Eats & Sips
Editors Pick On The Best Lavish Feasts To Celebrate Lunar New Year
There's a $700 sashimi platter, zodiac-inspired cocktails and cute tiger buns on the menu
01/22
Share this:
Filed under Culture
Written by Jo Hombsch
Lunar New Year is upon us, and with that comes a vibrant sea of colour with celebrations and lavish banquets popping up all over town. Lunar New Year is also known as Chinese New Year, it's a yearly calendar of events to ring in the new Chinese zodiac animal.
This year we're saying farewell to the Year of the Ox and welcoming the Year of the Tiger. The date varies slightly each year due to the lunisolar calendar, with the festivities kicking off from January 26th to February 15th this year.
Whether you're looking for a lavish feast, dumplings at home or a low key meal at your favourite local Chinese this year, restaurants across Australia have you covered to help ring in the Year of the Tiger. Here's our round-up of where to celebrate the Lunar New Year, but if you can't decide take a wander down Chinatown and fully immerse yourself in the celebrations.
Feast on the cities best dumplings this Lunar New Year with a dumpling feast from Providoor, each of the boxes include a mixture of dumplings from all your favourite restaurants. For those in Sydney and Canberra, there's Golden Century, Lotus, China Doll, Ho Jiak, XOPP and in Melbourne's box, there is David's, Oriental Teahouse, Tokyo Tina and Lucy Lui.
Providoor's Dumpling Feasts are available 4th and 5th February for $139 (includes delivery)
Celebrate Lunar New Year at The Star's Sokyo, BLACK Bar & Grill and Flying Fish with opulent menu additions on offer throughout the Lunar New Year period of 31 January – 15 February. The Star Grand Foyer will also host, a world-class digital art show and aerialist performance – Aqualume with light and water beyond imagination. The show will be nightly and is free for all visitors.
Flying Fish has been designed to bring good fortune, with Executive Chef Peter Robertson creatings dishes showcasing the best local seafood. Highlights include 1KG BBQ Whole Eastern Rock Lobster, Wakame Butter, Lime ($338.80) and Miso Baked Aquna Murray Cod, Pickled Ginger & Tumeric ($68.80)
Book Flying Fish here
Dine at Sokyo and experience Executive Chef Chase Kojima's limited menu items throughout Lunar New Year, try an Opulent Sashimi Platter ($688.80) including; Tasmanian live lobster, caviar, toro, Japanese tuna belly, ocean trout, scampi, scallop, kingfish, snapper, caviar and assorted sashimi and fried half snapper with nanban sauce ($98.80).
Book Sokyo here
Overlooking the harbour views at Black Bar & Grill where Wagyu steak is cooked to perfection, Executive Chef Dany Karam for the new year has added a 1.5KG Wagyu Tomahawk MBS7 with Bone Marrow and Saw Tooth Coriander Gremolata ($498.90) and Black Lip Abalone with Canopy Butter ($88.80) to the menu.
Book Black Bar and Grill here.
Spice Temple Sydney is celebrating the Lunar New Year with a feast of auspicious dishes, embracing the Chinese custom of hustling in fortuitous times. The limited-edition banquet feast runs from 1 February to 12 February, for $139 per person with an optional $85 per person for matching wine.
Book Spice Temple here.
Usher in the Lunar New Year at Ho Jiak Haymarket and their Prosperity Toss. Served with fresh salmon slices, a colourful array of fresh vegetables and topped with trout roe. From Thursday 27 January to Tuesday 15 February
Book Ho Jiak Haymarket here
Celebrate Lunar New Year at one of your favourite Lotus dining venues. Think Lunar New Year inspired banquets, special dishes and special cocktails, decoration throughout each venue with Lion Dance performance & red pockets and dumping masterclasses.
For more details and booking see here.
End your new year festivities on a sweet note with a feast at Ding Tai Fung and a Tiger Bun, these cute buns are loaded with Chocolate and Lotus Biscoff. The adorable buns are available from all Din Tai Fung Australia locations and frozen packs are available for home delivery via Din Tai Fung at Home.
Book Ding Tai Fung here.
Indulge in a luxe eight-course Lunar New Year banquet menu at Silks Restaurant. Menu highlights include delicacies like Roast Suckling Pig and "Yu Seng" Salad with Tasmanian Ocean Trout and Braised Abalone.
Book Silks here.
Celebrate Lunar New Year at home with a Golden Century feast from Providoor, with a menu designed specifically for the new year. Menu highlights include Lobster with Ginger Shallots Sauce and XO Pipis and Fried Mantou. Available from January 28 to February 13.
Order Golden Century here.
Enjoy a new High Tea experience this Lunar New Year at Teahouse in Sydney's Crown. The menu features a delectable array of savoury and sweet Asian treats including Crispy Truffle Lobster Dumpling, Peking Duck Bun and "Fortune Macaron" with Milk Tea Mousse. Or try one of the 12 zodiac-inspired cocktails available exclusively during Lunar New Year weekends from 29 January.
Book Teahouse here.
Read More From En Route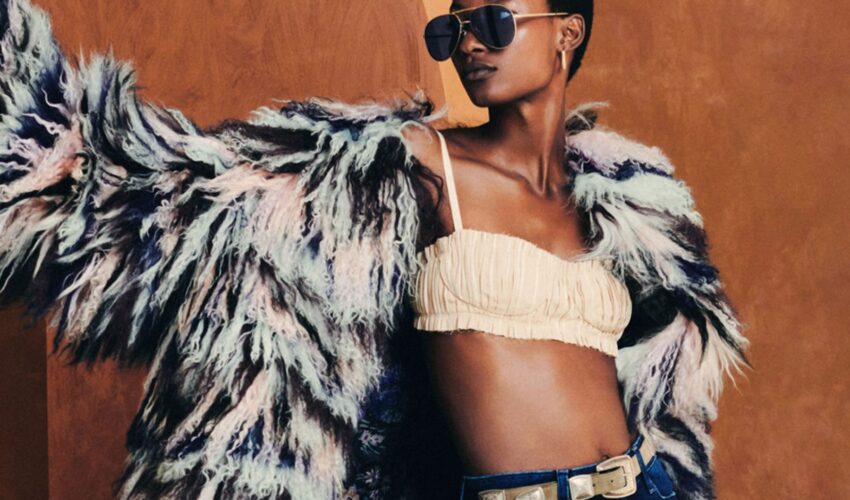 Beauty , Self , Style
06/23
come En-Route with us
Sign-up for our newsletter.
By clicking "submit", you agree to receive emails from En-Route and accept our privacy and cookie policy.