Beauty
Full Face Of Makeup With Nowhere To Go 2.0
'Cause we're walking out of ISO on fleek
04/20
Share this:
Filed under Beauty
Written by Vira Anekboonyapirom
Let's get straight into the fun stuff!
Part 2.0 to walking out of ISO hot like a tamale begins with bronzer! Let's make sure we fake it till we make it with that sun kissed glow (including a spray tan – obvi) 'cause we know your fridge light ain't doing anything for you these next few months.
A little recap if you haven't read Part 1.0, we spoke with professional makeup artists, Kristin Brett, Verity G and Heidi Scarlett King on their tips and tricks including their favourite products here.
BRONZER
To all you savvy contour queens out there, we know you don't need a lesson on where to apply your bronzer, but have you ever tried using bronzer in places you never knew you needed?  
On your eyes!! Your bronzer substitutes perfectly for an eyeshadow!
Where are some unexpected places people wouldn't think to use bronzer?
Kristin – "On your eyes!! Your bronzer substitutes perfectly for an eyeshadow!"
Kristin's Favourites: Charlotte Tilbury Contour Palette for more tanned skin and Givenchy Bronzer for those with pale skin. But my fave is Chanel Soleil Tan.
Verity – "EYESHADOW! You can use bronzer on your whole body if you want, but you do need to be super careful about the transfer."
Verity's Favourites: I tend to use setting powders in deeper shades for bronzing. I love the M.A.C Mineralize Skinfinish Natural powders for these as they are buildable and aren't chalky looking. M.A.C Give Me Sun Bronzer is my go-to for fake tan users. The Benefit Hoola Range is fabulous too, I personally love adding it to the nose for that bronzed babe look.
Heidi – "A big one that everyone forgets is behind the ears & around the back of the neck with tan & bronzer. Always a tell-tale when the hair is up!"
Heidi's Favourites: For super lighter tones, I don't use bronzer, I lightly contour instead. My fave is the Iconic London Cream Contour Palette. I use Mecca sunlit from within in light for those with light skin tone and Nars Laguna for tanned or darker skin tones.
Charlotte Tilbury
Filmstar Contour Palette
$97.00
MAC
Mineralize Skinfinish Natural
$55.00
Benefit
Hoola Bronzer
$54.00
Iconic London
Cream Contour Palette
$65.00
Mecca
Sunlit From Within
$22.00
Nars
Bronzing Powder
$64.00
Since when does anyone ever want to look dull, flat and lifeless? 
We know blush is important, but have you ever thought about using an orange-based blush over a pink base blush? When would you choose to use one or the other? Or should we only stick to one colour base because of our skin tone?
The two key factors that sway what blush colour to go for depends on the skin complexion and whether your makeup is for a day or evening look.
BLUSH
It's no secret that blush is so important for any style of makeup whether it be every day or a full glam look. But why would one choose an orange tone over a pink tone blush? Is it because of their skin colour?
Kristin – "The colour blush I choose depends on their skin tone, undertone, hair colour, eye colour etc. There is so much to it. But normally when I look at someone I know straight away what would work the best. Most people can wear both as there are so many different shades. Redheads and ladies with paler skin and freckles for example mostly suit something with a pinker undertone."
Verity – "Anyone that has a deep skin tone or likes to fake tan should always go for more peachy-orange undertoned blush. Paler skin tones such as myself have it easier as everything we put on stays true to colour on us."
Heidi – "The two key factors that sway what blush colour to go for depends on the skin complexion and whether your makeup is for a day or evening look."
"Light complexions suit softer neutral pinky-brown tones & soft apricots, Medium/Tanned suit brighter peachy tones & flush pinks,
Darker tones suit burnt orange, deeper browns & deeper pinks.
Wearing a dramatic eye suits a softer neutral blush usually or just a soft contour colour & my top tip for a fresh day look is a bright peachy coloured cream blush which suits most complexions & can be blended into any strength level desired."
If someone has yellow/olive skin tone, what base colour blush should they use?
Kristin – "Definitely more towards warm tones but there are also people with a yellow undertone who are quite pale. Yellow undertones generally intend to suit both pink and orange as there are a variety of different shades available from both categories."
Kristin's Favourites: Stila Cream Blushes are my all-time favourites.
Verity – "Olive skin definitely works better with a warm tone blush such as peachy pinks etc as it's naturally a cooler tone. This will warm and brighten the face."
Verity's Favourites: M.A.C in Melba, Peaches, Warm Soul, Nars Orgasm, Benefit in Coralista, Dandelion, Sugarbomb
Heidi – "It would also depend on the shade of their skin i.e. super pale, medium, tanned etc. but I often find olive skin suits the neutral browns & bronzier tones whilst the warm skin tones suits the soft pinks & peachy pink tones."
Heidi's Favourites:

Stila cream blushes
in Peony and Petunia,
Kosas
colour cream in Tropic Equinox,
M.A.C mineralise blush
in Like Me Love Me,
M.A.C powder blush
in Cubic.
Stila
Petunia
$40.00
MAC
Melba
$42.00
Nars
Orgasm
$48.00
Benefit
Dandelion
$54.00
MAC
Like Me Love Me
$47.00
Instagram: @heidiscarlettkingmakeup
Let's be honest, I have no clue how to apply eye shadow! Having Asian eyes also doesn't give me a lot to work with either. sigh.  
I would usually just add a sweep of one colour, usually a brown, and call it a day.
EYESHADOW
Eyeshadow is hard!  For someone that is new to eyeshadow how would you recommend, they get full use out of something like the Naked Palette?
Kristin – "The easiest way to do your own eyes is to use creamy eye shadows and eye pencils. Softer textures are easier to blend and work with. I often use creams and pencils on my clients. It's easier to adjust the darkness of the shadow as well."
Kristin's Favourites: My favourite cream is Chanel Ombre Premiere Laque and from pencils the Marc Jacobs Highliner Gel Eye Crayon.
Verity – "First of all, invest in the right brushes! An angled eyeliner brush means you can use any deeper colour as an eyeliner. I'd start by using light to medium colours and pat it all over the lid stopping at the crease. Then take a fluffy brush blending that crease edge out and follow this with a lighter colour on the brow bone.
My fave trick is if your outer edges look messy or 'droopy', take that foundation brush or sponge to those edges and use it as an eraser and drag those edges up!"
Verity's Favourites: Kat Von D Shade + Light Eye Contour Palette, Huda Beauty Obsessions Palette in Mauve & Warm Brown, any Urban Decay Naked Palettes
Heidi – "Don't be afraid of those dark shades – wet your angle or liner brush & use purely as a liner & the softer shades around the eye shape."
Heidi's Favourites: This changes often as I'm always on rotations! Currently in the kit; Zoeva, Tarte Eye Palettes, Colorpop Super shock eyeshadows, Charlotte Tilbury cream eyeshadows
Chanel
Ombre Première Longwear Cream Eyeshadow
$52.00
Marc Jacobs
Highliner Gel Eye Crayon
$37.00
Kat Von D
Shade + Light Eye Contour Palette
$65.00
Huda Beauty
Obsessions Palette
$48.00
Urban Decay
Naked Heat Palette
$83.00
Tarte
Toasted Eyeshadow Palette
$60.00
Colorpop
Super Shock Eyeshadow
$6.00
Charlotte Tilbury
Eyes To Mesmerise
$44.00
Zoeva
Caramel Melange Palette
$45.00
Instagram: @kristinbrettmakeup
If there's one step in our makeup routine we can never skip, it would have to be mascara!
MASCARA
Kristin's Favourite: Marc Jacobs Velvet Noir Major Volume Mascara
Verity's Favourite: M.A.C Extended Play Mascara Extreme Dimension, Marc Jacobs Velvet Noir Major Volume Mascara, Chanel Le Volume Ultra- Noir De Chanel, Benefit Badgal Bang, Too Faced Better than Sex, L'Oreal Volume Million Lashes Extra Black, Paris Paradise
Heidi's Favourites: Tarte Lights, Camera, Lashes for chunky full lashes, Stila huge lashes for full & dramatic lashes, M.A.C Extended Play for long & separated lashes.
Marc Jacobs
Velvet Noir Major Volume Mascara
$41.00
MAC
Extended Play Mascara
$39.00
Chanel
Le Volume Utra-Noir De Chanel
$56.00
Benefit
BADgal Bang Mascara
$44.00
Too Faced
Better Than Sex Masara
$39.00
Tarte
Lights Camera Lashes™
$35.00
Stila
Huge Extreme Lash Mascara
$37.00
Read More From En Route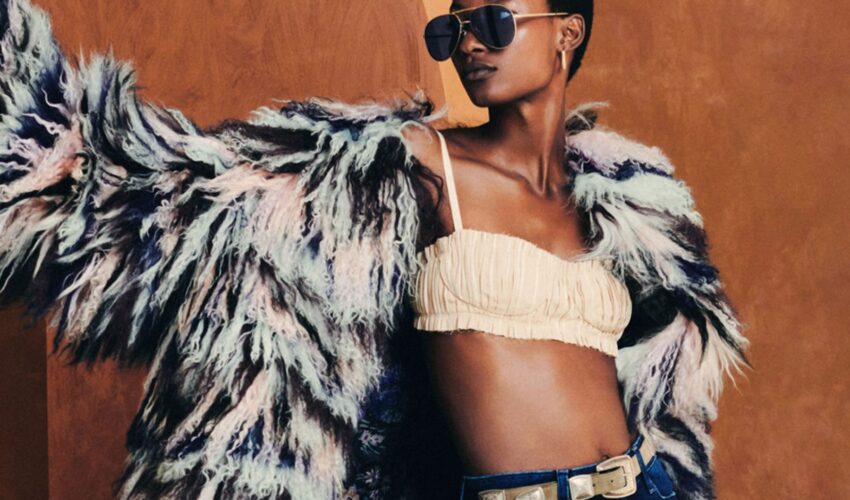 Beauty , Self , Style
06/23
come En-Route with us
Sign-up for our newsletter.
By clicking "submit", you agree to receive emails from En-Route and accept our privacy and cookie policy.