Beauty
Full Face Of Make Up With Nowhere To Go 1.0
Cause we're walking out of ISO on fleek
04/20
Share this:
Filed under Beauty
Written by Vira Anekboonyapirom
Makeup is the longest part of getting ready in the morning and I'm always on the hunt for ways to cut corners so I am able to get out the door faster. But, now we're all in ISO with nowhere to go, maybe this is the perfect time for us all to start practising our skills and perfecting each step?! (Obvi in preparation for when we're allowed to go out and flaunt it)
So I made it my mission to help us all level up our face game and I spoke with make-up artists Kristin Brett, Verity G and Heidi Scarlett King to uncover their tips, tricks and products needed to achieve that full glam look for when real life happens (again).
Instagram: @heidiscarlettkingmakeup
Let's start with the base. How essential is primer really? Can it actually make your makeup last longer?
I personally tend to skip primer altogether, but I've heard so many mixed messages like 'It's magic', It helps your foundation last longer', and 'It reduces oil and shine'… so it begged the question and I wanted to see what our experts had to say below.
I never ever use a primer to make the makeup last.
PRIMER
How important is it to use primer for a full glam look and for your an everyday look?
Kristin – "I never ever use a primer to make the makeup last. I am yet to come across a primer that actually does what it says in terms of making the makeup last for longer. I only use a primer to achieve a certain look/skin texture. For me, the longevity of makeup depends on how you prep your skin and knowing your products well and which formulas work together well and which don't."
Kristin's Favourites: For a dewy look I love to use Charlotte Tilbury Wonder Glow and for a more matte/satin finish I love using the Tatcha Silk Canvas Primer.
Verity – "Everyone needs to be aware that Primer really needs to be catered to YOUR skin. If you are oily you can't just cleanse your face, throw a matte primer for oil control on and expect it to do its job. Oily skin needs to be hydrated as you have not replaced any moisture into the skin, so the oil glands can overproduce. People with dry sensitive skin need to stay away from matte primers and rely on a hydrating powder to set the skin if you prefer a matte look.
I find if you haven't hydrated and prepared your skin in your skincare routine, a primer will struggle to do its job."
Verity's Favourites: MAC Mineralize Time Check Lotion is my go-to as it's mineralised and it hydrates but also has mild oil control properties – not to mention it blurs pores on the skin making it look like a filter! Lancome Prep & Hydrate I find it's very nourishing and lightweight for super dry sensitive skin. L'Oreal Infallible Matte Primer is such a great product for oily skin or using on the t-zone for combination skin. It absorbs any excess oil and also glides on the skin, smoothing it out for excellent makeup application.
Heidi – "I would say the primer definitely really helps most faces to stay on longer & for some skin types it's an absolute must as their skin PH levels are more acidic and have a habit of 'absorbing makeup' much more."
Heidi's Favourites: For oily skin use the Arbonne Makeup Primer as it gives a smooth, poreless complexion and stops oiliness. For dry skin opt for the Napoleon Perdis BBB cream which has a glorious dewy look, a glow, a tint & an SPF. 
Charlotte Tilbury
Wonder Glow
$76.00
Tatcha
Silk Canvas Primer
$83.00
MAC
Mineralize Time Check Lotion
$67.00
Lancome
Prep & Hydrate
$58.00
L'Oreal
Infallible Matte Primer
$17.97
Napoleon Perdis
Autopilot BBB Cream
$59.00
Instagram: @kristinbrettmakeup
Foundation is a crucial step when it comes to a full glam look and a flawless no-makeup makeup look. But are we doing it wrong? I tend to buy one that's darker than my natural skin tone so I look like I have a tan all year round. I also never use brushes cause I'm lazy like that.
Now, what if we see one that we like online and it's not as easy as strolling over to Mecca to try it, is there a way we can purchase it online?
Shopping for foundation online is hard. I'm not going to lie.
FOUNDATION
Is there a way you can shop for foundations online and how do we do this in ISO?
Kristin – "Shopping for a foundation online might be a touch hard for someone who is not a makeup artist as the number of shades for each foundation can often be confusing. If you currently use a certain brand of foundation and know makeup artists, feel free to reach out as the majority of makeup artists would use many different foundation brands in their kit. If your MUA is familiar with your current foundation and shade you use, they will likely be able to give advice on a new brand and shade to try.
Some brands are also more than happy to help if you reach out to them directly. For example, Charlotte Tilbury is AMAZING."
Kristin's Favourites: Charlotte Tilbury Light Wonder for light-medium coverage. Laura Mercier Tinted Moisturiser for light coverage and Giorgio Armani Luminous Silk for a medium-heavy coverage.
Verity – "Shopping for foundation online is hard. I'm not going to lie. First and foremost you need to think of exactly you want from a foundation. You have to think about the finish, figure out what your undertone is: Rosey or Olive? Most makeup companies these days are talking about undertones on their websites. I do find the M.A.C cosmetics a great one for reference.
Also, if you reach out to a makeup artist like me and I'd be happy to help answer any questions or help you assess your needs!
It's also important to know that if you do happen to get a tone that is too dark or too light for you, you can mix a lighter concealer in or bronzer your face to add dimension again. Personally I have two foundations to mix for summer and winter so I can always get my perfect shade."
Verity's Favourites: My go-to is M.A.C Studio Fix Fluid as I find I can manipulate this product for anyone's needs. M.A.C Studio Sculpt Foundation is a beautiful thick balm-like foundation, great for super dry skin and it gives a glow and dewy finish. If you apply it with your hands it's like a BB Cream that actually evens out your skin.
Revlon Photo Ready Candid Foundation has a super light feeling, buildable coverage and gives a nice non-dewy glow and just gets the job done. Rimmel Wake Me Up Anti-Fatigue Foundation will brighten any skin, giving it medium coverage and it feels like you have nothing on. 
Heidi – "It can be tricky and there's definitely a bit of luck in choosing colour online, my tip is to choose a lighter shade and darker shade, which is handy anyways if you tan. Then you have a supply (I always need lighter & darker shades to mix pending my shade on the day)."
Heidi's Favourites: My kit foundations change fairly often as I'm always trying new ones, but my current go-to's are: Giorgio Armani Luminous Silk, Arbonne CC Cream, Nars Sheer Glow, RMK Dewy Foundation.
What's your favourite tool to use when applying foundation?
Kristin – "Definitely a brush. I often use a flat one to apply and then a fluffy one ( blush brush) to blend."
Verity – "If I'm in a hurry and I don't need a full-blown makeup look I use my hands. I find the heat from my hands melts the makeup into my skin more making it a tad more natural."
Brush for medium coverage, sponge for full coverage. The dabbing and patting motion makes it easier to build layers without taking the product off the face. I always wet my sponge first then ring it out in a towel."
Heidi – "On my clients, I use a brush to apply then a fluffy brush to seamlessly blend. On myself, I prefer my fingertips then blending out edges with a wet beauty blender sponge."
Charlotte Tilbury
Light Wonder
$65.00
Laura Mercier
Tinted Moisturiser
$75.00
Giorgio Armani
Luminous Silk
$100.00
MAC
Studio Fix Fluid
$54.00
MAC
Studio Sculpt Foundation
$58.00
Revlon
Photo Ready Candid Foundation
$24.95
Rimmel
Wake Me Up Anti Fatigue Foundation
$19.95
Nars
Sheer Glow
$75.00
Trinny London
BFF Cream SPF30
$65.00
How often do we highlight? I feel like it's the underdog of the makeup world and a good highlight never gets the spotlight like a sexy red lippy.
I love a good highlighter, but I tend to forget areas when I'm in a rush. How many shades lighter do our highlighters need to be? I've made the mistake of buying YSL Touche Eclat in a dark shade that did nothing for me, but I use it as a concealer instead now.
The biggest highlighter fail I see on Instagram is the over-use of highlighter.
HIGHLIGHTER
Where on our faces do people always forget to put highlighter? Can you tell by looking at their face?
Kristin – "On top of the brow bone or slightly on the chin is where I don't see people applying a highlighter very often but these spots can add a beautiful glow to your whole face."
Kristin's Favourites: My all-time favourite creamy highlighter is Chanel Beaume Essentiale and a powder highlighter is Charlotte Tilbury Filmstar Bronze & Glow Palette.
Verity – "It should always be on the high points of the face. Top of cheekbones, the centre of brow bone only (I hate too much on the tip of the nose) and the TINIEST amount on the lip's cupid bow for a pout. Some people put way too much on, so be careful."
Verity's Favourites: MAC Oh Darling, Mecca Enlightened Lit From Within Illuminating Balm, Benefit Cookie Highlighter, Revlon Photo Ready Skinlights Face Glow Illuminator and L'Oreal Wake up & Glow Droplets.
Heidi – "The biggest highlighter fail I see on Instagram is the over-use of highlighter, particularly taking the cheekbone highlight too far into the front of the face (which actually makes the face quite full).
A good tip: using really powdery highlighters instead of cream highlighters make you 100 years older as it sits on top of the skin."
Heidi's Favourites: Mecca Enlightened Lit From Within Illuminating Balm, Kosas Colour & Light Cream Compact and for my extremely oily clients, I'll use Stila Kitten Highlighter in Heaven's Hue.
Chanel
Beaume Essentiale
$71.00
Charlotte Tilbury
Filmstar Bronze & Glow Palette
$97.00
Mecca
Lit From Within Illuminating Balm
$32.00
MAC
Extra Dimension Skin Finish in Oh, Darling
$55.00
Stila
Heaven's Hue Highlighter
$55.00
Benefit Cosmetics
Cookie O Highlighter
$54.00
Revlon
Photo Ready Skinlights Face Glow Illuminator
$24.95
L'Oreal
Wake Up & Glow
$21.95
Concealer is the magic stick no woman can go without. Some days you need it more than the next but how often do you leave the house without it? NEVER!
CONCEALER
Can we use concealer instead of highlighter? Why or why not?
Kristin – "The only place on the face I would use concealer as a highlighter is under the eyes. I would only use a 1 or 2 shades lighter concealer than your foundation shade. Other than that I think highlighter and concealer are two completely different products that serve a completely different purpose but I know saying that lot's of people may disagree with me who do more event makeup than makeup for shoots."
Kristin's Favourites: My all-time favourite is Nars Radiant Creamy Concealer.
Verity – "Of course you can! I personally don't like a lot of shiny highlighter on my face. The concept of highlighting actually has nothing to do with shimmer. It's actually about what points on your face you want to bring forward. Contouring is essentially just pushing the other features back."
The whole 'mapping out' trend that a lot of people do to contour their faces with lighter and darker foundations/concealers is highlighting already. It is just on-trend now to add glow on top."
Verity's Favourites: MAC Prolong Wear concealer, Tarte Shape Tape concealer, MCo Instant Erase Concealer and Rimmel Wake Me Up concealer
Heidi – "For a very subtle (I haven't highlighted but have) look, yes absolutely! I think this is a great technique for my older clients who don't want any sheen. Be sure it's a dewy, light-reflecting concealer though and not a heavy cream that sits in lines."
Heidi's Favourites: my current faves are Beauty Blender Bounce concealer, Estée Lauder Double Wear and Tarte Shape Tape concealer.
MAC
Prolong Wear
$44.00
Tarte
Shape Tape
$40.00
MCo Beauty
Instant Erase
$18.00
Rimmel
Wake Me Up
$14.95
Nars
Radient Creamy Concealer
$48.00
Estée Lauder
Double Wear Concealer
$42.00
Head over to part 2 HERE.
Read More From En Route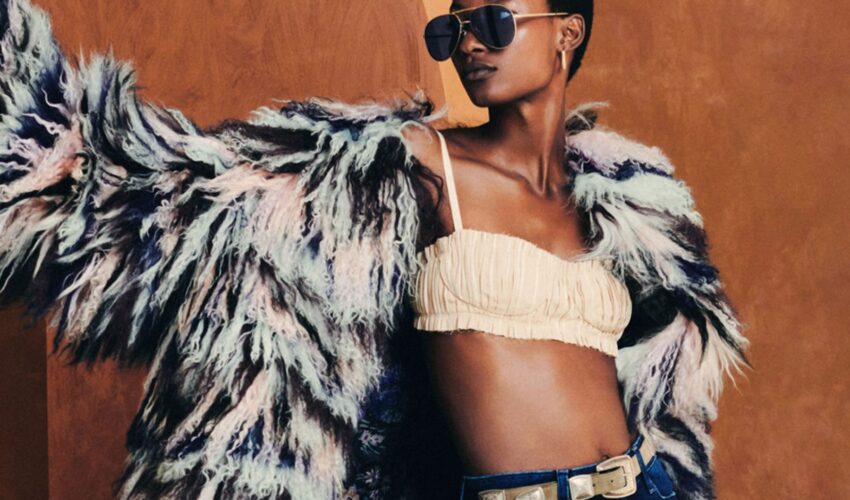 Beauty , Self , Style
06/23
come En-Route with us
Sign-up for our newsletter.
By clicking "submit", you agree to receive emails from En-Route and accept our privacy and cookie policy.