Culture
Here's What To Eat & Sip This August
Get through lockdown like royalty
08/21
Share this:
Filed under Culture
Written by Jo Hombsch
We find ourselves at home for another month, meaning it's still time to enjoy culinary delights from the comforts of home (not the worst-case scenario). We're seeing all of Sydney's high-end restaurants and chefs pivot once more and offering us an array of delights for at-home enjoyment from curating entirely new menu's to ensure your dish makes it to your kitchen table, to chefs putting together a self-care pack for you to whip up at home.
We've also included a couple of beverage launches for restocking your bar carts with some truffle hot sauce to warm you from the inside out.
This week we also saw the launch of high-end takeaway service Providoor launch in Sydney. Providoor delivers restaurant-quality feasts cooked by Sydney's best chefs to your door. With many of our favourites such as Cho Cho San, The Apollo, Monopole, Golden Century, Rockpool and Cicciabella already jumping on board.
Whilst you're taking a read below, head over to Providoor and see if your favourite restaurant delivers straight to your door.
Rockpool At Home 
Rockpool Bar & Grill, Spice Temple and Saké are another high-end restaurant group joining in on the takeaway action.
On the menu, you'll find classics from all three venues. At Rockpool think Wagyu Shin Ragu, Half Eastern Rock Lobster Thermidore, Marinated Whole Roasted Prawns and Native Greens Spanakopita. From Spice Temple Kung Pao Chicken, Steamed Eggplant and Prawn Wontons. You'll find classics such Saké's legendary Popcorn Shrimp, Miso Glazed Glacier 51 Toothfish, Wagyu Skewers at Saké.
Across the three venues, orders can be delivered or picked up. Orders for Rockpool can also be taken via Providoor. 
The New Boozy Caffeinated Spirit We All Need Right About Now
It's the new boozy caffeinated spirit we all need right about now. Combining both coffee and alcohol, you'll never get any complaints from of us.
Archie Rose the Sydney Distillery and Melbourne's coffee roasters St Ali have joined forces to bring you, Blasphemy; a coffee whisky that is a blend of Archie Rose Single Malt Whisky and St Ali Orthodox & Wide Awake Coffee.
Whether you're drinking it neat or in a boulevardier, as both brands recommend you'll taste notes of aromatic fruits including stewed apples, plum jam and fresh berries combined with amaretto and dark chocolate.
Archie Rose and St Ali's Blasphemy coffee whisky is available from the Archie Rose and St Ali websites, for RRP $89.99, and you'll also be able to find it at selected bars and bottle shops.
A TRUFF Hot Sauce Pack To Get You Through Winter (And Lockdown)
Get ready to throw a party for your taste buds, with three levels of heat and unexpected flavour with TRUFF. Not only will you find fiery flavour profiles, but each of the sauces also has a blend of premium truffles. The truffle is subtle, yet just enough to shine through.
For those who like their sauces hot, opt for the Hotter Truff sauce, it's extra spicy and a level or two above the rest. On the high-end side, White Truff uses white fungi for a more decadent rendition of hot sauce, sprinkled with organic coriander to bring out a brighter, lighter sauce, resulting in a sweeter sauce (my personal favourite).
Head to TRUFF or Amazon to purchase.
Elizabeth Hewson Self Care Pasta Packs
Across social media, on Saturday nights (and any night of the week) we're seeing social media posts of people cooking pasta recipes from Elizabeth Hewson's 'Saturday Night Pasta' cookbook.
For so many, like Hewson, cooking is a form of mediation, it is a chance to let go relax and roll some dough. With this in mind Hewson has just launched her SNP Self-Care Pack,"Here is to self-care in all its shapes and forms. And this one's packaged up in pasta, cheese and bread," she says.
Kicking off on Saturday 31st is a basil and spinach tagliolini, follow along on her Instagram for more self-care packs in the coming weeks.
DIY BBQ Packs From The Norfolk
The Norfolk House & Hotel was set to open right when Sydney went into lockdown, after an extensive refurbishment by hotel and hospitality group The People. The opening is now set when Sydney comes out of lockdown, so until then fire up your BBQ and cook yourself a feast with one of The Norfolk's BBQ packs.
Available from this Friday 6th of August are five DIY BBQ packs. There is Jerk Chicken BBQ, Butterflied Yamba BBQ Prawns, Vegan BBQ, Korean BBQ and classic steak with each of the packs serving 2 people for $50. 
There is also a range of cocktails, craft beers and natural wines. Our tip order The Norfolk margarita in a 1L bottle to get you through lockdown. Delivery is available too. Order here.
A Taco Pop Up In Pyrmont 
There's a new takeaway taqueria pop up in town, from Wednesday, August 4, – Buen Taco by QBF will be popping up at the Quick Brown Fox Eatery (hence the name QBF) in Pyrmont.
The new venture is the brainchild of Quick Brown Fox Eatery co-owner Ben Calabro and his partner Anna Mavromatis with Head Chef Regan Bagshaw bringing the menu to life.
On the menu, you'll find a selection of 4 tacos, each available in three serves for $21.50. Think Baja fish, a pulled pork, slow-cooked beef and shredded chicken. Or opt for some fun sides, like cheesy beans (option to load them up) and apple enchiladas.
Pick up your taco or order via Uber Eats and DoorDash Wednesday to Saturday 5-9:30 pm.
Australian Distilling Co.
Australian Distilling Co. Newest Addition
Australian Distilling Co. (ADCo.) has officially welcomed its newest national Australian DIstilling Co. Navy Gin, to its growing range of Spirit brands.
Australian Distilling Co. Navy Gin is the 16th brand to launch with each of the gin and vodka flavours reflecting and embodying cities and regions across Australia. For every spirit brand, the team partners with local distillers across the country to build its flavour profiles, and explore local ingredients to reflect its traditional roots.
ADCo. Navy Gin newest addition, you'll find notes of woody spice and an earthy oak, a true Navy strength of 57%, making it one of the highest expressions released by the producer.
The Australian Distilling Co. Navy Gin retails for $94.99 and is currently sold online via the ADCo. Gin Bar here and at local retailers across the country.
NOMAD At Home
Our favourite Surry Hills restaurant, NOMAD continues to offer their 'NOMAD At Home' takeaway feast packs for two. The banquets are available from Wednesday to Saturday or until sold out, with the menu changing weekly.
You might find yourself enjoying a Brazilian feast of pão de queijo (cheese bread) and chicken coxinha (chicken croquette) to start,  feijoada (black bean & pork hock stew), farofa (cassava crumb), molho a campanha (tomato salsa) and collard greens for mains, and carrot cake with brigadeiro for dessert. An Italian feast or order the Saturday night feast featuring Nomad's greatest hits.
There will be a special menu created for each day that you can enjoy in the comfort of your own home! The NOMAD At Home packs will be available to pre-order and pick-up between 2 and 5 pm, Monday – Saturday.
Pre-order your meal at least a day before, and whilst you're there picking up, grab a wine or two from Nomad's wine cellar.
Bentley Group Re-Introduce Takeaway Offerings
Monopole, Cirrus & Yellow have re-introduced their 'Hats at Home' offering, allowing Sydneysiders to enjoy ready-made meals of restaurant quality, in the comfort of their own homes from Wednesday-Sunday.
Each restaurant will have one option to choose from per week, all of which are designed for two and come almost ready to eat; there's just a few final touches to pretend you made it yourself…
Feeling luxe? There is a curated selection of wines to match, alongside freshly shucked oysters and the group's signature celebration cake (raspberry cheesecake) to step up your at-home dinner game. All meals can be ordered via
Providoor.
Bentley Group is still running their weekend market, operating out of Ria Saturday and Sunday from 10 am – 5 pm. The store includes produce boxes, baked goods, wine, cocktails, pizzas and more.  
Not Your Average Baking Mix
Think baking is not your jam? Strapped for time? (Who isn't). Can't eat gluten, sugar or just trying to eat healthily? Spotty is the Banana bread for you.
Spotty is not your average baking mix, with four different baking mixes and healthy add-ins. Whether you're avoiding gluten, sugar, dairy or trying to up your protein game.
While convenience is key, so is delivering something which tastes real for Spotty.  You'll find non of those artificial flavours or end up with super sweet banana bread.
They're really simple too, just add these 3 ingredients to the Spotty banana bread mix of your choice and boom, you can tell your friends you whipped it up from scratch.
Twisted Cocktail
If you've been ordering wine by the dozen and without a doubt drinking it too (no judgement, we're in lockdown after all) but starting to miss that good old classic margarita or that espresso martini night, then a Twisted Cocktail is for you.
Twisted Cocktails aim is to make blended cocktails a whole lot easier. There's a lot to love about the Twisted Shaker range. They're artificial flavour and preservative-free;  a mix of all your favourites as well as inventive options like the Whiskey Old Fashioned, cucumber Gimlet or the raspberry hibiscus.
They're made right here in Sydney, with delivery available nationwide. Order here.
Your Mexcian Fix In Lockdown
For those up on the Northern beaches, this one is for you. Alma Avalon has bought back their hugely popular Mexican lockdown menu.
I mean who can say no to takeaway burritos, tacos and margarita cocktail kits during lockdown?! Not me.
Order a taco kit where the fish tacos requiring light cooking for those who like to feel like they've put some effort in for dinner. Or, for those who enjoy sitting back with a margarita in hand order, the Short Rib taco kit comes hot and ready to eat.
They're open Tuesday to Sunday from 11:30 until late.
A Good Cup Of Tea Is Something We All Need Right Now 
We're not only in the deep depths of winter, we're right in the midst of lockdown, so a good cup of tea from Higher Living is something I am sure we could all do with right now.
Higher Living are well known for their unusual flavour matchings that translate into beautiful blends. There's Rooibos, Peppermint & Licorice, Sweet Dreams, Green Chai, Cinnamon, Ginger Kick, Cocoa & Chilli, and Licorice. Higher Living's most recent blends – Daily Detox, Digest Delight, and Immunity – have just hit shelves in Australia!
Each box is available at Coles and Woolies for $3.70 per box
Sheep Dog Whiskey Puts Its Paws Into Aus
After making a splash across the US and the UK, Sheep Dog Whiskey has made it down under. It's a unique and super smooth liquid gold to satisfy those with a sweet tooth and peanut butter lovers and whiskey fans alike.
Bursting with natural peanut butter flavours and notes of vanilla and caramel corn blended with subtle oak and warm whiskey undertones, Sheep Dog Whiskey is the perfect addition to your lockdown cocktail arsenal.
Woof it down straight, as a chilled shot or give your next espresso martini or old-fashioned a beautifully buttery, nutty twist.
Sheep Dog Peanut Butter Whiskey is available from BWS, Dan Murphy's and First Choice for $55.
Read More From En Route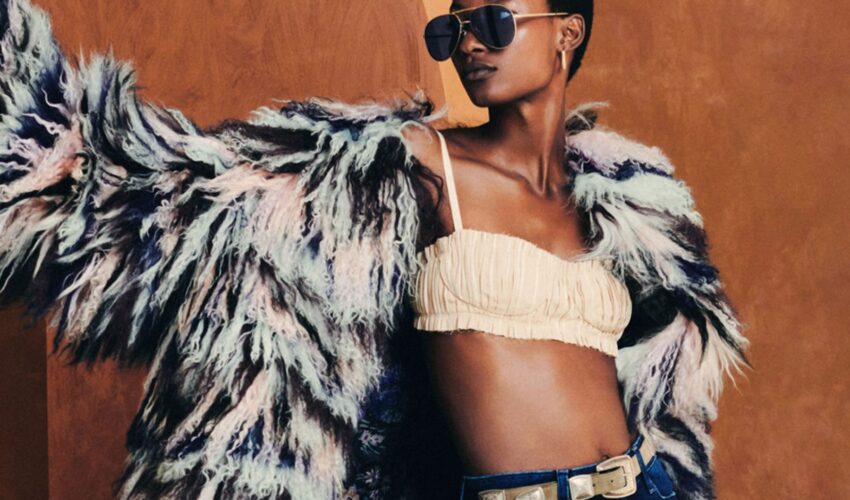 Beauty , Self , Style
06/23
come En-Route with us
Sign-up for our newsletter.
By clicking "submit", you agree to receive emails from En-Route and accept our privacy and cookie policy.