Style
How To Buy Art For Your Home
Because, we all need properly decorated walls
04/20
Share this:
Filed under Home
Written by Danielle Williams
How do I choose art for my home? It has become one of the most pressing questions in my household of late and it's likely got a lot to do with the fact that I am spending an unusual amount of time looking at my blank lounge room walls. 
And the more I think about this, the harder it's becoming because it needs to be so many things such as a match to my interior style, something both my partner and I like (often difficult when it comes to our interior) and it must resonate with us on a personal level because we're going to spend a lot of time looking at it. 
So to help answer the hard questions rattling in my brain, I tapped some experts to give me the 4-1-1 on decorating those blank walls.
When buying art for your home what is one of the most important factors to keep in mind? 
Suzie Atkin from Urban Road breaks it down into 3 key points for us:
 1. Educate Yourself
If you feel your home is in need of an injection of art, then firstly you need to be sure what it is you like and what you don't like. Try to visit as many galleries and art spaces as possible so that you can really understand what tickles your artistic fancy and inspires you. You will soon see a style and taste develop.
2. Be Open
For most people, art in the home still conjures up an image of a painting in a large frame but we have come a long way from those days and there are so many wonderful alternatives to paintings – plus they are likely to be slightly easier on the bank balance too. Consider prints, photographs, sculptures, silkscreens, collages, vintage posters and lithographs (an image produced by etchings onto a flat surface)
3. Size Matters
One of the biggest art issues I see has to do with scale. It's not often that I see someone with art on a wall and think it's too big. However, I generally see art that's actually too small. Now we all know that the larger the art the more expensive it is, but trust me it's worth it.
And if I could give you just one tip with this, it's always measure.
Milou, Artist and Founder of Hôtel Magique adds "Be bold! I love big bold pieces or a small detailed piece in a huge frame. Even in smaller spaces, I think one big piece can change the vibe of a space and finish it. For me, a piece doesn't have to feel timeless since my taste always keeps on changing, so I go with what I love most at that moment."
Urban Road
GHOSTS IN MIST
From $74.00
Urban Road
THE BEVERLY HILLS HOTEL
From $59.00
Urban Road
SUNRISE VISTA
From $59.00
Urban Road
Skinny Love
From $59.00
Urban Road
READY TO LET GO
From $129.00
How should we consider hanging pieces in the home? Should they be in duos, trios or as singular pieces?
"That depends on the piece and space. I love a large size single pieces getting all the attention, but can just as easily fall in love with a well-picked duo or trio. I personally wouldn't go beyond 3 pieces since there might be too much going on with more pieces but that's also very personal" says Milou.
Suzie adds, "When deciding whether 1 large piece or duos suit best, it actually doesn't matter, as long as the 2/3 artworks will span the width of the headboard/sideboard etc. But make sure you don't forget you'll need 10/20cm of space between the artworks when they're hung.
When grouping images together you need to plan out where the hooks will be so that the final look is even and balanced – unfortunately, even the slightest millimetre out will be obvious and it will become a lifelong pain each time you look at it.
A great way to do this is to draw the outline of the paintings on a large piece of paper on the floor and mark exactly where the hooks will be. Attach the paper to the wall, secure the nails on the markings over the paper and then rip the paper away. Crooked is not the new black!".
Think about placing some books on the floor or plants or ornaments around learning art, so it is part of a bigger display.
Hôtel Magique
Pool Lines
From $68.35
Hôtel Magique
The Sunbathers
From $68.34
Hôtel Magique
Magique art print Nº 1
$256.28
Hôtel Magique
Black Apple Print
$67.05
Hôtel Magique
A splash of Holiday
$67.05
Is it important to do your research on the type of paper used when you buy art? E.g. do some fade easier than others in sunlight?
"Don't hang paintings where they are likely to get damaged. We realise this seems so obvious, but remember to avoid places that have lots of moisture such as the bathroom, places that get hot like the kitchen and places that have direct sunlight, so the colour remains vibrant.
It is also likely best to avoid hanging art in high traffic areas, where people may knock or lean on it. Art in a large frame needs space to breathe, so if you want to avoid the dreaded mould, add something small and flat – like a matchbox – to the back on the frame, so it sits just a little off the wall" says Suzie. 
Milou tells us "Yes, I think so, especially since there are so many high-quality paper options and printing techniques that shouldn't fade.
A plus for me personally is when the paper has an Eco Label. That's one of the reasons why we are only printing on paper from the brand Munken Lynx, which has an FSC label, the mark for responsible forestry".
What is one unexpected room we should consider handing art in?
"Don't let a strange shape or difficult to reach space put you off hanging art – every space has its perfect art match. If you have a difficult space such as stairs that look unloved, but a large single painting wouldn't work, then think of creating a cascading effect to compliment the space. But why not experiment even further?
Why should walls have all the fun and artistic expression – what about hanging art on windows, doors and bookshelves or perhaps propped up against a fireplace, furniture or wall? If you're attempting to prop up pictures or paintings, remember it must look intentional rather than you have forgotten to hang it. So think about placing some books on the floor or plants or ornaments around it, so it is part of a bigger display. Also propping up against a wall which already has art displayed will reduce the "forgot to hang" look.
Art is to be celebrated and experimented with, so be bold and be brave but most of all enjoy," says Suzie. 
What is next in terms of art trends for your home?
"Wallpaper!  Watch this space!" adds Suzie. 
Read More From En Route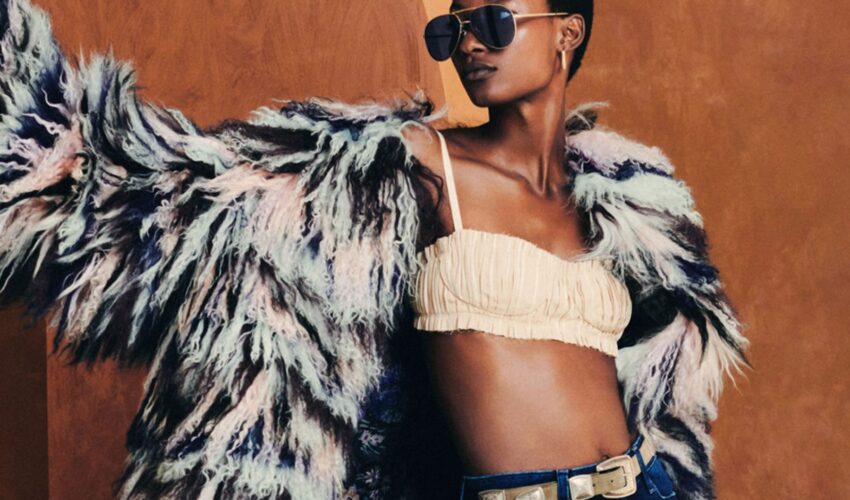 Beauty , Self , Style
06/23
come En-Route with us
Sign-up for our newsletter.
By clicking "submit", you agree to receive emails from En-Route and accept our privacy and cookie policy.