Beauty
It's Time To Stop Getting Lash Extensions, Here's Why.
You can fake wider eyes and longer lashes with these instead
09/20
Share this:
Filed under Beauty
Written by Vira Anekboonyapirom
I get it. I've been a long time user for just shy of 6 years. I've tried to quit many times, and every time I got close, I relapsed again. The hardest part was looking at my bald eyes every day, nothing helped and I had become so addicted that all I was left with was a few single strands for my mascara to cling on too. 
Now that I am 4 months clean, I can proudly say that I have finally quit my lifelong addiction to lash extensions! 
Don't get me wrong, when I look back at my luscious (fake) lashes from years before, they were amazingly thick and made my eyes look so much wider than they actually are. Fast forward to 6 months ago, when I basically had no hairs left to work with and I finally made the decision to quit, forever. 
THE DAMAGE
As you may know, eyelash extensions are applied to each individual eyelash with an adhesive. While there are varying types of adhesives, depending on which your therapist use, they can cause "Irritation to your eyelid, infection, or (an) allergic reaction," explains Madeline Calfas, Founder of The Wellness Group and Co-Founder of GMC Cosmedical.
The adhesive used "Can cause the hair follicle to lose its ability to sustain hair… it may also make it difficult for the hair that it is attached to, to be able to grow and function as it normally would, resulting in a deprivation of nutrients and consequently brittle hairs that easily break," continues Madeline.
While the adhesive can cause damages that are often temporary, the weight of the individual lashes, if they are too heavy for your natural lashes "Can cause premature shedding of the natural lash and may have an effect on your ability to grow lashes from those follicles."
Like me, the latter was probably why I basically had no lashes left at the end of my 6 year habit. 
HOW OFTEN CAN YOU WEAR EXTENSIONS FOR?
Being in denial about losing (almost) all of your lashes is a trait that I am too familiar with, so here I am to explain that you don't have to quit them forever. Madeline confirms that "Having extensions put on for a special occasion is not a bad thing."
Lash extensions are designed to last 6-8 weeks, falling off naturally when our hair cycle reaches "The telogen (resting) phase of the hair cycle," says Madeline. 
If you do want to have lash extensions part of your beauty regime permanently then Madeline suggests to "Alternate your months 6-8 weeks on, 6-8 weeks off to give your follicles a chance to rest and recover."
THE solution TO QUITTING
1. A Lash Serum: After allowing my final set of extensions to naturally fall off, I came across a brand I've never heard of before, EyEnvy. A lash growing serum with a breakthrough formula that helps improve the length, volume and thickness of both eyelashes and eyebrows. 
Don't get me wrong, I've tried many serums, even with lash extensions on and I've never seen results better than I have from using EyEnvy.
2. An Eyeliner: Winging your eyeliner can give you the illusion that your eyes are wider than they actually are. I've been using KVD Vegan Beauty's Tattoo Liquid Liner for months now and the application is so easy. 
I was worried at first that I wouldn't be able to draw my eyeliner on after years of not needing to thanks to lash extensions, but the sturdy tip didn't allow for any mistakes. It's no wonder the KVD eyeliner is one of Sephora's best sellers!
3. False Eyelashes: False eyelashes not only are great for when you go out (or need to hide the fact that you don't have any eyelashes left from years of abuse) but are also great to give your eyes a lift, while also helping them to look wider. 
Ardell's Naked Lashes were a godsend for me. It took me a few goes to find the finesse I needed for them to look as natural as possible without them falling off on the edges by the end of the night. 
The Quick Flick's false lashes were so easy for me to apply. Whether you're a newbie or an expert at applying lashes, this is the foolproof option! You don't need any glue, rather apply the Adhesive Eyeliner as you normally would with a liquid liner and apply the lashes right on top. No magnets, no messy glue, just you and a flawless finish up to 30 times!
4. A Nude/Beige Liner: White eyeliner for your water line is a little unnatural looking for me, so I went with a nude liner by Anastasia Beverly Hills. Applying it along your bottom water line will give you the illusion that you have wider eyes, more naturally. 
5. A Mascara: When I finally grew my lashes back, I use Better Than Sex by Too Faced and it really works, to say the least. I applied it to my bottom lashes as well for a dramatic look that makes me think twice about ever needing to get permanent lash extensions again.
6. Highlighter: We know to add highlighter on the high points of our face, but to widen your eyes, you should add highlighter on your brow bone. I've been using YSL Touche Éclat for what feels like centuries now and it is the absolute best, one that I buy over and over again. 
SHOP THE EDIT BELOW
EyEnvy
Eyelash Conditioner
$120.00
KVD Vegan Beauty
Tattoo Liquid Eyeliner
$30.00
Ardell
Naked Lashes 420
$12.99
The Quick Flick
Lash Pack Night
$40.00
Anastasia Beverly Hills
Pro Pencil
$33.00
Too Faced
Better Than Sex
$39.00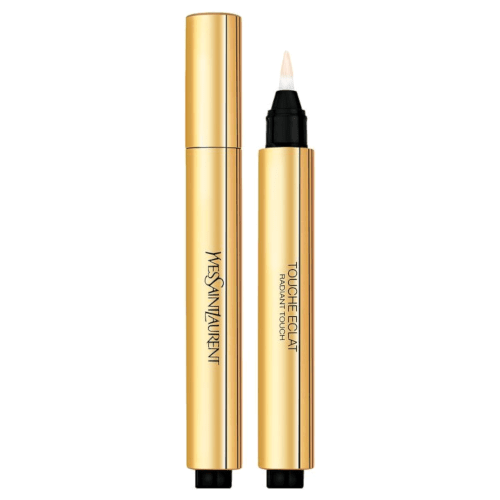 Yves Saint Laurent
Touche Éclat - Radiant Touch
$70.00
Read More From En Route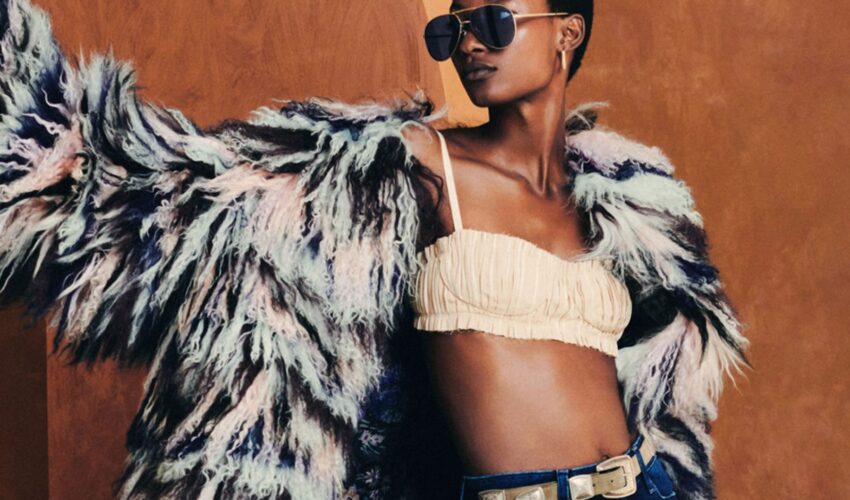 Beauty , Self , Style
06/23
come En-Route with us
Sign-up for our newsletter.
By clicking "submit", you agree to receive emails from En-Route and accept our privacy and cookie policy.