Culture
Watch An Oldie But A Goodie on Netflix
Movies to rewatch on Netflix tonight
04/20
Share this:
Filed under Culture
Written by Vira Anekboonyapirom
Before HD television, Netflix, Gossip Girl and the likes of Blair Waldorf on the Upper East Side, we'd look to Cher and her clothes-matching-wardrobe for all the glitz and glam, Matilda was our version of Harry Potter and Hiptop mobiles were all the craze.
When was the last time you thought to watch these classics from when we grew up?  The last time I watched Clueless, was in my school uniform behind a tiny desk in English Class… why was Clueless apart of the curriculum? Can someone please explain.
CLUELESS (1995)
IMDb rated 6.8/10, starring Alicia Silverstone, Stacey Dash and Brittany Murphy in high school who must survive the ups and downs of adolescent life.
Cher's external demeanour at first seems superficial, but rather it hides her wit, charm, and intelligence which help her to deal with relationships, friends, family, school, and the all-important teenage social life.
Genre: Comedy and Romance
SAVE THE LAST DANCE (2001)
IMDb rated 6.2/10, starring Julia Stiles, Sean Patrick Thomas and Kerry Washington about a white midwestern girl who moves to Chicago, where her new boyfriend is a black teen from the South Side with a rough, semi-criminal past.
A girl meets boy dance classic to reminisce to.
Genre: Romance, Music and Drama
THE SHAWSHANK REDEMPTION (1994)
IMDb's top-ranked movie of all time at 9.3/10, and one of our all-time favourite classics. Starring Tim Robbins, Morgan Freeman and Bob Gunton about two imprisoned men that bond over a number of years, finding solace and eventual redemption through acts of common decency.
So many emotions and still so many questions.
Genre: Drama
SE7EN (1995)
IMDb rated 8.6/10, starring Morgan Freeman, Brad Pitt and Kevin Spacey about two detectives, a rookie and a veteran.
They hunt a serial killer who uses the seven deadly sins as his motives.
Get it, Morgan Freeman, we heart you.
Genre: Crime, Drama, Mystery
MATILDA (1996)
How much do you hate Mrs Trunchbull? Before Harry Potter, Matilda was the closest thing having magic powers we were ever going to get. Don't act like you totally didn't try to make your lounge room levitate after watching this.
IMDb ranked 6.9/10, starring Danny DeVito, Rhea Perlman, Mara Wilson about a wonderful little girl, who happens to be a genius, and her wonderful teacher vs. the worst parents ever and the worst school principal imaginable.
Genre: Comedy, Fantasy
THE NOTEBOOK (2004)
An Absolute tear-jerker! If you haven't already watched this, be warned, you'll shed a tear.
IMDb ranked 7.8/10, starring Gena Rowlands, James Garner, Rachel McAdams and Ryan Gosling set in the 1940's about a poor yet passionate young man who falls in love with a rich young woman, but they are soon separated because of their social differences.
Genre: Drama and Romance
THE GODFATHER (1972)
A movie a lot older than most of us but still so relevant.
IMBd ranked 9.2/10, starring Marlon Brando, Al Pacino and James Caan about the ageing patriarch of an organized crime dynasty who transfers control of his underground empire to his reluctant son.
Genre: Crime and Drama
AMERICAN HISTORY X (1998)
IMDb ranked 8.5/10, starring  Edward Norton, Edward Furlong and Beverly D'Angelo about a former neo-nazi skinhead after serving three years in jail for killing two black men.
He tries to prevent his younger brother from going down the same wrong path that he did.
DRAMA.
Genre: Drama
BOYZ N THE HOOD (1991)
IMDb ranked 7.7/10, starring Ice Cube and Cuba Gooding Jr. is a portrayal of the social problems in inner-city Los Angeles following a tale of three friends growing up together 'in the 'hood' dissecting questions of race, relationships, violence and future prospects.
Bonus: This movie gives us a soundtrack for days.
Genre: Drama and Crime
STEP BROTHERS (2008)
A modern classic that is the gift that keeps on giving. So many great one-liners.
IMDb rated 6.9/10 starring Will Ferrell, John C. Reilly, Mary Steenburgen about two aimless middle-aged losers in their 40's still living at home. They're forced against their will to become roommates when their parents marry.
Genre: Comedy
Have we missed your favourite?  Let us know in the comments below.
Read More From En Route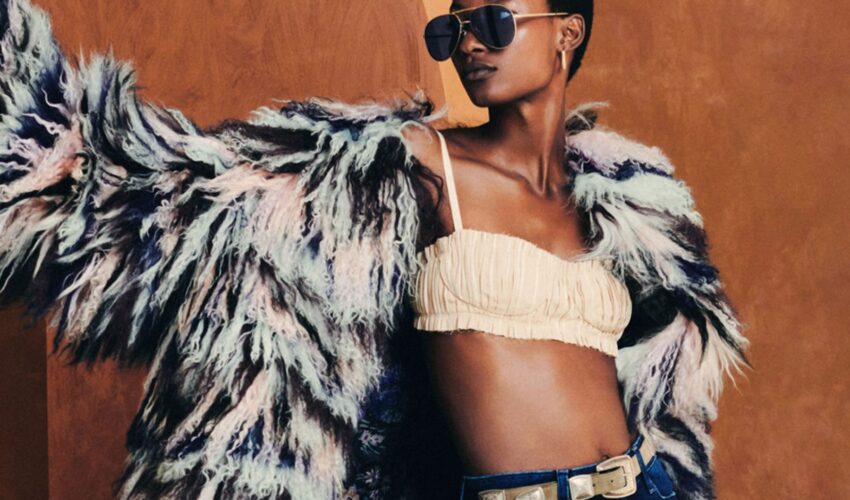 Beauty , Self , Style
06/23
come En-Route with us
Sign-up for our newsletter.
By clicking "submit", you agree to receive emails from En-Route and accept our privacy and cookie policy.