Beauty
Skincycling: Does It Actually Work?
It's time to rethink your skincare routine
09/22
Share this:
Filed under Beauty
Written by Kate-Marie Thorpe
Kimmy K's SKKN has 7 steps. K-beauty tout 9 as the magic number. And if you're going all glazed doughnut like Hailey Beiber, your skincare routine will have a whopping 14 steps. It's basically the equivalent of giving your facial surface a workout every day.
When it comes to facial care, we've long been told about the correct order to layer serums, what actives play nice together and which products are best suited for AM and PM. Perhaps though, we should have been turning to our Calendar app for optimum results. Skincycling is the newest 'trend' taking TikTok by storm, and it's all to do with rotating your active products throughout the week. Think of it as doing leg day at the gym, then a core workout the next, and having a yoga session on the day in between. 
So how does it work, and does it actually work? As someone who is constantly trialling through new skincare and beauty products, my skin is perpetually doing cardio. I switched up my routine to the method below for three weeks, and can wholeheartedly say (without sounding ridiculously vain, hopefully) I'd never received so many compliments on my skin. "Maybe it's a new foundation?", "Maybe she's born with it?" You can bet I didn't wake up like this—my glowing complexion was all thanks to Skincycling.
Night 1: Chemical Exfoliation
After cleansing and gently patting your complexion dry, it's time to remove those lingering dead skin cells sitting atop your face (eww). An exfoliant will buff away dirt and impurities, leaving the skin texture smoother and more even, giving instant radiance. 
Look for different ways to incorporate exfoliation into your routines, such as using a Glycolic Peel or AHAs, double-cleansing with products like the No7 Lift & Luminate Dual Action Cleansing Exfoliator or massaging in the cult-fave Sunday Riley Good Genes Lactic Acid Treatment.
No7
Lift & Luminate Exfoliator
$22.99
Paula's Choice
2% BHA Liquid Exfoliant
$45.00
Sunday Riley
Good Genes Lactic Acid
$184.00
esmi Skin Minerals
Fresh Gentle-Foliant
$105.00
Conserving Beauty
InstaMelt™ Day Dissolver Wipes
$30.00
Night 2: Retinoid and Retinol
If you're reading this, you're old enough to start incorporating a Retinoid into your skincare routine (if you're not already a convert). These powerful formulas work to reduce the appearance of fine lines, dark spots and dark circles. 
This babe means business though, so if you're new to Retinoids, start small (on the percentage scale) and work your way up. Skincycling is also a great way to introduce this active into your routine as it gives your skin time to build up resistance. The Youth To The People Retinal + Niacinamide and Trinny London Serums are incredible, easy-to-use formulas to start with. 
For newbies, the best way to reduce irritation is to apply a little moisturiser to sensitive areas like the under eyes, corners of the mouth and under the nose to act as a barrier.
Trinny London
Overnight Retinal Serum
$130.00
Dr. Naomi
Vitamin Amen
$149.00
Youth To The People
Retinal + Niacinamide
$110.00
O Cosmedics
Retinol Concentrate
$107.00
Elizabeth Arden
Retinol Ceramide Capsules
$82.00
Morning After Night 2: SPF 
Skincyling tends to focus on the nighttime part of the skincare routine, but one important step after Night #2 is applying SPF. This caution should be found on any quality Retinoid product. These powerhouse products are so coveted because they work by accelerating the production of new skin cells. This new skin is very sensitive and therefore more prone to sun damage, so pop on a high-rated sunscreen to protect your complexion. 
We're now spoiled for choice when it comes to formulas: pick a serum like the Mecca Cosmetica Brightening Sun Serum (which is also a terrific makeup primer) or a creamier consistency like the airy Clear as Day Dreamscreen for moisturising, skin-loving protection.
Mecca Cosmetica
To Save Face SPF50+ Sun Serum
$48.00
Ultra Violette
Supreme Screen SPF 50+
$49.00
Sun Bum
Face Lotion SPF50+
$19.99
Naked Sundays
SPF50 Clear Glow Sun Serum
$49.95
Airyday
Clear As Day SPF50+
$46.95
Night 3 and Night 4: Recovery
You're doing amazing, sweetie, so now it's time to give your skin a rest. The combination of abrasive exfoliation and active ingredients working overtime on your skin cells means lots of hydration and soothing ingredients are needed on these recovery nights.
Avoid highly active ingredients and instead opt for products which have calming, enriching and hydrating formulas. Keep an eye out, especially for skincare which contains hyaluronic acid, ceramides, peptides and niacinamide, but nothing too highly fragranced that will irritate the skin. The FRESH Resilience Activating Serum is a great all-rounder – one and done! 
If you're partial to a thick, nourishing overnight mask, now is definitely the time to slather this on as well! Remember: it's all about balance, so opt for a lighter moisturiser when pairing with these dreamy sleep masks. Try the Ere Perez All-Beauty Jelly for dolphin-smooth skin and a dewy morning glow.
FRESH
Tea Elixir Skin Activating Serum
$170.00
Ere Perez
Fig All Beauty Jelly Mask
$45.00
Pollen Nation Skin
Honey Shots Clearing Gel
$56.00
Frank Body
Super Ceramide Night Cream
$25.00
Perricone MD
Cold Plasma Plus+
$270.00
Read More From En Route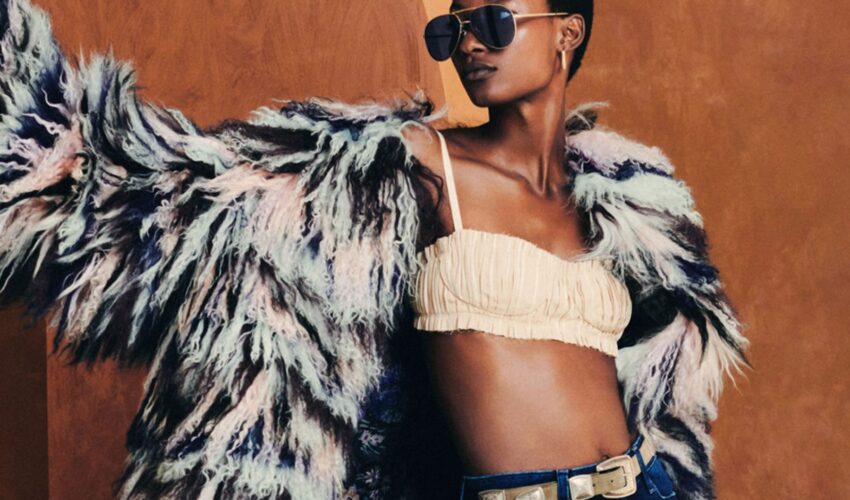 Beauty , Self , Style
06/23
come En-Route with us
Sign-up for our newsletter.
By clicking "submit", you agree to receive emails from En-Route and accept our privacy and cookie policy.