Culture
This Is Where The Cool Vegetarians Go To Eat
Where to grab your next vegetarian bite in Sydney
09/20
Share this:
Filed under Culture
Written by Jo Hombsch
Whether you're a full-blown Vegetarian, a meatless Monday sort of girl or just can't make up your mind, World Vegetarian Day on the 1st of October this year and I dare you to give it a go. 
According to research, Roy Morgan found that 2.5 million Australian's (12.1% of the population) are now eating all or almost all vegetarian, and it's likely you've been neck-deep in steak if you haven't yet heard of the many benefits behind vegetarianism. Chances are we all now know someone that lives that vegetarian lifestyle.
 According to the FAO "Raising livestock is responsible for 14.5 percent of greenhouse gas emissions worldwide." Some of the countless benefits of following a vegetarian lifestyle go further than just saving the planet.
There are of course the obvious health benefits when grocery shopping you'll be staying within the aisles that are PETA friendly plus your bank account will likely approve of your reduction in food spend!
So, if you're in need of a little inspiration this World Vegetarian Day or just any day in general, because let's be honest no one likes to waste a meal out, we asked a few influencers what their favourite Vegetarian restaurants (and dishes) are in Sydney and why so you too can go where the cool kids go.  
DOMINIQUE ELISSA
Dominique Elissa is not only one of Sydney's top models, but a ray of sunshine, health, wellness and a fitness inspiration to so many. On Instagram, you'll see her check into her favourite Vegan restaurant, Eden Bondi more often that she would like to admit. 
Dom tells me "It's a vegan restaurant that serves all my favourite naughty foods like pasta and pizza. They also serve the best cocktails." Dom goes on to say that she especially loves the "Feel of the restaurant and the amazing service."
As for her go-to meal, her "Favourite dish to order is the Vegan Salt and Pepper Calamari! It tastes like the real thing."
Caroline Høgh Groth
Caroline Høgh Groth
is the girl we all need to follow on Instagram. Caroline is down to earth, relatable, completely honest and to top that all off, a health and wellness
guru
. 
Caroline loves 
Blair Street Dairy
and their
Breakfast Bowl with Kale, Avocado, Carrot, Quinoa and Macadamias + Hummus.
Caroline tells me "It's just the right amount of crunch, sweet and texture I need. I crave this on a daily basis and when they were closed during the heavy period of COVID I would call down and ask James (owner) when they'd be opening up again so I could order in and support. James is also a total legend and loved by the neighbourhood."
When Words Fail 
Twins, Nicole and Danielle from When Words Fail, are known for their effortless and coordinated style, sharing a huge passion for health and wellbeing. 
"Luckily for us, most restaurants in Sydney will have a vegetarian meal (or two) on the menu. So we will always find something we love.
However, in terms of vegetarian restaurants, we'd have to say we are obsessed with Yullis in Surry hills, Yellow in Potts Point and Gigi's Pizzeria in Newtown. We also can't go past Pilgrims in Cronulla. Their "Bliss Burger" is the most satisfying burger we think we've ever had!"
Monique Bowie 
If you're looking for holistic living inspiration on the 'gram, following
Monique
will be the end of the search. 
Monique is a brand new mum who is simultaneously studying her second year of Naturopathy while sharing what is a healthy life on social media. 
Monique tells me she "Loves
Eden
in Bondi. The atmosphere and delicious menu make it the place to be! I love their
Cocktails
and
The Cauliflower Popcorn
. Their
Pizzas
are also incredible I can't pick just one!"
Read More From En Route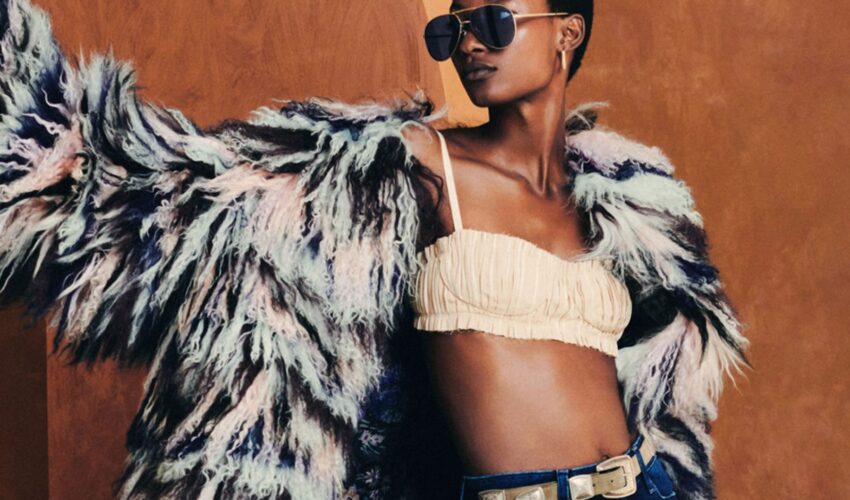 Beauty , Self , Style
06/23
come En-Route with us
Sign-up for our newsletter.
By clicking "submit", you agree to receive emails from En-Route and accept our privacy and cookie policy.