Travel
Ways to Step Out of Your Comfort Zone With These 5 Travel Musts
by Paul Manser
09/22
Share this:
Filed under Travel
Written by En-Route Editorial Team
Are you over travel experiences that include sharing a European music festival dance floor with a gym junkie who takes tanning inspiration from an Umpa Lumpa? Do you want something more in your backpacking memory bank than sleeping on a friend's floor in East London with twenty other tight-arse Aussies for whom medical testing might be considered a career step-up?
Well dust off the passport and grab a taxi to the airport because here's five experiences in five of my favourite cities to get you out of your comfort zone…
1. Bar-hop through Berlin
Often given the unwanted title of being the hipster capital of Europe, arriving in Berlin can leave you questioning why no one sent you the waxed moustache, horn-rimmed spectacle memo. Nowhere are these fears more real than in its thriving local bar scene. The local beer houses may be easy to spot, but for the more adventurous drinker, the city offers a unique collection of speakeasy's, blink-and-you'll-miss-them squat bars and even a toilet bar. Travellers looking to immerse themselves amongst the kaleidoscope of peoples and subcultures that make Berlin what it is today should seek out the city's most (in)famous nightclub…
As the sun rises over Berlin on the weekend, several hundred people will be lining outside the ominous structure of a former East German power plant, trying to get into one of the most infamous nightclubs in the world, Berghain. And in control of who gets let into the club every weekend is one of the most recognisable figures in electronic music and a minor celebrity in Germany, Sven Marquardt. Sven (who does have his own manager) has run the door at Berghain since it opened in 2004 and is the bane of many who try to navigate one of the world's strictest and most undecipherable nightclub door policies. There are no reservations, no dress code and no way to get on a guest list – just the nod from Sven to get you in.
2. Experience the madness of Argentinian football
The stadium shakes with noise and violent anticipation. Beside you, a local holds his hands out in prayer. He screams for Boca and looks so tense that his body may spontaneously combust if the game does not begin soon. As a loudspeaker announces the starting line-up for Boca Juniors, it screeches and crackles over each syllable. Each player is announced to a primal roar from the adoring masses.
The crowd is a crazed throng of convulsing bodies. People bang drums. The sound of a full brass band starts up from nowhere. A chant echoes across the stands. Bodies slam into each other, and the people empty their lungs screaming for a Boca victory. Or at least the lives of the opposing team's players…
Nowhere does the passion for sport verge on a gladiatorial, religious experience more in South America than at a football match. And nowhere have I been just as captivated by the efforts of the crowd than what happened on the pitch than at a Boca Juniors home game. I'd highly recommend checking out a game if you're ever in Buenos Aires.
3. Booty Shake at a Brooklyn Block Party
The last rays of daylight fade into the rooftops of the Bushwick terrace houses, bathing everything in pale orange. The sound of a distant bassline reverberates off the metal façade of auto-mechanics. Inside a sweaty, coordinated mess of scantily clad hipsters rub shoulders on an open-air dance floor with disco-loving divas and young parents with babies who can't seem to shake their love of getting-down. Welcome to Mister Sunday, the best daytime block party in all of New York.
Mister Sunday is the ultimate daytime jam. In a far-flung corner of industrial Brooklyn, a forgotten patch of grass behind several auto-shops has been transformed with garden lights, food trucks, sangria bars, a DJ booth and the best #sundayfunday dancefloor in the five boroughs. Occurring every Sunday over summer, Mister Sunday packs out from mid-afternoon until the early evening with an eclectic collection of people for whom the weekend will never end.
4. Beachside glamour in Uruguay
I hope you're on friendly terms with your bank manager, because your credit card may be about to get a workout. From tanned, buffed bodies to superyacht traffic jams, glitzy hotels and eateries; travellers can easily be confused if they are actually still in South America, or the millionaire's playground of the South of France when visiting Punta del Este in Uruguay.
Travellers looking to take in the glamour of Punta del Esta without having to auction off a kidney to fund it should head to Playa Brava, a popular surf beach home to an unending supply of glamorous locals flashing their flesh and the famous 'fingers' sculpture that rises from the ground like the hand of a buried giant.
5. Get friendly with the locals in Golden Gai

The bartender moves on instinct at the sound of ice rattling at the bottom of an empty glass. Elbow real estate is at a premium. Rows of sake, international whisky brands, local beers and takeaway tempura take up much of the surface area in the bar.
The bar is full. It is impossible to move to the small bathroom without getting physically intimate with other patrons. Conversations are shared between strangers and swigs of hard liquor. The bartender closes the door to the outside world. There is no space for newcomers, it's a full house. There are six people inside the bar.
The infamous bar region of Golden Gai in Tokyo is a must visit on any trip to Japan. The district is a collection of ramshackle buildings that house over two hundred tiny bars along six narrow streets. Full of local musicians, filmmakers, artists and first-class alcoholics, Golden Gai is a glimpse back into Tokyo's past. It is a living celebration of a city and its people before things got so busy.
Read More From En Route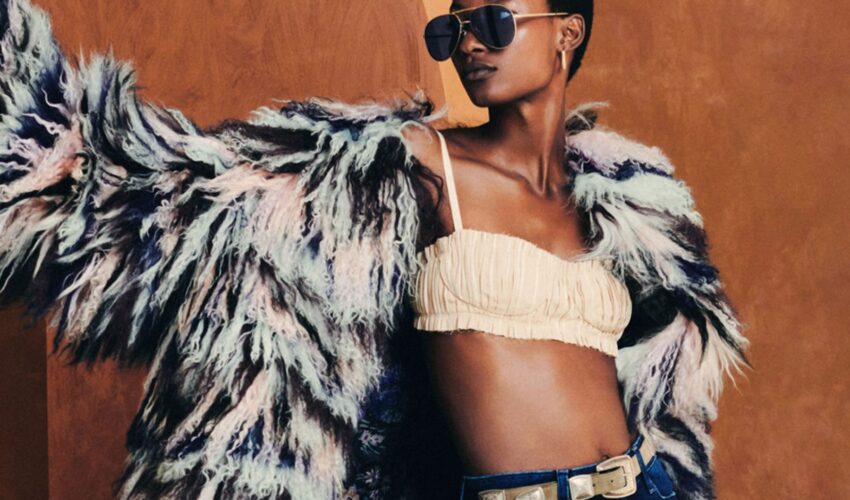 Beauty , Self , Style
06/23
come En-Route with us
Sign-up for our newsletter.
By clicking "submit", you agree to receive emails from En-Route and accept our privacy and cookie policy.