Shopping Guide
New Addition Flex: 11 Items The En-Route Team Can't Get Enough Of This Month
From colour correctors to candles and armchairs
10/22
Share this:
Filed under Shopping Guide
Written by En-Route Editorial Team
Welcome back to our round-up of all the things our team has been loving (or shall we say, swooning over) over the past month. They're personal favourites, things each of us cannot get enough of, use daily and would purchase over and over again. Working across the fashion, beauty and lifestyle space, we try and test almost everything that comes across our desk, so naturally, we wanted to share with you the best of the bunch from the month that was.
Here are 11 items we truly love and think you might too.
Dyson | Airwrap Multi-styler
"For someone so beauty obsessed, I am completely hair illiterate. I love having my hair done but I don't have the patience or skill to achieve the looks I want. Enter … the Dyson Airwrap! Yes, the price tag is spicy, but good god it is worth every penny. What used to take 40 mins for an average result, now takes 10 max from wet to dry, and comes up smooth and shiny. With another 5, you can make a luxe curled look, which is perfect for a night out, and stupid-proof. My favourite attachments are not actually the space-age wraps you've seen on your TikTok, but instead the smoothing paddle brush and round volumising brush. It takes me 30sec in the morning to touch up my hair and it lasts all day! Go get it, you won't regret it."
Maison Balzac | La Plage Candle
"This candle smells like a delicious dip in the pool on a hot summer's day, perfect for balmy nights or a boost on a sad La Niña day. The fragrance is nice and strong without overpowering the house."
BROSA | Imogen Armchair
"This beauty took many, many weeks to arrive, but was worth the wait. The sleek yet oh-so-comfortable design, the plush soft velvet and generous seating space make it the perfect office lounging chair. She's so pretty to look at, but my dog still gets to use it more than I do. Permission to take more coffee breaks, please?"
Zafino | Lara Necklace
"Even though it's meant to be Spring, the thermometer has barely cracked 20º in Sydney all month. This minimal yet modern gold necklace from Zafino has been a much-needed addition to my 'cosy' outfits, elevating many a chunky knit or long-sleeve ribbed dress when needed. The style also comes in a ring, earrings and bracelet, so you can bet I'll be grabbing those too!"
Nespresso | Pumpkin Spice Capsules
"I'm such a sucker for a flavoured cuppa joe, however the ones I've tried from Nespresso in the past haven't left me wowed. My hopes were not high for the sacred Pumpkin Spice Latte flavour, but my goodness, are these delicious. Spicy, cinnamon-y, and not too sweet, my usual Starbucks 'spooky season' cravings have been thoroughly satisfied at home."

FAZEEK | Vice versa carafe
"I recently swapped my trusty water bottle for this cute cafter on my office desk and I can safely say that I'm never going back. Not only does it look chic, it's practical and constantly reminds me to hydrate throughout the day."
Zara | Elie Top Ring
"Zara's new collaboration with designer Elie Top is the perfect purchase for the start of Spring. The gold and black jewellery range features Swarovski crystals, Brass pieces with gold plating and black enamel plus a cute little bee that adorns each piece."
MECCA | Colour Corrector
"Being fair-skinned it's hard to find colour-matching makeup. Mecca's new colour correctors are one of my best finds from 2022. With colours to cover all blemishes, the texture is creamy and easily blendable but thick enough to cover everything!"

FRANK + BARE | ALL NATURAL AHA DEODORANT
"Immediately yes! Here's one I did not see coming but one for everyone – a natural deodorant that exfoliates your armpit, improves skin tone, assists with ingrown hairs and hyperpigmentation. What better way to prepare your pits for summer!
FRIEND OF AUDREY | Giverny Puff Sleeve Linen Dress
"I'm obsessed with straight a-line dresses, make it a neutral colour, add a set of puffy sleeves and I'm sold. The V-neck line is extremely flattering especially because I have broad shoulders, and the linen fabric is perfect for balmy summer nights to come."
The Ordinary | Niacinamide 10% + Zinc 1%
"The Ordinary is one of those brands you just know is going to be great and they don't have to hide behind fancy labels and bright marketing slogans. The formulation for this Niacinamide serum reigns supreme and one you can trust to keep your skin hydrated, smooth while fighting those pesky blemishes. It's a no brainer."
Read More From En Route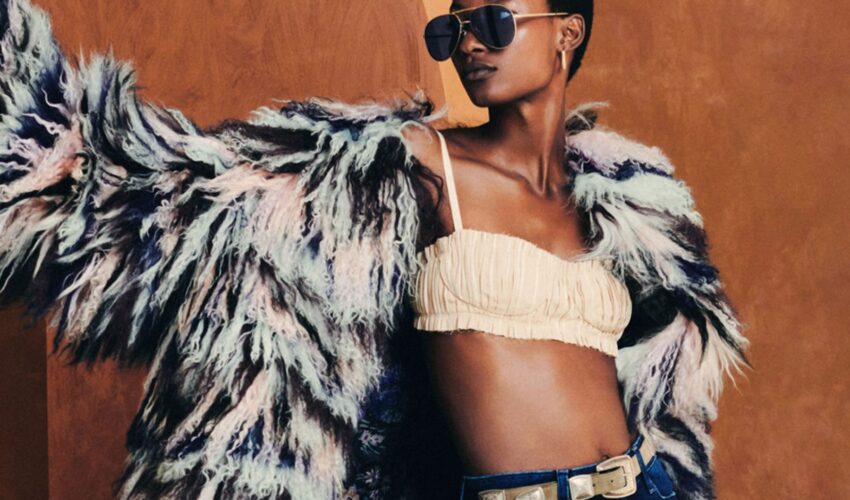 Beauty , Self , Style
06/23
come En-Route with us
Sign-up for our newsletter.
By clicking "submit", you agree to receive emails from En-Route and accept our privacy and cookie policy.