Trends
6 Ways To Add Y2K Nostalgia To Your Wardrobe
The Revival Of 2000s Fashion: Streetwear Meets Glamour
11/21
Share this:
Filed under Style
Written by Vira Anekboonyapirom
Remember our first foray into reality TV? When Paris Hilton & Nicole Richie aired on screens in The Simple Life, the 2000s was a time long before social media took over our lives. Life back then seemed much simpler with our Hip Top's iced up in crystals, phone charms dangling off our Nokia 3310's and streetwear was all the craze, think logomania brands like Ed Hardy and Von Dutch, Adidas tracksuit sets and who could forget the Juicy Couture Velours Kim K and Paris Hilton used to rock?
The early 2000's fashion was all about celebrity culture and gaudy style that sat in between the sartorial limbo of streetwear meets glamour. We all know fashion is cyclical, 20+ years on Y2K fashion is back sparking nostalgic flashbacks we've come to love again. From wide-leg denim to kitsch accessories, here are 7 ways to incorporate the Y2K trend back into your wardrobes without looking like you've stepped right out of the year 2005.
#1 CARDIGANS
Logomania tee's reigned supreme when it came to casual 2000s, we're seeing the style in the form of cardigans worn with the top buttoned up paired with a logo tee.
But for a more elevated look in 2021, try a clingy ribbed cardigan worn with the top and bottom buttons undone seen frequently paired with mini skirts, baggy denim, duo sets or style it over a silk slip dress.
aere
Cotton Blend Ribbed Cardi
$120.00
manning cartell
Decadent Touch Knit Cardigan
$249.00
mango
Crop ribbed cardigan
$79.95
Jacquemus
Azlou cropped cardigan
$350.00
glassons
Button Front Cardigan
$29.99
#2 Wide-leg denim
Every time we stood up from wearing low rise denim, it was almost like a ritual to have to pull our jeans up – we do not miss those days! The early 2000s were best known for low rise and boot cut denim but the statement of the era was wide-leg denim.
A more modern take on the wide-leg denim trend is less extreme and made more feminine paired with cropped tank tops, baby tee's and ribbed button-ups for a chic twist on the skater inspired jeans.
Sir.
CLASSIC MID RISE JEAN
$320.00
Re/Done Levi's
No.23 High Rise Wide Leg Crop
$‌625.00
Cotton On
Long Wide Leg Jean
$59.99
Zimmerman
POSTCARD WIDE LEG JEAN
$550.00
Rolla's
Sailor Jean
$139.95
#3 Peter Pan Collars
We believe we have Ganni to thank for making Princess Diana's famous neckline's come back – the Peter Pan collar. From check dresses to button-down shirts and oversized detachable collars paired with loafers and socks, this trend can be found making an eye-catching statement transcending across seasons in contemporary and high street brands.
Violet Romance
mini smock dress
$66.00
Maje
CARDIGAN WITH LARGE COLLAR
$476.00
Ganni
POPLIN RELAXED COLLAR SHIRT
$235.00
Blanca
ZOE BLOUSE
$229.00
Lee Mathews
TAYLOR COLLARED SMOCK DRESS
$549.00
#4 KitSch Accessories
Colour and playfulness embodied a majored part of the Y2K trend and that doesn't stop at the clothes but reflects in the candy-coloured accessories. Whether you're planning an all-out naughties fit or just want the slightest injection of colour to your minimal fit we love the fun phone charms and beaded chokers to claim your stake in the biggest trend we've seen this year.
Pura Utz
BEADED NECKLACE
$149.00
Blobb by Sofia Elias
OG Blobb tie-dye resin ring
$89.00
The Personal Print
Beaded Phone Charm
$29.00
Valet
Agata Clip
$49.00
Castify
Glossy Rainbow Phone Strap
$54.00
#5 Pleated Mini Skits
Following the Clueless movement in the '90s thanks to Alicia Silverstone, miniskirts made a huge comeback in the 2000s and who can forget the oversized Supre belts? Whether you wore your pleats with a cropped baby tee or followed the OC movement of polo shirts, we all loved their form-fitting counterpart – pleated mini's.
Free People
Honey Pleated Skirt
$90.81
See by Chloe
Check high-rise twill mini skirt
$480.00
PE Nation
Upfield Tennis Skirt in Peach
$119.00
Sandro
Yolanda pleated mini skirt
$429.00
Marcs
Tweed Time Mini Skirt
$159.95
#6 BAGUETTE BAGS
Popular in the late '90s and early 2000s when Fendi released The Baguette bag, the trend has since seen fashion brands recreating the "it" style made famous in an episode of Sex and the City.
The baguette bag is defined by its short shoulder strap and compact shape that fits all your essentials.
Prene
The Banks Bag
$79.95
By Far
Perforated Suede Leather Bag
$580.61
Fendi Pre-Owned
2000s Zucchino Baguette bag
$1,995.00
Brie Leon
The Camille
$189.00
Staud
TOMMY BEADED BAG
$250.00
Read More From En Route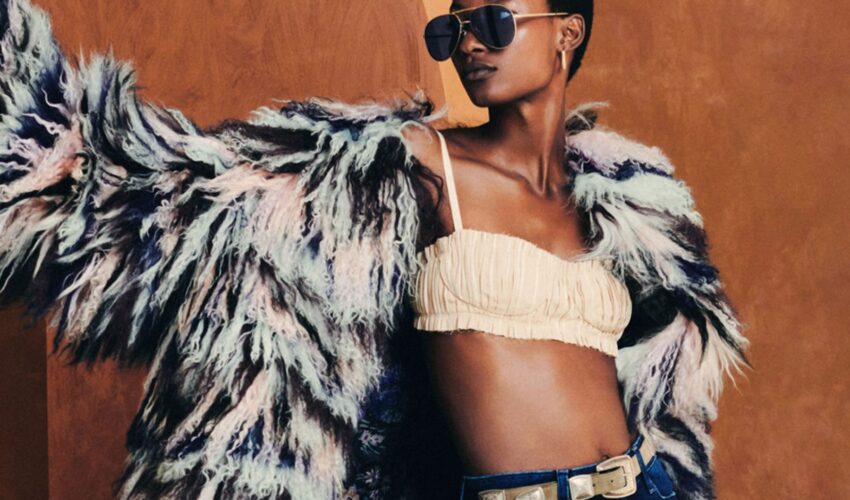 Beauty , Self , Style
06/23
come En-Route with us
Sign-up for our newsletter.
By clicking "submit", you agree to receive emails from En-Route and accept our privacy and cookie policy.