Culture
Best In Town: Top 10 Things To Do In July
A round up of the city's must do experiences
06/23
Share this:
Filed under Culture
Written by Rebecca Beaton
WHAT TO DO IN NSW
The Winery is holding a winter Glamp-cation! Book in for an alfresco dining experience in a cosy, boho-inspired bell tent and enjoy a feast in the iconic laneway garden, plus fun for all the family – bring your furry friends and kids, with children's meal kits and 'bark'uterie boards available too!
Book here
Arturo's has launched a new Bottomless Lunch menu for winter! Arturo's exudes casual-cool with grown-up interiors that draw inspiration from small towns along the coast of Southern Europe, with a menu influenced by the flavours of the Med. Available Saturday's throughout winter, the new Bottomless Lunch menu features 3-courses and 2-hours of unlimited rosé, prosecco, house beers and seltzer for $99 per person!
Book here
Saké Restaurant & Bar is celebrating winter's finest delicacy, Southern Bluefin Tuna, with a series of special dinners and limited-edition menu items. Southern Bluefin Tuna fatten up in colder winter months when the extra-fatty belly, or toro, becomes most flavoursome.
Book here
The Real Insurance Sydney Harbour 10k and 5k will be taking place on 23rd July. It is a flat, fast course at The Rocks in Sydney, and it is one of the best active days out in winter. Our charity partner this year is the Australian Cancer Research Foundation, and there will be more entertainment and activities than ever before.
More info here
Hunter Valley Gardens present 'Snow Time in the Garden' this July. The month-long extravaganza starts from the 24th of June to the 23rd of July, 2023 at Hunter Valley Gardens with activities and sights designed for all ages. It's guaranteed fun for the whole family and the perfect adventure for school holidays, just a short drive from Sydney.
Buy tickets here
Starting on 20th July is Skye LaRocca's upcoming solo exhibition, "Interior Landscapes," happening at Rainbow Studios. Exploring the connection between external colour and our internal emotions. Through vibrant canvases, the artworks symbolise our thoughts, feelings, memories, and external influences. The exhibition invites reflection on the interplay between our inner world and the surrounding reality. Inspired by Anne Truitt and Josef Albers, the exhibition captures the complexity of human existence through bold colour and style.
More info here
WHAT TO DO IN VIC
On 4th of July Maha East is holding a wine and dining collaboration that promises an unforgettable experience from start to finish. Hosted by renowned chef Shane Delia and Lebanese winemaker Eddie Chami from Mersel Wines, the evening promises some of Maha East's most popular dishes, chosen and plated by Shane, all accompanied by the perfect drops selected by Eddie.
Book here
On 9th July, contemporary Australian restaurant, Pipis Kiosk will host – A Celebration of The Bay – a lunchtime seafood feast highlighting the amazing bounty Port Phillip Bay has to offer. With the winter season being the best time for seafood, the four-course menu created by Executive Chef and Co-Proprietor Jordan Clay, will feature Victoria's finest, including Portarlington mussels, local snapper, scallops, King George Whiting and more.
Book here
Windows Restaurant at Pullman & Mercure Melbourne Albert Park are holding Bastille Day celebrations on 14th July. The event will feature a sumptuous 5-course dinner that pays homage to the culinary delights of France. Each course is inspired by different regions, allowing guests to experience all of the authentic flavours that define French cuisine.
Book here
Hilton Melbourne Little Queen Street Partners With Pommery Champagne To Create A Winter Wonderland Experience. The luxurious package offers the perfect stay for champagne lovers who seek a luxurious and cosy winter escape in one of Melbourne's most elegant heritage-listed hotels. Advantageously located in the heart of the city, Hilton LQS is only a stone's throw away from Melbourne's best attractions and experiences.
Book here
Celebrate France's national day under the mirror ball, with a discotheque-themed fete featuring live performances, free cheese, champagne, cocktails and plenty of dancing. The party will have a lot of what we've come to expect from SFSC – live music, delicious food, plenty of wine and an appreciation for French culture. But this year, rather than hosting a garden party, it's taking over North Melbourne's Meat Market so you can stay warm on the dance floor.
Buy tickets here
Read More From En Route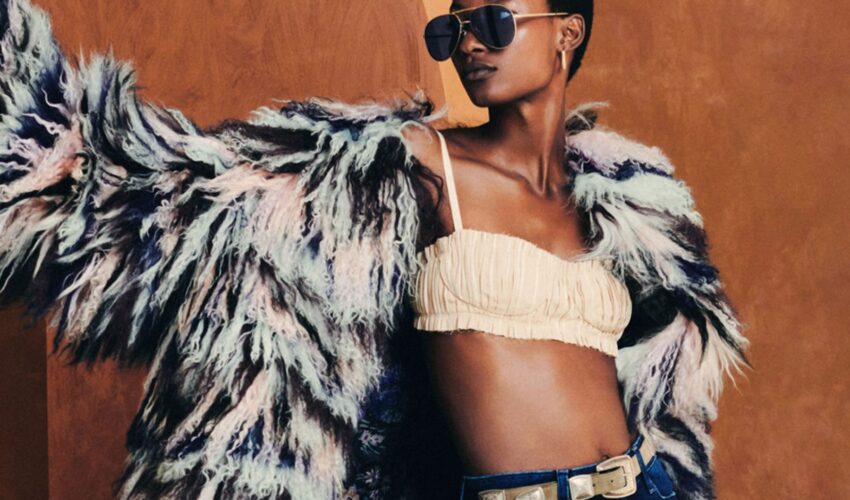 Beauty , Self , Style
06/23
come En-Route with us
Sign-up for our newsletter.
By clicking "submit", you agree to receive emails from En-Route and accept our privacy and cookie policy.