Culture
Best In Town: Top 10 Things To Do In October
A round up of the city's must do experiences
09/22
Share this:
Filed under Culture
Written by Rebecca Beaton
WHAT TO DO IN NSW
Sydney Night Noodle Markets are back! The iconic foodie event is set to take place from 4th until 9th October at the new location of Prince Alfred Park, Surry Hills. Some of the stand-out eateries include Bangkok Street Food, Shallot Thai, Roll Up, Raijin, Calabang, and Donut Papi amongst others this year.
More info here
Critically acclaimed Buffalo Trace Kentucky Straight Bourbon Whiskey is hosting an exclusive bourbon & beer inner-west brewery tour on the night of October 20th. For one night only from 5-9pm craft beer and fine-bourbon enthusiasts are invited to jump aboard the purpose-built Buffalo Trace Bus with whiskey experts, who will narrate a tour to four epic breweries!
Buy tickets here
Renowned chef Jason Roberts is taking over Bondi restaurant Calita over the span of three Wednesday evenings from Wednesday 5th October, Wednesday 12th and 19th of October. Guests will be treated to a curated food and wine feast, designed to celebrate the local community through a communal intimate dinner with key menu highlights including Wild Caught Australian Lobster + Avocado Tostadas, shared Barramundi Escabeche, Braised Beef Cheek, Chilli Chocolate Tart and Dirty Rice Horchata for dessert.
Book here
Fishbowl's annual World Mental Health Day Run is back on October 10th for the second time. Hosting nine meetups across flagship locations to complete the 5km run as a community. All meetups will be led by a local leader in the run community and the event is in collaboration with Lululemon and (Mo)re Than A Run. All participants can sign up by donating to Movember and will also receive a free bowl from Fishbowl after they complete the run.
Buy tickets here
Located in The Entertainment Quarter, House Down Under is Australia's first ever inverted house photo experience! The unique and exciting attraction looks like a house has been dropped from the sky and landed on its roof, creating a museum of illusion to take mind-bending photos in.
Buy tickets here
WHAT TO DO IN VIC
Matthew Butcher has enticed Carbone Senior Sous Chef Anthony Dispensa from New York to his Melbourne restaurant Ronnie's, bringing a true taste of the New York Italian fare. Located in what was previously Guy Grossi's Osteria Merchant, Ronnie's interiors have been given a fresh look by design firm Mitchell & Eades. The space is reminiscent of a neighbourhood Italian restaurant and features bentwood chairs, white linen tablecloths, blue and white striped upholstery, vintage light pendants, industrial fixtures and vintage photos from the family archives.
Book here
Caviar Dinner at Chancery Lane has partnered with Yarra Valley Caviar to produce an exclusive caviar-filled menu for one night only. From Tasmania salmon with truffle-infused Brook Trout Pearls to Polanco Siberian on white chocolate, this dinner is not for the uncultured. Revel in the old-world glamour of Chancery Lane while you feast on these magical spheres of the sea. On Tuesday, 11 October at 6:30 PM. For $240 per person with an optional $100 per person for matched wines.
Book here
Create your own unique fragrance, at a Perfumers Workshop every Saturday from 2:00 pm to 4:00 pm at Perfume studio. Design your scent concept: explore ideas and concepts of what you want your fragrance to evoke and understand the ingredients: with over 50 natural ingredients to choose from.
Book here
Beauty And The Beast Cocktail Experience starts on 5th October! An immersive cocktail adventure based on the Jeanne-Marie Leprince de Beaumont fairytale. The 90-minute journey invites you to join the enchanted and cursed world of Beauty & The Beast.
Buy tickets here
Four venues across Melbourne are presenting the igloo gardens where you can book in for your own private winter wonderland. Enter your igloo, settle into the cosy chairs draped with blankets and furry pillows and prepare to warm yourself up from the inside with delicious food and beverage packages.
Book here
Read More From En Route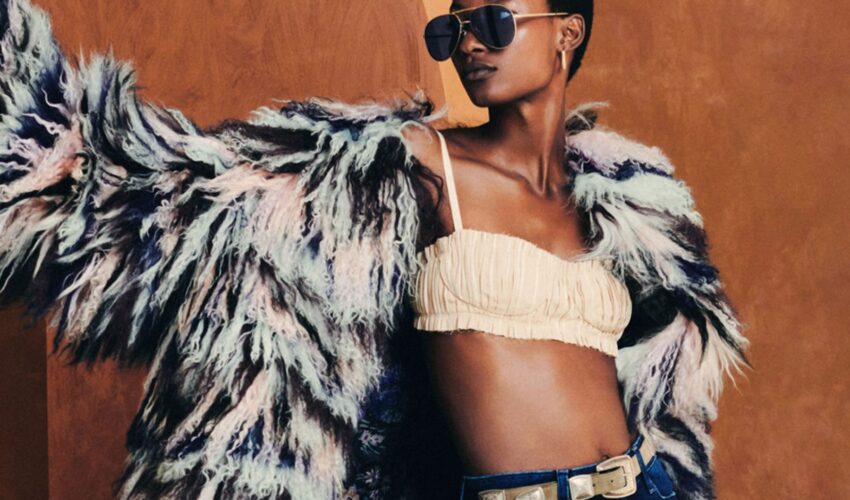 Beauty , Self , Style
06/23
come En-Route with us
Sign-up for our newsletter.
By clicking "submit", you agree to receive emails from En-Route and accept our privacy and cookie policy.