Culture
The Team Behind Our Favourite Watermelon Cake Introduces Two New Menu Items
And they're just as instagrammable
12/21
Share this:
Filed under Culture
Written by Jo Hombsch
The cake that is often branded "The world's most Instagrammed cake" is a winning combination of fresh watermelon, light rose-scented cream and fragrant rose petal dessert. Black Star Pastry's famous Strawberry-Watermelon Cake has seen over 1 million slices served each year, the big news? The patisserie is now welcoming two new additions to its lineup of cakes!
Enter, the Black Sesame Zen Cake, a layered cheesecake that's inspired by a zen Japanese rock garden and Mango Yuzu Cake, a new summer favourite combining refreshing yuzu with creamy coconut, fresh mango, and sago two new dessert creations behind the team at Black Star Pastry.
The patisserie has come a long way since its first Newtown store back in 2008, and in 2011 we saw the Watermelon Cake developed as a one-off for a wedding that quickly rose to fame when it was served in-store. 
In late 2021, we welcome their big announcement, two new desserts, along with new branding and two new stores in Melbourne's Chadstone shopping centre and their first international store, a flagship Shanghai store opening in December.
We had a chat with the Black Star Pastry team on the new dessert creations, going international and their new branding. 
Jo -
It's a very exciting time for the Black Star Pastry brand. A new brand, two new stores and two new cakes. Congratulations. Talk us through the new brand and the development process behind it all.
We engaged creative agency, Studio Ongarato, to produce the brand identity, signage and packaging for the new Black Star Pastry. Studio Ongarato have maintained a long-standing relationship with Black Star Pastry's Creative Director, Louis Li; this is the fourth project the studio has delivered for Louis, alongside ongoing works for Jackalope hotels and art exhibition, Rain Room.
To support Black Star Pastry's international expansion, the brief was to develop a holistic brand identity and distinctive cross-cultural experience to attract a new audience. The brand identity takes on a global perspective, drawing upon various cultural influences from the craft and history of European baking to cult Japanese streetwear.
The rebrand was a true collaboration between Louis Li, Studio Ongarato and a renowned Japanese Illustrator, Noritake, in tandem with the packaging, signage, environmental design led by Studio Ongarato. With so many touchpoints for the brand, every piece needed to be considered for a holistic and distinctive experience.
The new brand aspires to elevate Black Star from a Sydney bakery with a strong following into an internationally recognisable brand with a cult following.
Jo -
Japanese illustrator, Norikate was commissioned to develop the new branding. Tell us a little bit more on how all it came to life.
Noritake brings the brand to life through a series of iconic characters and illustrations. Noritake's works express an ever-present childlike innocence, which is evident in the three main characters developed for Black Star Pastry: Star (a boy), Black (a hedgehog) and Dough (a French bulldog).
Known for his style of simplicity, Noritake works mainly in monochrome, but distilled in the graphics are the raw emotions and fleeting moments that we often don't stop to take in. The actions and faces of Noritake's characters speak to feelings that are universal; he has real cross-cultural relevance. Further, they express an ever-present childlike innocence – as the cake does.
Jo -
Where can we expect to see the new characters?
Noritake's illustrations have created a unique cross-cultural identity with infinite possibilities. Star, Black and Dough are applied across in-venue signage, packaging, signage and architectural design and apparel – under a spin-off fashion label, BLK STR. Each of the three characters also has its own Instagram accounts.
Jo -
Two new cakes have been developed alongside the new brand launch. Where did the inspiration for Black Sesame Zen Cake and the Mango Yuzu Cake come from?
Each cake is an original creation, designed with a storytelling aspect. While some might pay respect to a classic recipe (we're not the first people to make a cheesecake), we often explore cross-cultural possibilities and flavour profiles to come up with something unique.
The Mango Yuzu cake is a seasonal special that's only available during the warmer months when mango is in season. The inspiration was to create the perfect summer cake; it bursts with seven layers of tropical flavour, combining refreshing yuzu with creamy coconut, the sweetness of fresh mango, and the fun mouthfeel of sago.
The Black Sesame Zen cake is also one for the times. It's inspired by a zen Japanese rock garden that is raked and dotted with almond and black sesame macaron 'rocks'. It's quite meditative and has that storytelling nature that runs through much of our cake range.
Jo -
Talk us through the development process when it comes to designing new cakes for Black Star Pastry? How long did it take from the inspiration stage to knowing you'd developed the perfect new cakes? Many trials and errors?
The new cakes have been nearly three years in development and have undergone dozens of iterations during that time. Black Star Pastry's Executive Chef, Arnaud Voudounou, is the driving force behind cake development, but he has an incredibly talented and creative team contributing to conceptualising and developing new cakes.
Jo -
You're just about to open your first international store in Shanghai. It's a huge December for Black Star Pastry. Any other stores in the works for 2022?
Nothing is confirmed at this stage, but we'd like to open another Melbourne and Sydney store in the next year or so. We can also expect to see additional stores open in Shanghai.
Read More From En Route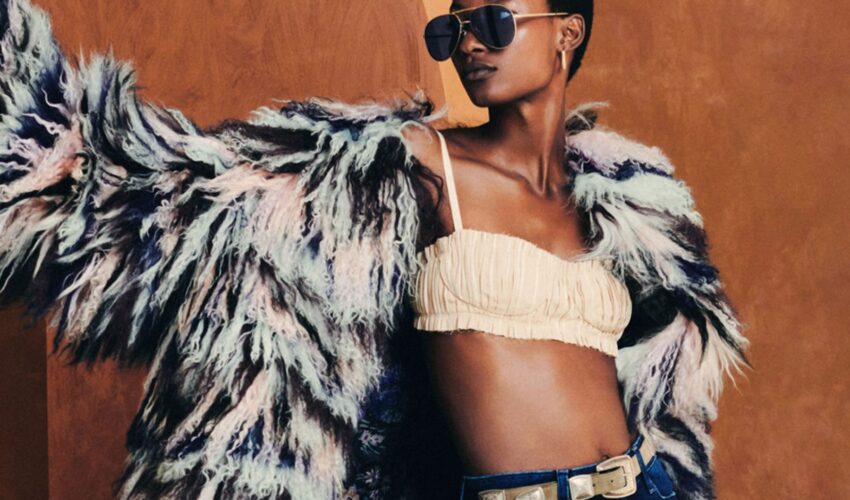 Beauty , Self , Style
06/23
come En-Route with us
Sign-up for our newsletter.
By clicking "submit", you agree to receive emails from En-Route and accept our privacy and cookie policy.