Culture
Two Chefs Take Us On A Immersive Dining Experience
inspired by the elements of earth - fire, air and water
08/22
Share this:
Filed under Culture
Written by Jo Hombsch
It's not often you make a restaurant reservation that leaves you guessing. Sure Federico Zanellato and Karl Firia's new restaurant, ELE is in the old Momofuku space at The Star, it has, however, completely been transformed into a moving sensory dining experience inspired by the elements of the earth – fire, air and water. 
I dine out a lot, I know what to expect. Walking in I know I'll be greeted by a friendly maître d' who assigns me to my table, puts a menu in front of me and then proceeds to ask if I would like still or sparkling water (I'm a sparkling sort of girl). 
Sure, ELE starts off like every other restaurant, we're seated at what feels like a luxe high-end bar. Our cocktails arrive (we've opted for the wine pairing, which includes a cocktail), followed by some seriously good-looking snacks. 
It's from here that ELE takes into its own, an "Experience where you move around the whole restaurant while you eat, discovering new dishes, sounds and sights each time you sit down." Zanellato adds that they wanted to "Make sure the customer could get a taste of the whole venue through different dining experiences."
As for the food, the menu changes seasonally, highlighting "All the beautiful produce that this country has to offer." One dish that deserves a special mention is the poached glazed Marron tail on 'french toast' in the most delicious butter foam sauce. It's by far one of the most ridiculously good-tasting dishes I have had in some time (insert drool emoji here). 
From the dining room, you're then taken to the chef's table, where it's basically a front row seat to all the action in the kitchen (my favourite style of dining). With three separate dining spaces, all separated by curtains, projectures and art installations that leave you guessing till you walk into the next. It's an immersive dining experience and a really exciting way to showcase the food. Read on as we chat with ELE's Co-Executive Chef Federico Zanellato.
ELE is a moving immerse dining experience, delivering a feast of all senses. Talk us through what diners can expect?
"Diners will be welcomed at the bar area where they will start their dining experience at ELE. They will then be moved around the venue where we have set up different dining experiences with visual moving art projected across the walls of the main dining area, followed by the chef's table, where guests can interact and chat with the chefs as the work and prepare the dishes from the open kitchen."
It's a very exciting chapter for the two of you. Is an interactive dining experience something you've had on the cards for some time? 
"It really was something that happened quite naturally. Moving into the Momofuku space, we knew we wanted to create something different and there was an opportunity to maximize the space, and make sure the customer could get a taste of the whole venue through different dining experiences."
The menu celebrates seasonal Australian producers. Can you share any dishes that might thrill diners? Or any cool menu ideas that might excite diners? 
We are highlighting all the beautiful produce that this country has to offer. We are collaborating with local Australian farmers, fishermen and different growers to bring to the table the best produce available. Our Pearl and potato dish is a clear example of our menu concept; we use potato, a very humble ingredient, from a biodynamic farm in the Southern Highlands and match it with Pearl meat from WA , one of the most luxurious seafood items available and very limited in supply. To finish everything we then dress it with sesame oil lime ginger and white soy.
Are you bringing any dishes or ideas to ELE that you're both known for?
"The dishes Karl and I have created together are all unique and developed specifically for, however. What we carry through to each of ur venues is our passion, knowledge and experiences that we have accumulated over the years wanting to deliver our food at highest standard possible for our diners."
Rapid 5 with Federico Zanellato
You're cooking at home. What are 3 key ingredients always on hand? Anchovies, extra virgin olive oil , parmigiano
Kitchen tools you can't live without. Japanese mandolins
Must have condiments that are always stocked in your fridge? Nduja
Where are you eating on your days off? Rockpool, Felix, Arthur, Bistro 916
Go-to late-night snack? Sorry no more late-night snack for me –  I do intermittent fasting!
Read More From En Route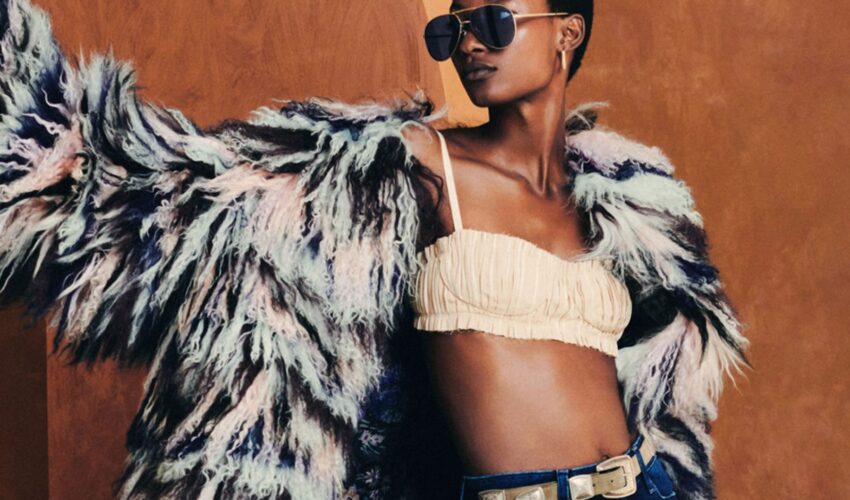 Beauty , Self , Style
06/23
come En-Route with us
Sign-up for our newsletter.
By clicking "submit", you agree to receive emails from En-Route and accept our privacy and cookie policy.