Culture
Get Your European Dessert Fix
At these Sydney restaurants
10/20
Share this:
Filed under Culture
Written by Jo Hombsch
When travelling through Europe, for me, hunting down and tasting the best desserts each city has on offer is a must! Whether that be strolling with a crepe in hand through Paris' Luxembourg Gardens, a late-night tiramisu in Italy, enjoying Spanish Buñuelos in the back streets of Barcelona or hiring an electric scooter to find the best Portuguese Tarts on offer. It's adventures like these that I look back on which make my holiday a treat.
Whilst we may not be able to travel to Europe at the moment, I instead, went on a hunt to find all of our favourite European desserts right here in Sydney. We spoke to a few Italian, Spanish and French restaurants to find out which desserts they have on offer and what makes theirs so good. 
Enjoy. 
Chocolate Eclair 
At the end of last year, top pastry chef Yves Scherrer opened up Madame & Yves, a French patisserie in Clovelly. Having trained under some of France's most respected pastry chefs, you know your in for a treat when eating one of Yves' eclairs. 
Yves mentioned to us, "A good eclair is simple and difficult at the same time. It requires the freshest choux pastry, a good quality product and a great chocolate. Fresh is the essence of the best eclair – freshly baked, freshly made and eaten as soon as possible."
Tiramisu 
Finishing off your meal at
Totti's
with a Tiramisu is a given. The much-loved Italian dessert has become a signature dish of theirs (alongside their wood fired bread aka Sydney's most famous bread). 
We asked
Totti's
 Executive Chef
Mike Eggert
exactly what the secret is, he mentioned the best Tiramisu needs "Bitter chocolate to balance out the sweet cream," also mentioning "For me, it's better with a touch of crunch and bite to go with pillowy soft layers."
Spanish Bunuelos
Spanish Buñuelos or as most of us know them as, fried doughnut balls, are sweet crispy treats you'll find in every tapas whilst wandering through the cobblestone streets of each Spanish city. 
Balcon By Tapavino is known for their Spanish dishes in the heart of the city, serving Spanish Buñuelos on their menu, the team tells me they're "Light, fluffy and super delicious and the secret is using cream cheese in the dough mix."
CRêPES 
Finding a crêpe in Paris isn't difficult, wandering the streets late one evening with a crêpe is very quintessentially Parisian. This handheld dessert melts in your mouth and is filled with warm gooey chocolate with your choice of toppings. 
We asked Love Crepe, in Drummoyne what their secrets are, mentioning they use "Traditions straight from Europe," whilst also using "High-quality flour sourced from Europe which is the quality flour for use in crêpes." Love Crepe continues to mention, "We also use Free Range eggs sourced locally. The inclusion of high-quality ingredients mixed with a passion for good desserts is what makes a good crepe."
Paris BRest
Another Parisian dessert is the Paris-Brest. Gavroche Chippendale mentioned "It is a traditional French pastry named after an old bicycle race between Paris and the city of Brest in Brittany." Created in 1910, its circular shape is meant to represent the wheel of a bicycle.
"A Paris-Brest is essentially a choux puff ring filled with a mousseline cream flavoured with hazelnut praline. A bite of this rich, hazelnut-laced wheel became popular with riders on the original Paris-Brest route, in part because of its energising, high calorific value and of course because it's delicious. Paris-Brest pairs well with Champagne or sweet white wine."
Other than a Paris Brest the team at Gavroche Chippendale made mention that, "Nothing says that you're dining in France more than having fromage after your meal!"
Basque CheeseCake
A basque cheesecake is said to have originated from Basque Country in Northern Spain. Unlike its sister cheesecake in America, Basque Cheesecakes are often called "burnt" cheesecakes, as they like to get burnt! 
The team over at Bodega Tapas, mentioned for their Woodfired Basque Cheesecake it's all about a "Dark exterior and a moist texture," whilst letting us know that they use a "Goats cheese for a more savoury profile." Yum!
Read More From En Route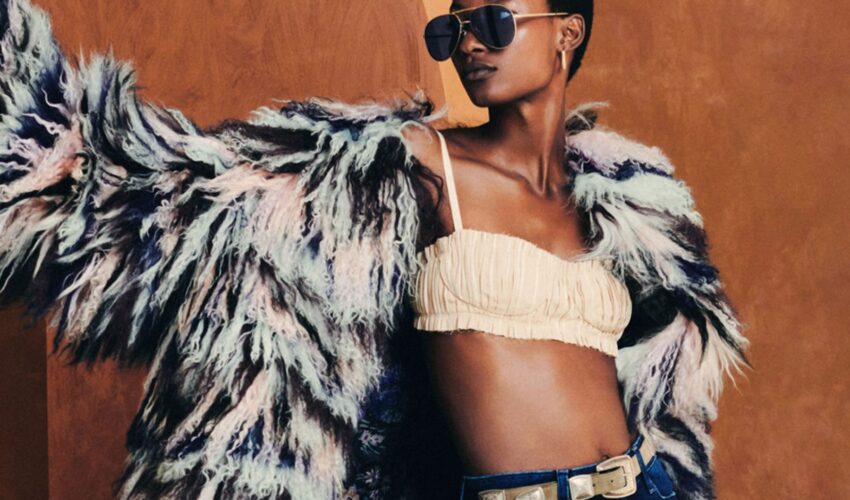 Beauty , Self , Style
06/23
come En-Route with us
Sign-up for our newsletter.
By clicking "submit", you agree to receive emails from En-Route and accept our privacy and cookie policy.