Culture
Just In! Be In The Know Fridays
A weekly round up of fashion, lifestyle and beauty news to keep you in the know
09/23
Share this:
Filed under Culture
Written by Rebecca Beaton
FASHION
Tiffany & Co. has debuted he Tiffany Lock ROSÉ Edition, a new capsule collection inspired by House ambassador and global superstar ROSÉ. The exclusive designs pay homage to the singer's name and will be offered in four different styles with 18k rose gold and exceedingly rare pink sapphires. One of the rarest coloured gemstones found within the precious sapphire family, pink sapphires were specially chosen as they symbolize love and power.
by charlotte has launched their Spring/Summer 24' collection She is Love. The collection breathes life into the 12 signs of the zodiac with crystal-encrusted necklaces adorned with artworks by Australian Artist and long-time collaborator, Brigitte May. The pendants are inscribed with unique and uplifting "She Is…" mantras, inspiring the wearer to embrace self-love. The collection has been meticulously crafted by a certified member of the Responsible Jewellery Council, ensuring the utmost commitment to ethical and sustainable practices.
Shop here
This year, the Levi's brand has been celebrating the 150th anniversary of 501 jeans, one of the most enduring icons of style throughout the world. As part of the milestone celebrations, Levi's has partnered with global footwear brand Crocs, renowned for their distinctive designs and impossibly comfortable shoes. These two beloved brands have come together to merge casual comfort and quality design in their all-new Levi's x Crocs capsule collection.
Shop here
MAISON de SABRÉ have launched a new range of luxury luggage and travel accessories with The Travel Collection. Backed with the research of hundreds of thousands of miles transiting between cities, airports, executive lounges, aircrafts and hotels, The Travel Collection features innovative storage and luggage solutions. Each meticulously crafted from the world's most sustainable leather, a full-grain European leather that uses DriTan™ technology to extract natural moisture from raw hides and save up to 25 million litres of water per year, the range encompasses The Duffle, The Tech Pouch, The Beauty Pouch and The Jewellery Case.
Shop here
BEAUTY
Naked Tan has launched their new Face Tan Mist. Australian made, vegan friendly, cruelty free, SLS and Paraben free and has no nasties. It's super easy to use, just spray onto a clean fresh face once or twice a day for a natural fake tan, and it can also be used throughout the day as a refreshing spray over your makeup or to top up your face tan.
Shop here
Clarins Joli Rouge has launched, with all 32 shades and 3 finishes now available to purchase. A lipstick that offers skincare and make up in one, Clarins' Joil Rouge has been formulated to project lips against dehydration, leaving your lips moisturised and nourished within the first days of application.
Shop here
Jurlique has launched their UV Defence Daily Lotion SPF 50+! Your Daily Dose of Defence. This broad-spectrum sun defence lotion is your perfect partner, no matter what you have planned for the day ahead. Whether you're heading to work, going to school, exploring the city, or spending time in nature, the Jurlique UV lotion protects your skin from the sun's rays.
Shop here
LIFESTYLE
Kate Spade New York has launched its first-ever pet collection, infused with the brand's signature style and whimsy. This playful assortment includes collars, leashes, bandanas, beds, food bowls, and more. It features iconic designs like the black & white Art Dot, the Adventure Stripe, and the pink and red Racing Stripe. Plus, there are doggie bag holders, chew toys, and even a pet-friendly version of the iconic Sam Icon handbag, a nod to the brand's 1993 origins.
Shop here
Mandatory Spirit Co., has announced an exciting range of Australian made flavoured vodkas each in a compact one litre box. An addition to the impressive range by Mandatory Spirit Co, the flavoured vodka range follows suit by using the Bag-in-Box (BIB) packaging, reducing their carbon footprint by eight times compared to using glass bottles.
Shop here
Ampersand Projects have launched their Whisky & Soda Lime and Whisky & Dry Lime crafted from locally distilled Australian Whisky which is paired with either Soda or Dry Ginger with a hint of lime, which are gluten-free, low in sugar and calories. Each 330ml can packs a punch with 6% alcohol content, replicating the authenticity of a 'bar serve' experience right from the comfort of your own setting. For those seeking a bolder experience, Ampersand Projects offers 9% of each flavour in a convenient 250ml can.
Shop here
Read More From En Route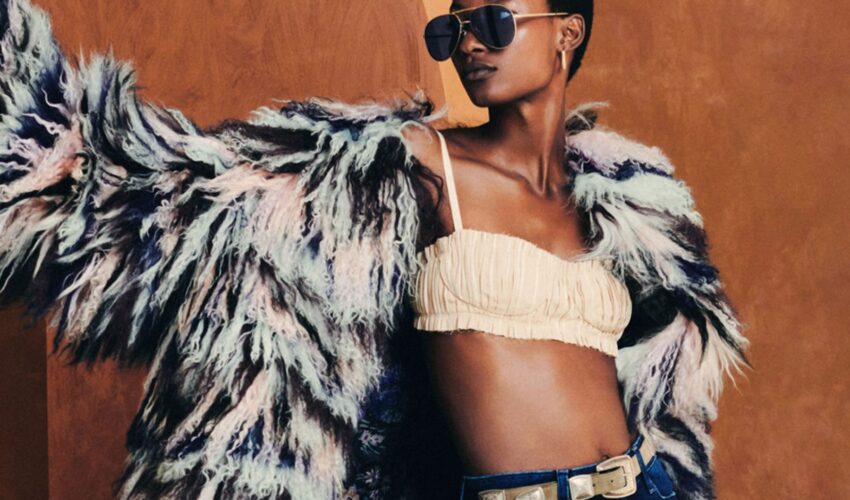 Beauty , Self , Style
06/23
come En-Route with us
Sign-up for our newsletter.
By clicking "submit", you agree to receive emails from En-Route and accept our privacy and cookie policy.