Culture
Just In! Be In The Know Fridays
A weekly round up of fashion, lifestyle and beauty news to keep you in the know
06/23
Share this:
Filed under Culture
Written by Rebecca Beaton
FASHION
Ralph Lauren has announced the global launch of their Polo Women's Intimates and Sleepwear Collection. Timeless by design, the collection blends comfort with effortless style, offering everyday pieces to be worn with confidence and ease.
Shop here
GANNI has partnered with Ester Manas, a size inclusivity pioneer in the fashion industry, to launch a new collection that celebrates femininity, confidence, and sustainability.The GANNI x Ester Manas collection consists of four dresses, four swimwear pieces, and two t-shirts, designed for women of all sizes and shapes.
Shop here
Lorna Jane has released an exquisite Country Club collection. This captivating collection draws inspiration from the timeless allure of country clubs, skillfully infusing vintage trends with a contemporary twist. Experience the essence of the "IT Girl" persona personified by Sophia Richie herself as you adorn these exceptional pieces.
Shop here
Atoir has announced its latest partnership with Rozalia Russian. Following the success of their previous collection, this new re-edition collection promises to take things to the next level. The range offers fashion-forward staples as well as a new take on some of the sold-out garments from the 2020 loungewear edit.
Shop here
BEAUTY
Garnier has launched its AHA + BHA Charcoal Anti-Blemish Serum to the Australian market. Powered by 4% [Niacinamide + AHA + BHA + Charcoal], this unique serum has been designed to help visibly reduce pimples, the appearance of marks and imperfections. In just four weeks, the serum is proven to reduce blemishes by 35%1, and leaves the skin feeling smoother immediately after just one use.
Shop here
Urban Jungle has launched two new products this week that you don't want to miss. Just in time to refresh your winter skin routine the G.O.A.T Face Serum and Sake bomb Gel Cleanser are the perfect hydrators for tired and dull skin.
Shop here
Jean Paul Gaultier has releases his latest fragrance duo SCANDAL Les Parfums. SCANDAL Le Parfum, for women, combines sensual notes of salted caramel, jasmine, and vanilla, and is encased in red laquer with the cap as a pair of legs – like the legs of a diva revelling in sensual addiction. One word: Addictive. SCANDAL Pour Homme Le Parfum, for men, combines mandarin, brown caramel, and Tonka bean, for an irressitable infactuation. Encased in a crown, its cap claims victory and directly arouses the senses. One word: Narcotic.
Shop here
This weekend Bondi Sands are partnering with the iconic Donut King to giveaway over 7,000 custom iced donuts and 'Face Glaze' skincare samples to bring some shine to the beach this winter. Happening at Bondi Beach from 10am until 4pm.
LIFESTYLE
Sydneysiders are about to get their best 'bite's' sleep ever with a world-first, seven course "Sleepgustation" menu. Located at the Emma Sleep Hotel's rooftop bar, diners will be treated to dishes expertly crafted by global sleep scientists and formulated with ingredients that are scientifically proven to improve your sleep while you eat. The shared degustation has been created with sleep-inducing foods including serotonin stimulating potatoes served as fluffy pillow clouds, melatonin producing healthy-fat fish, and tryptophan and fibre packed legumes.
Book here
Liquor Loot has released Glenfarclas's new 50-year-old single-malt Scotch whisky. Drawn from the deep reserves of Scotland's revered Glenfarclas Distillery, this whisky is a masterpiece of craftsmanship, with only a single bottle earmarked for our company out of a global release of just 836 bottles.
Shop here
The Sierra Antiguo range has launched in Australia, bringing ultra premium 100% Agave Tequila that's inspiring and indulgent. Made from blue weber agaves, the pure and fruity taste of Sierra Antiguo makes it the perfect mix for Margaritas, the most famous tequila cocktail.
Shop here
Read More From En Route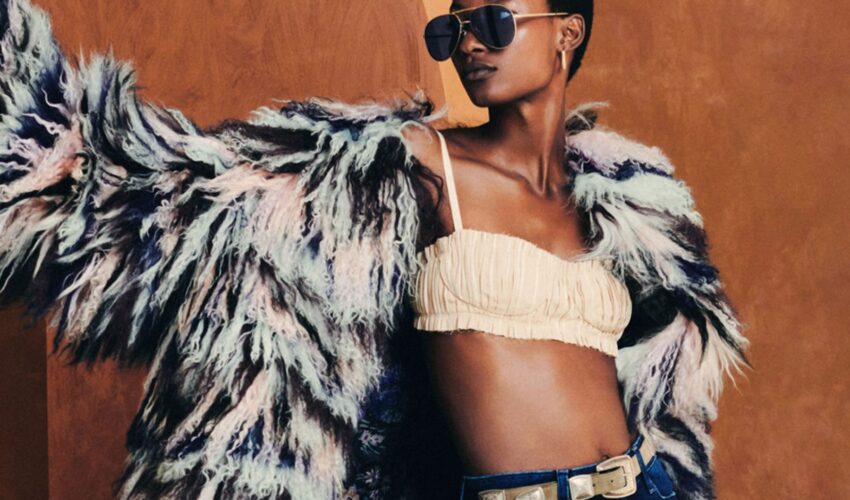 Beauty , Self , Style
06/23
come En-Route with us
Sign-up for our newsletter.
By clicking "submit", you agree to receive emails from En-Route and accept our privacy and cookie policy.