Sex
Explore The Latest 2023 Sex Trends: Insights and Predictions
"people are now looking for a holistic experience rather than quick satisfaction"
01/23
Share this:
Filed under Sex
Written by Vira Anekboonyapirom
Are you ready for the future of sex? Strap yourself up, because according to Lovehoney's global study, 2023 is bringing some wild and wacky trends to the bedroom (or wherever else you prefer to get down and dirty). From virtual reality trysts to AI-powered partners, the future of sex is looking like a wild ride. So put on your VR headset, grab your favourite remote-controlled sex toy, and get ready to explore the steamy side of technology.
But don't worry, we haven't forgotten about the good old-fashioned ways to get off either – self-pleasure and kink are also set to make a big splash in the coming year. So whether you're a tech-savvy lover or a more traditional sensualist, 2023 has something in store for all of us.
1. Sexual Mindfulness
People are seeking balance and mindfulness in all aspects of their lives, including their sex lives thanks to today's fast-paced world. The constant overstimulation from technology and social media has left many feeling stressed and overstimulated hence sexual mindfulness is becoming increasingly popular, with a focus on the journey rather than the destination.
We'll see less emphasis on casual dating and performance-centric sex, and more emphasis on self-focused interactions and truly being present in the moment during sexual encounters with a partner. This includes a focus on our own body and our partner, without any pressure to perform or climax. As people seek to slow down and prioritise quality over quantity, this trend is likely to continue to gain momentum in the coming years.
"Sex and intimacy is about so much more than an orgasm and we have noticed that after the first wave of post-pandemic "make up for lost time" sex, people are now looking for a holistic experience rather than quick satisfaction." –Womanizer sex and relationship expert Christine Rafe
2. Open Intimacy
It's about time!  The world is finally catching up and embracing the previously taboo topics of menstruation, sex, and female sexuality. We owe this shift to the fierce women leaders and members of the LGBTQI+ community who are speaking up against the unfair stigmatisation of these topics. Thanks to social media and the vast amount of information now available, people are taking control of their own narratives and approaching intimate topics with confidence and curiosity, especially our younger "woke" generation.
According to a recent global survey, the internet (39%) and trying it out (41%) are the top ways for young people aged 18-24 to learn about masturbation. But for those aged 35 and older, the majority (53%) only learned about self-love by trying it out, while talking to friends and family came in second (26%).
There's no doubt Gen Z is leading the way and turning to platforms like TikTok for information and education. This open attitude towards intimacy will lead to better communication about our needs and desires, ultimately resulting in better relationships and more sexual happiness.
3. Smart Tech & Metaverse
Ready to take your sex life to the next level? Well, you're in luck because the future of sex is looking smarter and sexier than ever before! With the latest advancements in technology, sex toys are getting smarter and more connected. Lovehoney's global survey shows that a whopping 60% of people are open to using a sex toy that can be controlled via an app, with 79% of responders willing to "spice things up in the bedroom."
Sex Robots? If you're curious enough to try it out, you're not alone! 36% of people would have sex with a sex robot. But don't worry, if you're not quite ready for that level of technology, there are plenty of other options to choose from. Augmented Reality (AR), Mixed Reality, Virtual Reality, and Artificial Intelligence are all changing the way we shop online and experience sex toys. With AR, customers can now try on glasses, digitally place furniture in their flat or try on clothes virtually. With sex toys, customers can now get an idea of size and shape from the comfort of their own homes.
Lovense
Edge 2 App Controlled Prostate Massager
$224.95
We-Vibe
Date Night Special Edition App Controlled Couples Kit
$289.00
Lelo
Ida Wave App Controlled Dual Stimulation Vibrator
$279.95
4. Intentional Dating & Sexual FantasIES
Tired of the same old casual dating scene? Get excited, because the dating world is about to get a whole lot steamier. Studies have shown that singles are ready for some "slow love," prioritising emotional connections and meaningful conversations before diving into the physical stuff.
38% of women and a whopping 46% of men are diving into the topic of sexual desires and fantasies within the first three months of dating. Surprise, surprise, the most common fantasies are quite different for men and women. For men, it's all about "having sex with someone that isn't my partner", "oral sex", and "sex with a stranger". But for women, it's all about the romance, passion, and meaning behind the act. They fantasise about romantic sex, passionate or meaningful sex and being intimate in a public space.
Nothing new here because humans have had these fantasies for centuries. The difference now is that people are talking about them openly and acting upon them! And there's no better place to do that than on new dating platforms and apps such as the sex-positive dating app Feeld, where it's easy to communicate your sexual preferences and interests from the get-go. Will we be saying bye to the immediate cancel culture? All we know is the future of dating is looking more intimate than ever before.
5. Re-exploring Anal play
Right, I think it's high time we talk about the elephant in the room, or should I say, the elephant in the back door. We've come a long way in terms of talking openly about sex and breaking down taboos, but there's one body part that is still shrouded in shame and negativity – your butt.
Let's talk about men for a moment, because there's a little-known erogenous zone that is often overlooked – the prostate. It's located inside the anus and when properly massaged, it can provide some of the most mind-blowing pleasure a man can experience alone or with a partner. But here's the thing, a global study revealed that four out of five men have never even heard of the prostate as an erogenous zone. And out of the men who have heard of it, 34% of them haven't tried to stimulate it yet. But don't worry, 35% of men have tried anal sex and they love it! However, 67% of men who answered "yes" said they only give anal sex but don't receive it.
"Men should take their time, relax, breathe, use a generous amount of lube, and be curious about what they find pleasurable. A prostate massager or an anal vibrator can add that extra stimulation" – Lovehoney sex coach Cam Fraser. 
Read More From En Route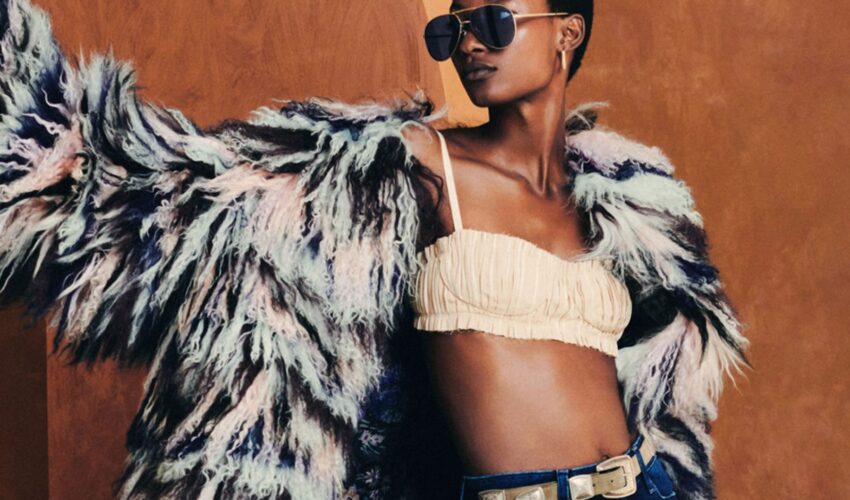 Beauty , Self , Style
06/23
come En-Route with us
Sign-up for our newsletter.
By clicking "submit", you agree to receive emails from En-Route and accept our privacy and cookie policy.