Sex
Unlock Your Pleasure: A Beginner's Guide to Sex Toys & Everything You Need to Know
Lovehoney ambassador and Sex Therapist, Christine Rafe tells all
02/23
Share this:
Filed under Self
Written by Vira Anekboonyapirom
New to the world of sex toys? If the first thing you think of is the rabbit – then here's a little refresher because these little playthings have come a long way since their inception. From the days of questionable materials and dodgy designs, today's toys are sleek, safe, and designed to enhance pleasure in a variety of ways.
If you're a beginner, we get it, it can be an overwhelming task when scrolling to figure out which sex toy is right for you.  From clitoral suction gadgets to fleshlights and magic bullets, the options are endless and it's easy to feel lost and unsure of where to begin. Whether you're single or in a relationship, curious or seasoned, read on as we explore the world of sex toys with Lovehoney ambassador and Sex Therapist, Christine Rafe. 
BEGINNERS Here's WHAT TO LOOK OUT FOR
If you're completely new to sex toys and pleasure products, there are a few things to consider/know:
Make sure the toy(s) are made from body-safe nonporous materials

such as silicone, borosilicate glass, ABS plastic, Lucite, and some metals like gold, silver and/or stainless steel. This is important to avoid potentially harmful chemicals and allergens, as well as to make toy cleaning easier. If you're browsing through a store and just not sure, just ask the staff.
If you have had solo or partnered genital/sexual play previously,

consider the types of touch and stimulation you enjoy

, including locations, pressure, movement etc. This can guide you to the first toy that aligns with what you know about your unique pleasure anatomy. For example, if you know that external clitoral touch feels great for you, an external clitoral suction toy such as the

Womanizer Starlet

, or a clitoral vibe like the

We-Vibe Touch X

could be good options.
Consider purchasing a sex toy as

an investment in your sexual expression

. Good quality toys that are cared for can last years and years.

Check out the reviews

of toys that you think could be good for you, so you can hear from real people about their experience with the toy.
Get a water-based lubricant for any toy, as toys are not self-lubricating and oil or silicone-based lubricants can degrade the material and make the toys more difficult to clean.
SEX TOYS 101
Vibrators
Vibrators are the most varied of the sex toy categories, and a vibrator is used to refer to most sex toys that are battery or electronically-operated. Vibrators can include everything from vibrating dildos, rabbits, air-suction clitoral toys, finger (thimble-like) vibrators, and every vibrating toy in between.
Vibrators are a great all-around toy to provide anything from rumbly vibrations to intense stimulation with patterns.
Dildos
Dildos are shaped and/or designed for penetrative play, and some will look like and feel like a penis, while others may be glass, colourful, and with or without vibrating or other movements. Dildos are great for anyone who is interested in penetrative stimulation during solo or partnered play. For some people who experience painful penetration (Vaginismus), using a dildo (with the support of a Sex Therapist or Pelvic Floor Physiotherapist) can be an important part of a treatment plan.
Cock Rings
A cock ring is a toy designed for a penis that goes around the shaft of the penis (and sometimes testicles too) and usually sits at the base of the shaft. Vibrating cock rings are great for penetrative play with a partner as both the penis and penetrated partner will feel this. Some cock rings are plain stretchy silicone and can encourage blood retention in the penis, allowing for longer, stronger erections.
Cock rings are great for penis owners who like stimulation or tension around the shaft of the penis, those who may experience difficulty in maintaining erections, as well as couples who want some dual-vibration action.
Strokers and Male Masturbators
A stroker/male masturbator allows a penis owner a variation to their own hand in solo and partnered genital play, and they come in so many different styles and can include toys that are designed to mimic oral, vaginal or anal sex, as well as various ridging patterns to increase stimulation of the penis. Some toys will include vibration or suction technology, such as the Arcwave Pow.
Male masturbators are great for solo penis pleasure if you're wanting something different than your hand, and can be used with/ by a partner during mutual masturbation or other foreplay activities. These can also be useful toys in tandem with a specific program to support increasing ejaculation timeframes (for those who are experiencing early ejaculation).
Butt Plugs
Butt plugs are great for anyone interested in exploring anal play, and they come in many different sizes, some which vibrate and others that don't. Butt plugs can be used by anyone, regardless of gender, and those with a prostate can find a cluster of nerve endings (meaning extra pleasure) about 5cm into the anal canal. If exploring anal play, make sure you use water-based lubricant (as the anus is not self-lubricating) and use a toy with a flared base so you don't have any trouble removing them.
Anal Beads
Anal beads are best suited to anal play but are different from butt plugs namely due to their shape. Anal beads can come in different shapes, sizes, and materials, however, are usually either beads or a long toy with bead-like ridges that have either a flared base or loop to hold at the end, so they don't get stuck inside the anal canal. The idea is that you can work your way up to inserting more and larger anal beads, based on whatever feels most pleasurable to you.
Love Eggs
Love Eggs were originally developed to support pelvic strengthening for those with a vagina (which can support bladder/ bowel control, internal sensitivity, and orgasm frequency and intensity). Now there are vibrating, app-controlled, and gamified love eggs such as the Elvie App Controlled Pelvic Floor Trainer, so there are various different types of Love Eggs for different interests and uses.
Strap Ons
Strap-ons can be used by all people and couples, regardless of their genitals, and there are different types of strap-ons based on your specific interest, genitals or needs. They are great for people who want to explore being the penetrative partner, as well as men exploring anal penetration within the context of a heterosexual relationship (this is known as Pegging). Strap-on harnesses allow for different dildos to be secured in place, or dual penetration strap-ons which work by one partner inserting one arm of the toy (such as a g-spot wand) and then controlling penetration with a dildo into their partner (the Desire Luxury Rechargeable Strapless Strap-On Dildo Vibrator is an example of this).
HYGIENE
Toys are easier to clean and maintain than most people would think. Toy cleaner is great to have as you build out your pleasure-product collection, however, if you don't currently have a specific toy cleaner, use a mild antibacterial soap and warm water with a washcloth to wipe the whole surface (with special attention around any ridges or grooves, is perfect. Make sure you are not submerging a toy in water that is not water-proof, so better to go with a warm soapy washcloth. Once you've washed, fully dry the toy (so it doesn't get mouldy), then store them in a satin or silk bag, or alternatively the bag or box that would have come with toys from reputable brands.
You may also want to give the toy a rinse before use, particularly if there's a chance the toy has come into contact with lint or dust (which is very likely if you're throwing the toy in a drawer without putting it in a bag.)
SAFE PRACTICE
Make sure you are not submerging any toys

that do not explicitly say they are waterproof (water resistant is not suitable for baths, hot tubs or pools).
Always read the specific toy's manual and safety instructions before use, so you know what is possible with the toy you've purchased.
Always wash any toys or products and pat dry if they are being used on different people within one sexual experience, and between any anal and vaginal play (moving from anal penetration to vaginal penetration can increase risk of vaginal infection). An alternative to this would be to use a condom on toys if you are sharing them and don't want to have to wash in the middle of a sexual experience.
If you are wanting to incorporate toys in partnered play, it's really essential to get consent from anyone involved, and discuss any boundaries around how you may or may not use the specific toy (for example someone may be keen to use the toy on you, but not have it used on them). Respect any partner's no.
This isn't really 'safety' per se, but

I always recommend starting on the lowest setting for any vibrating/suction/moving toy

. This just means you can get a feel for what your body wants/needs, and you can work your way up through the settings as feels good for you.
CHRISTINE'S Recommendations For COUPLES
We-Vibe Sync 2 is great for partnered play but can also be used solo. The toy is designed with vulva-vagina pleasure anatomy in mind, targeting both the external clitoris (the clitoral glans and hood) and the internal clitoris (also known as the g-spot). Based on the research as well as what I observe in practice, stimulation of the external clitoris is essential for many to orgasm during penetrative play, so these toys offer clitoral stimulation without using hands, and if worn during penetrative sex, the g-spot vibrating stimulator offers vibrations both the vulva-owner and penetrating partner.
I would also say that a clitoral suction vibrator, although designed and great for solo pleasure, can be a great addition in partnered play during non-penetrative and penetrative play (in certain positions). Something like the Womanizer Starlet 2 is compact and ergonomic so can be held easily in place by either partner.
If you're looking for partnered play potentially at a distance, the We-Vibe Moxie is a wearable panty vibrator that can be controlled via the We-Vibe App, so is great for cheeky couple play whether together or separate, at home, or out and about.
Womanizer
Starlet Rechargeable Clitoral Stimulator
$119.95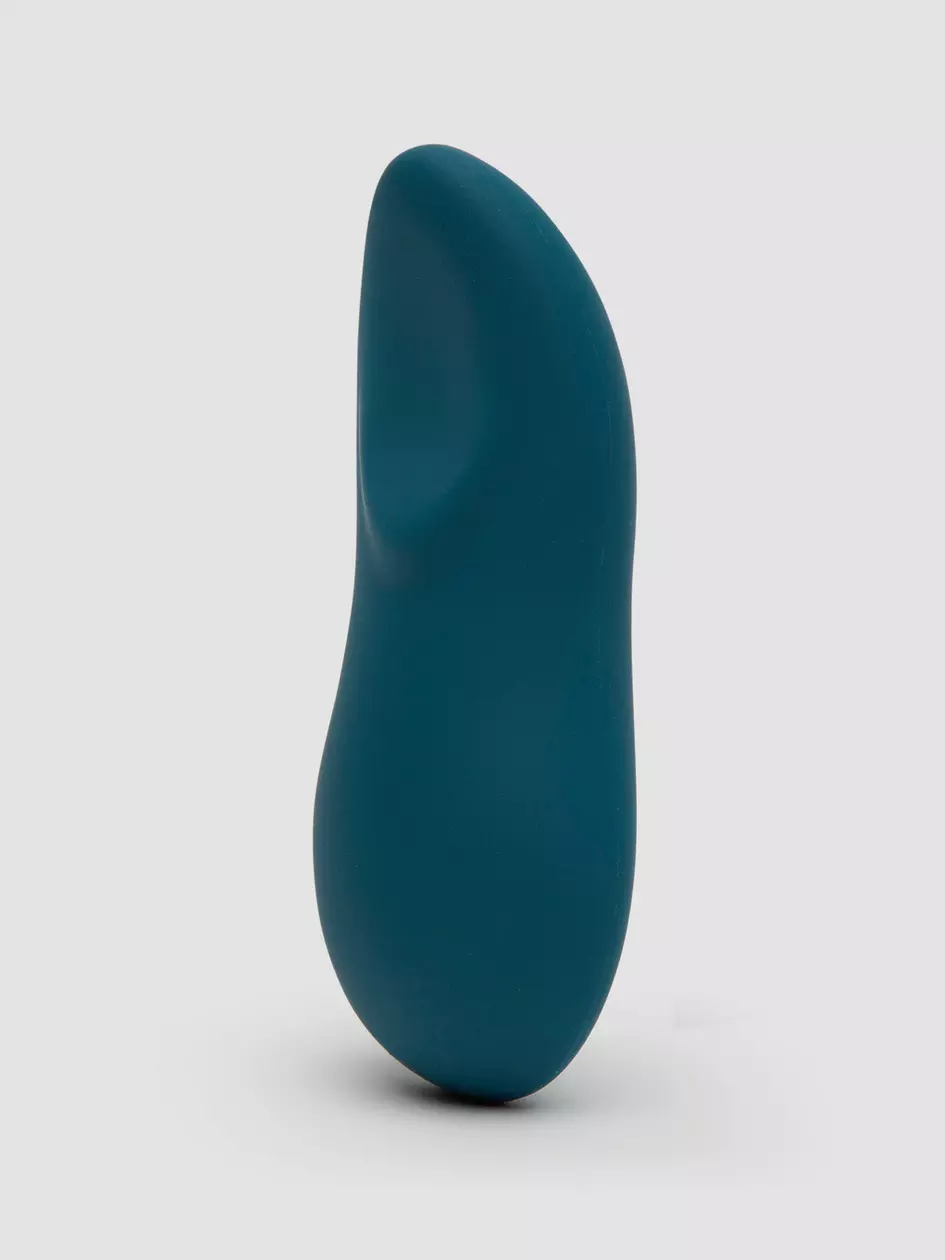 We-Vibe
Touch X Rechargeable Clitoral Vibrator
$149.00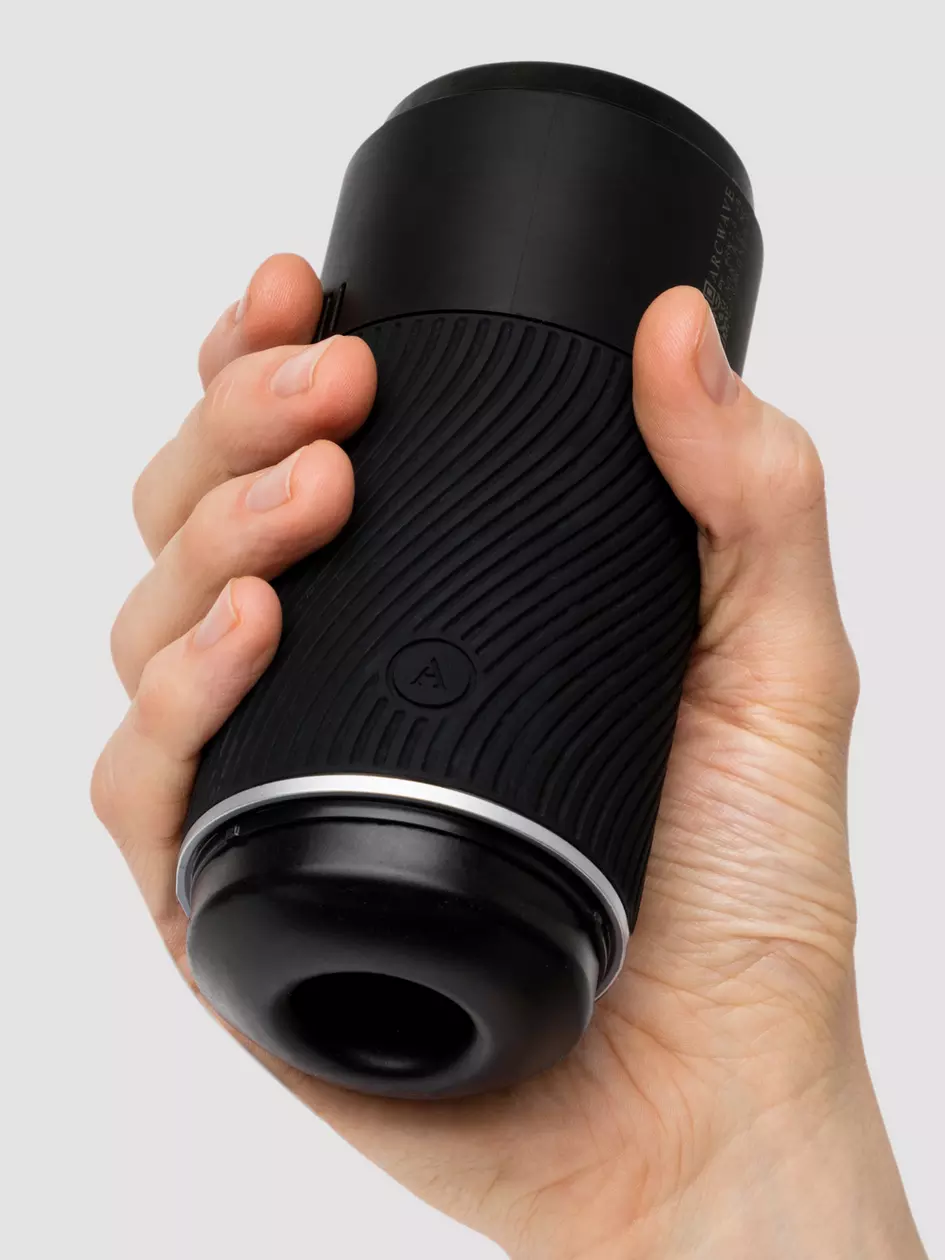 Arcwave
Pow Silicone Dual-Entrance Suction Control Male Masturbator
$114.95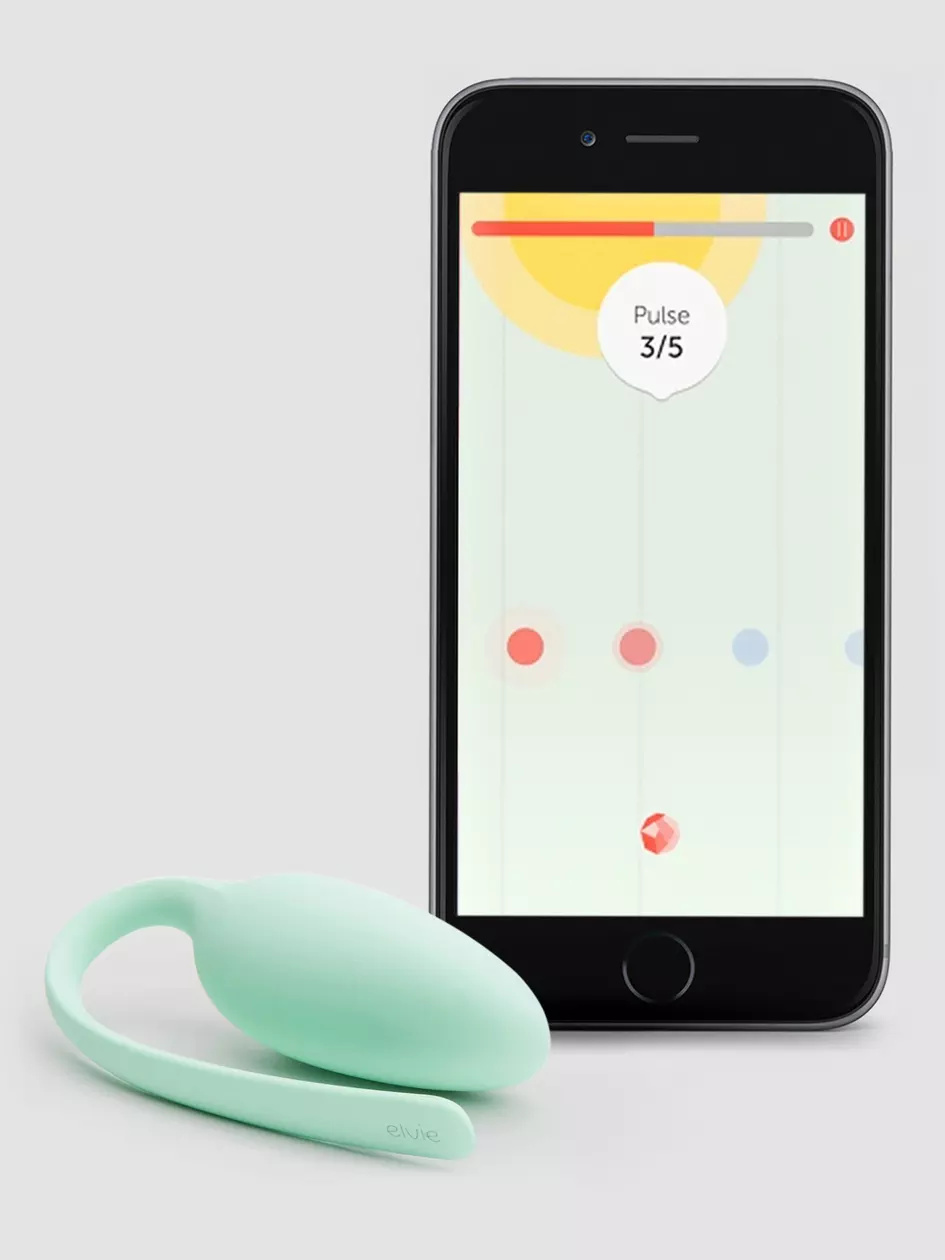 Elvie
App Controlled Pelvic Floor Trainer
$349.95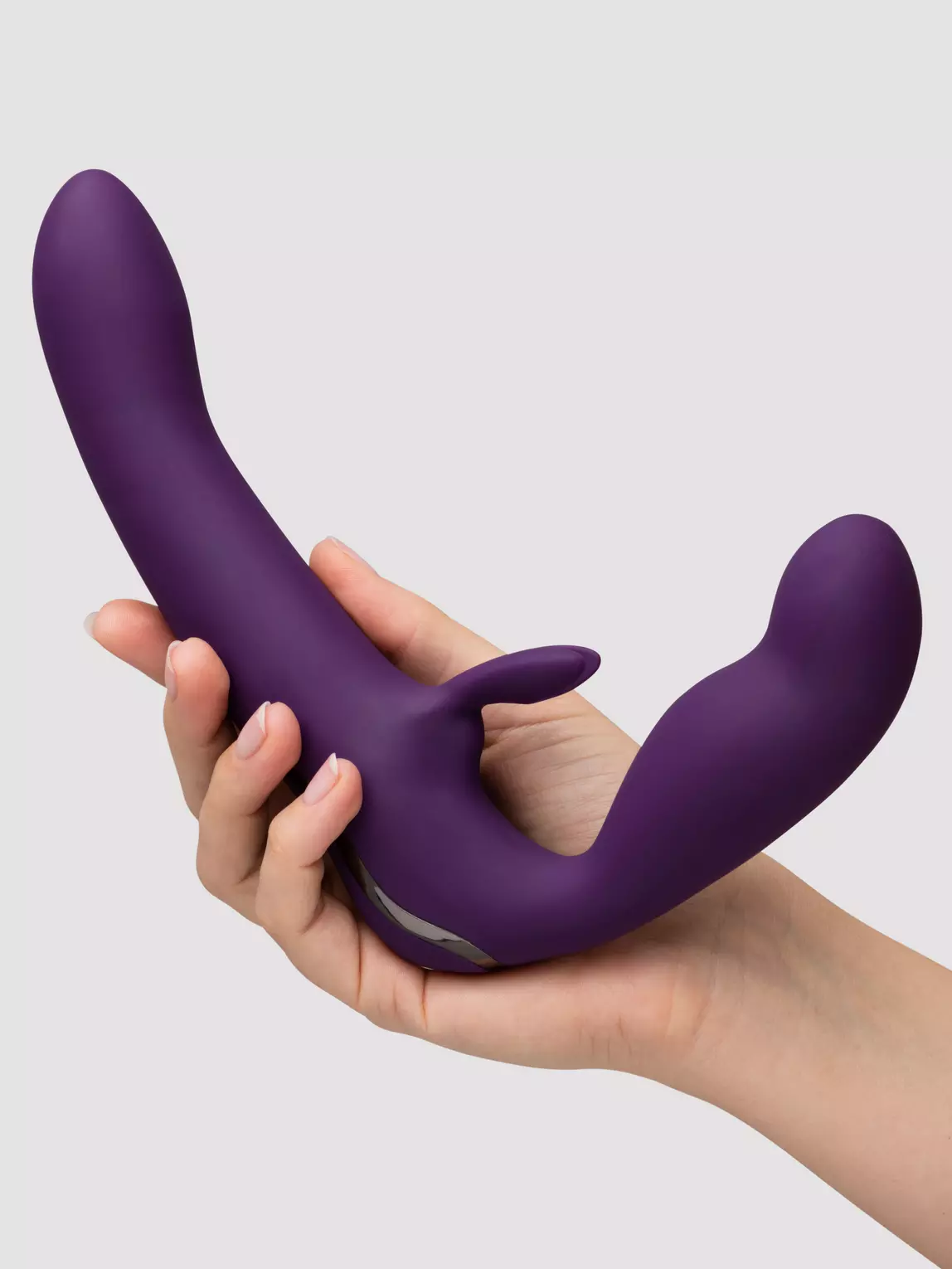 Desire
Luxury Rechargeable Strapless Strap-On Dildo Vibrator
$139.95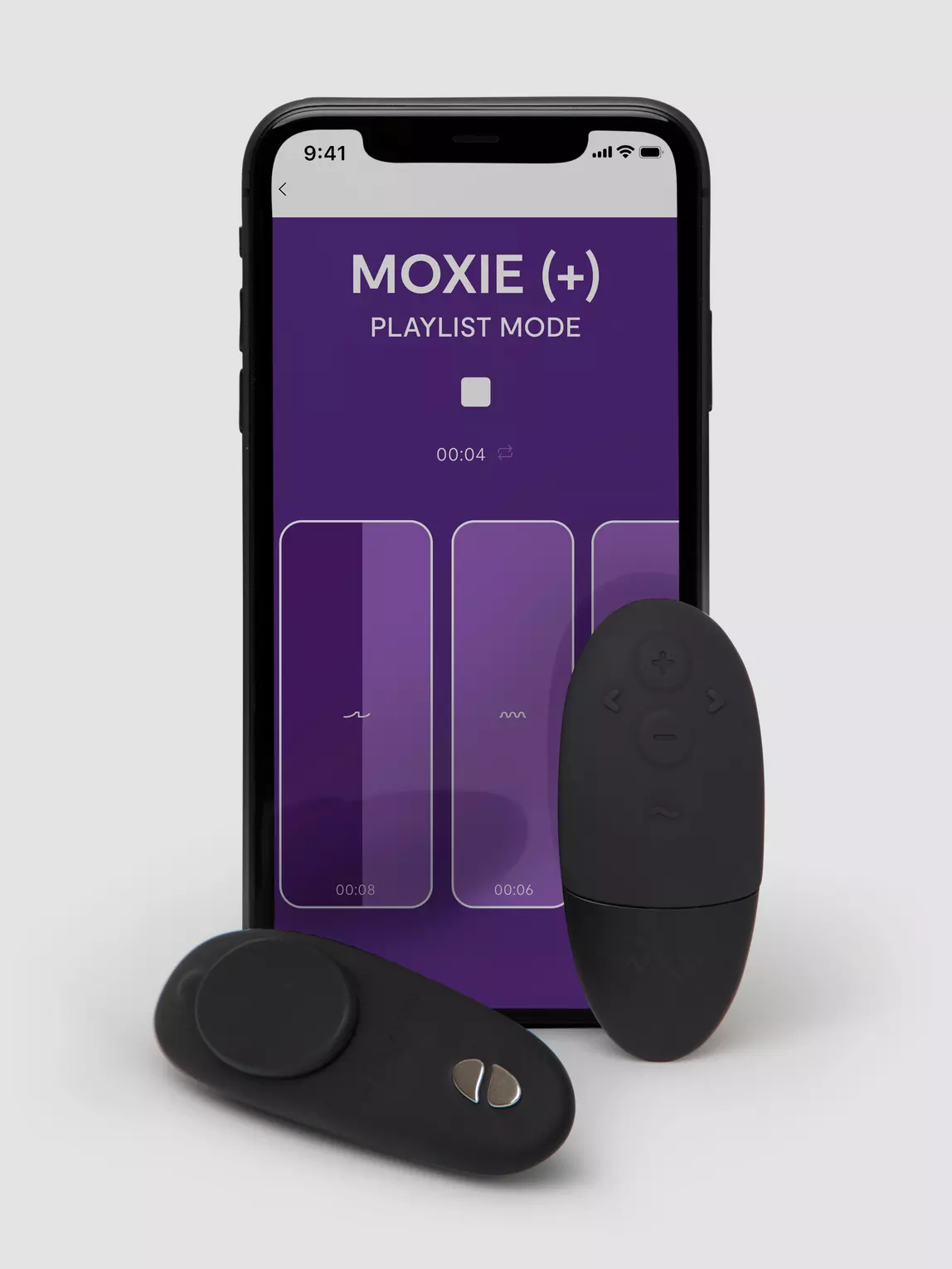 We-Vibe
Moxie + App and Remote Controlled Wearable Clitoral Knicker Vibrator
$220.00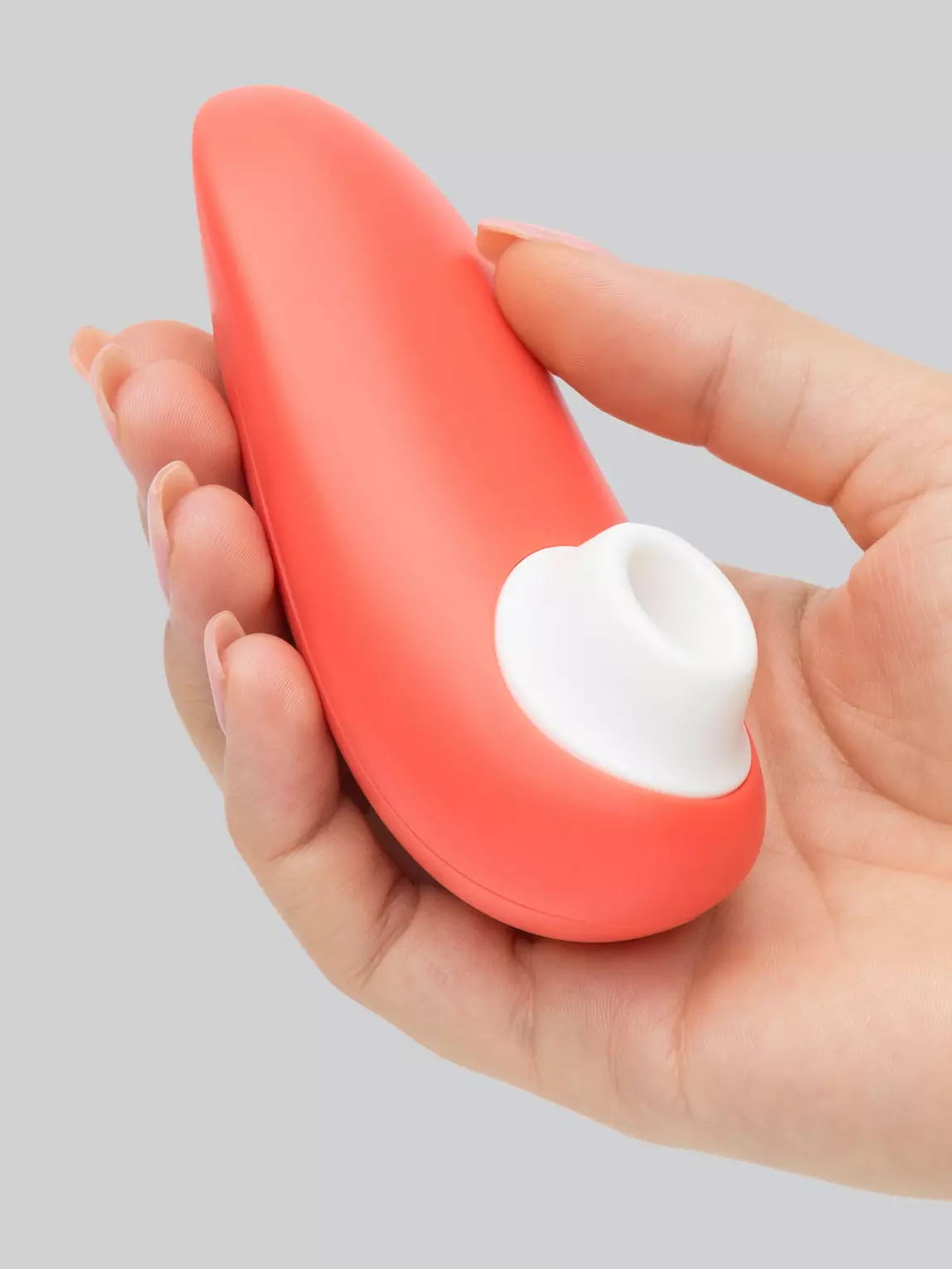 Womanizer
Starlet 2 Rechargeable Clitoral Suction Stimulator
$119.95
We-Vibe
Sync 2 Remote Control and App Rechargeable Couple's Vibrator
$219.00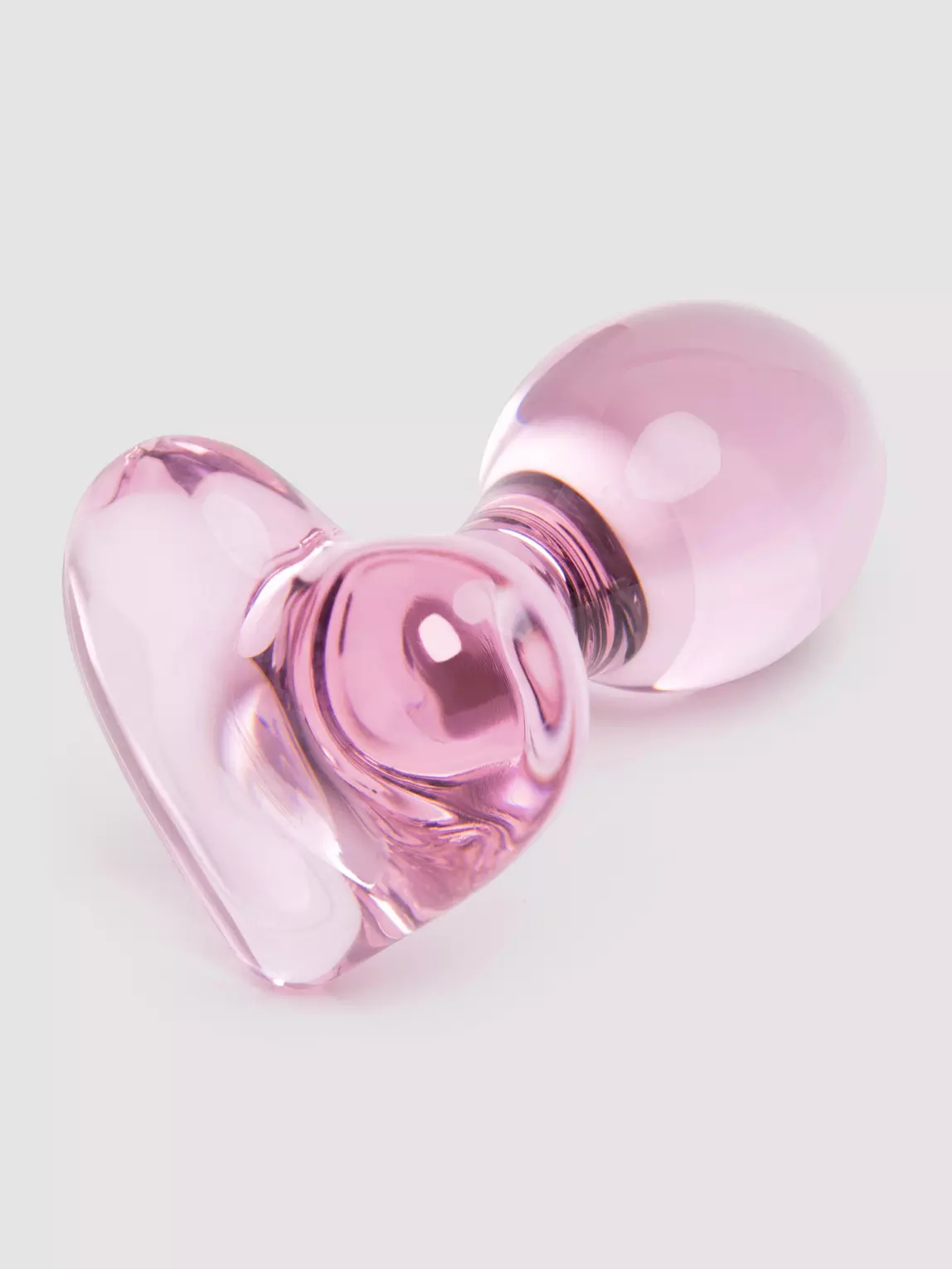 Lovehoney
Small Heart Glass Butt Plug 3 Inch
$36.95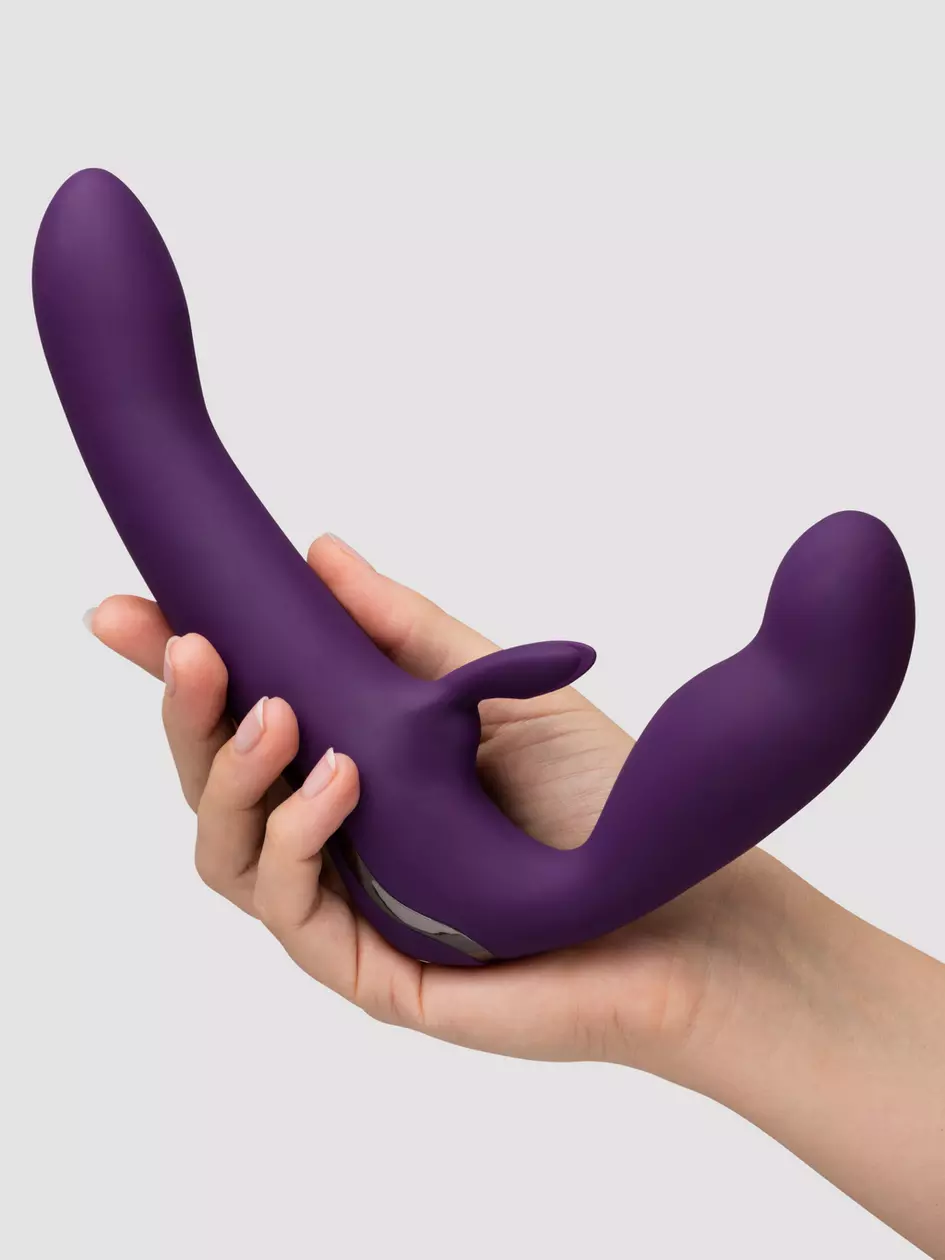 Desire
Luxury Rechargeable Strapless Strap-On Dildo Vibrator
$139.95
Read More From En Route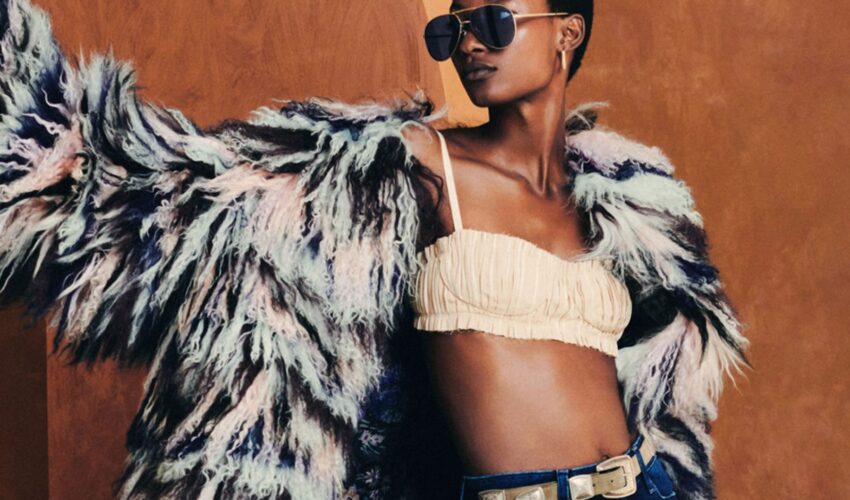 Beauty , Self , Style
06/23
come En-Route with us
Sign-up for our newsletter.
By clicking "submit", you agree to receive emails from En-Route and accept our privacy and cookie policy.