Style
Sole Searching: Stylish Footwear That Will Last Through The Day
Comfort or style—why not have both?
09/22
Share this:
Filed under Style
Written by Kate-Marie Thorpe
Fashion is pain, darlings. But… why must it be this way? Surely, we've progressed enough to have the best of both worlds when it comes to functionable, fashionable footwear. 
Despite wearing uggs and slides for the past two years straight, I have found myself yearning for a shoedrobe makeover lately. The dilemma is, however, that anything over a 3" heel leaves me reaching for the bandaids and blister patches faster than you can say 'Priceline'. 
Enter, the three 'F's: the holy trinity of footwear comfort and cuteness. Stick to these three rules when purchasing your next mule, flatform or sandal and your feet will be eternally grateful.
FIT
A pinched toe here, a heel rub there – the first cardinal sin when it comes to shoe selection is trying to squeeze yourself into a style that doesn't fit as it should. Take into consideration the width of the shoe for a wide or narrow fit, if the shoe has a pointed toe making the sizing a half-size smaller, or if the length is more forgiving with an open-back slide or sandal vs. an enclosed boot or sneaker. 
Another commonly overlooked fit factor is the calf. Ever tried on a boot for it to only make it to your upper ankle? (Hello, yes, me over here). Consider investing in a bespoke style that's the right size and diameter. DuoBoots Creative director, Mary Alice Malone has you covered girlies. 
"We celebrate the fact that every woman is unique. Tall, short, athletic, slender or curvy – our boots are designed to fit your calf, leg and foot regardless of your shoe size, your dress size or anything else. We are the only company in the world to offer our entire collection of calf-fit boots in eight calf sizes and nine shoe sizes."
FABRIC
While the fit is an important consideration when it comes to comfort, so too is the material that makes a shoe. Although an investment, look for fabrics like leather, rayon, bamboo, cotton, hemp and wool for a cloud-like fit. These materials are all more likely to mould naturally to the foot, provide breathability, reduce friction upon the skin and grow ever-more comfortable with each wear. 
Aleksandra Polak, EMU Australia Ladies Footwear Designer, believes their shoes are engineered for real life and while they deliver stylish shoes, they keep comfort at the forefront. "We believe functional shoes are important, and comfortability is not only our number one functional benefit but a key principle in designing new products and collections.
We create without compromising." EMU's creation process involves taking extra time in design and materials sourcing to ensure they're creating products that last, but also feel good on the feet. Their Australian Merino wool blends used for lining are soft, warm and naturally plush – it's an entirely natural fibre that insulates, aids breathability, and is odour resistant.
FUNCTIONALITY 
Finally, consider how your new shoe is going to work for you. You're a 6" heel but haven't got an ankle strap? Try again, sweetie. Considering a wedge without inbuilt arch support? Babe, ya joking. And if your new slides are thin enough to fit under the front door, just walk away now and return to sender. Hidden 'accessories' and in-built support are going to be your best friend here. 
The good news is, these styles do exist if you know where to find them. Melbourne-based fashion label Bared Footwear, founded by Anna Baird, has grown a cult-like following obsessed with their extensive range of crazy comfy sneakers, sandals and heels (yes!). The secret? They all contain Bared's unique biomechanical footbed. 
Coming from a podiatry background, Baird knew the importance of including discreet supportive features like metatarsal domes, cuboid notches, heel cups and midfoot arches in the soles of her designs. When it comes to comfort, it's all in the (hidden) details. 
CHIC AND COMFORTABLE STYLES WE LOVE
EMU Australia
Raven
$99.95
Bared Footwear
Towhee
$259.00
Alias Mae
Astro
$229.95
PUMA
Cali Wedge
$170.00
Crocs
Classic Crush Clog
$84.99
DuoBoots
Hestia
$434.00
Dune
Laurena
$189.95
Steve Madden
Mingle-r Rhinestone
$189.00
Nine West
Rafts
$179.95
Wittner
Rue
$240.00
Read More From En Route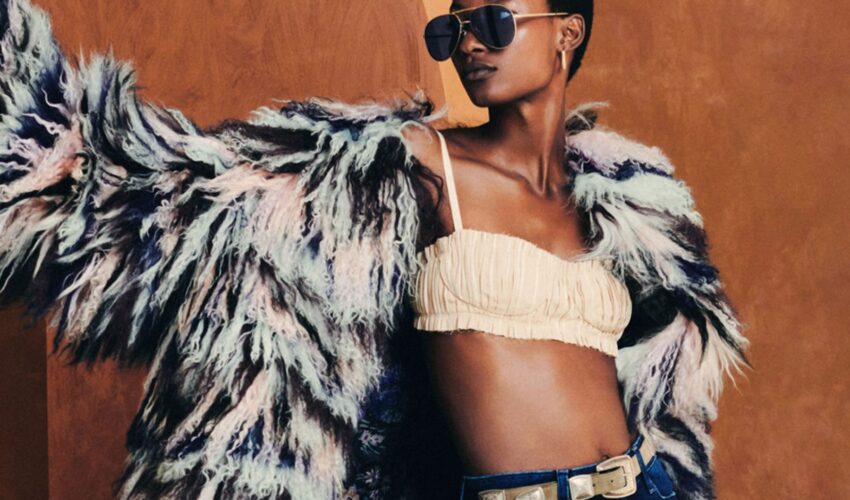 Beauty , Self , Style
06/23
come En-Route with us
Sign-up for our newsletter.
By clicking "submit", you agree to receive emails from En-Route and accept our privacy and cookie policy.