Culture
The Best Cookbooks To Shop Right Now
13 of the best that double as good presents
12/21
Share this:
Filed under Culture
Written by Jo Hombsch
Maybe you're here for yourself or we've inspired a gift idea for that foodie-loving friend of yours, either way, we have you both covered. Not only do cookbooks help guide you out of a cooking rut, but they're also full of recipes with tips and tricks to boost your at-home cooking skills. Believe it or not, at-home dinner parties are here to stay. 
Here you'll find a book for the newbie cooks that come equipped with links to recipes and technique videos, books full of dinner party inspirations to books for those who never know what to cook. There's a book for the campers and adventures and all the way down to dreamy desserts. Without further adieu, here's our round-up of the 13 best cookbooks that will fulfil all sorts of culinary pleasures.
Everything I Love to Cook
Niel Perry
Price: $59.99
Neil's influence on the food culture of Australia and beyond has been profound; inspiring us to try new flavours, making simple food simply brilliant, and tirelessly supporting the producers who sustainably grow the food we love to eat.
Whether you want the perfect steak sandwich or a comforting bowl of pasta, southern Thai-style chicken curry or a classic tiramisu, here you'll find more than 230 recipes we know you'll love to cook.
Cook This Book
Molly Baz
Price: $56.40
If you seek out, celebrate, and obsess over good food but lack the skills and confidence necessary to make it at home, you've just won a ticket to a life filled with supreme deliciousness. Cook This Book is a new kind of foundational cookbook from Molly Baz, who's here to teach you absolutely everything she knows and equip you with the tools to become a better, more efficient cook.
Molly breaks the essentials of cooking down to clear and uncomplicated recipes that deliver big flavor with little effort and a side of education. Including dishes like Pastrami Roast Chicken with Schmaltzy Onions and Dill, Chorizo and Chickpea Carbonara, and of course, her signature Cae Sal.
Home Made
Broadsheet
Price: $49.99
What do chefs cook at home? Home Made is a collection of 80 diverse recipes from Melbourne's best cooks, chefs and restaurants, each selected to answer that question. With added insights and context, this is a book that will teach you how to cook and not just follow a recipe.
Many of the book's recipes are quick and simple, such as Joseph Abboud's (Rumi) smoky baba ganoush, Shane Delia's (Maha) theatrical roast salmon, and Andrew McConnell's (Trader House Restaurants) weeknight prawn pasta. Others, such as Joey Kellock's (1800 Lasagne) epic lasagne, Scott Pickett's (Estelle) roast lamb shoulder, and Hugh Allen's (Vue de Monde) decadent lamington will take all day to prepare but are guaranteed to floor anyone who tastes them.
To Asia, With Love
Hetty McKinnon
Price: $39.99
"To Asia, With Love is my homecoming, a joyous return to the humble, yet deeply nurturing flavours and meals of my childhood as a Chinese girl born in Australia. It is also a celebration of the exciting and delicious possibilities of modern Asian cooking." – Hetty McKinnon
Recipes range from the traditional – salt and pepper eggplant, red curry laksa, congee, a perfectly simple egg, pea and ginger fried rice – to Hetty's uniquely modern interpretations, such as buttery miso vegemite noodles, stir-fried salt and vinegar potatoes, cacio e pepe udon noodles and grilled wombok caesar salad with wonton crackers. All share an emphasis on seasonal vegetables and creating irresistible Asian(ish) flavours using pantry staples.
Take One Fish
Josh Niland
Price: $55.00
Forget everything you thought you knew about fish cookery with Take One Fish. There are no rules when it comes to cooking fish according to James Beard award winning chef Josh Niland, only an endless world of possibilities.
With 60 mind-blowing recipes from just 15 global varieties of fish, this cookbook will take you on a gustatory journey – from elaborate to easy, small to large and – always – scale to tail.
Ottolenghi Test Kitchen
Ottolenghi
Price: $49.99
This is Ottolenghi, unplugged. The Ottolenghi Test Kitchen team takes you on a journey through your kitchen cupboards, creating inspired recipes using humble ingredients.

Relaxed, flexible home cooking from Yotam Ottolenghi and his superteam.
Whether they're conjuring up new recipes or cooking for themselves at home, the Ottolenghi Test Kitchen team do what we all do: they raid their kitchens. But then, they turn whatever they find into approachable creations with an 'Ottolenghi' twist.
Every Night Of The Week
Lucy Tweed
Price: $35.00
A wildly entertaining and practical cookbook filled with shortcuts and permission to do it your own way, by Donna Hay's right-hand woman.
"Lucy has a special gift. Everything she touches turns to magical, sparkling loveliness." – Donna Hay

Some days you want to cook; other days the goal is simply 'food in mouths'. Welcome to Every Night of the Week, a cookbook for people who don't like hard-and-fast recipes, by food and recipe writer, stylist, and Instagram genie Lucy Tweed.
Pot, Pan, Planet: A Greener Way to Cook for You, Your Family and the Planet
Anna Jones
Price: $49.99
Award-winning cook Anna Jones blazes the trail again for how we all want to cook now: quick, sustainably, and stylishly.
In this exciting new collection of over 200 simple one-tray recipes, Anna Jones limits the pans and simplifies the ingredients for all-in-one dinners that keep things fast and easy. These super varied every night recipes celebrate vegetables and deliver knock-out flavour but without taking time and energy.
Anna also gives you practical advice and shows how every small change in planning, shopping, and reducing waste will make a difference.
A Table
Rebekah Peppler
Price: $48.00
Mastering the Art of French Cooking meets Dinner: Changing the Game in a beautifully photographed, fresh approach to French cooking and gathering, with 125 simple recipes.
Voilà! Here is an alluring, delicious invitation to the French table. At once a repertoire-building cookbook and a stylish guide to easy gathering over food and drink, À Table features 125 simple, elegant recipes that reflect a modern, multicultural French table.
Paris-based American food writer Rebekah Peppler includes classics, regional specialties, and dishes with a strong international influence. Here are recipes for all the courses, from snacks to desserts, organized into before, during, and after-dinner chapters.
Field Notes for Food Adventure
Brad Leone
Price: $55.75
Join Brad Leone, star of Bon Appetit's hit YouTube series It's Alive, for a year of cooking adventures, tall tales, and fun with fire and fermentation in this cookbook with more than 80 ingenious recipes.
Come along with Brad Leone as he explores forests, fields, rivers, and the ocean in the hunt for great food and good times. These pages are Brad's field notes from a year of adventures in the Northeast, getting out into nature to discover its bounty, and capturing memorable ideas for making delicious magic at home anytime.
Ostro: Simple, generous food for living and sharing
Julia Busuttil
Price: $39.99
Since its release in 2017, Ostro has gained a legion of fans who adore Julia Busuttil Nishimura for her generous, uncomplicated, seasonal food. Julia's interpretations of dishes from Italy and the Mediterranean feel both timelessly familiar and altogether fresh and new. This is modern Australian eating with respect for the past.
Italian American
Don Angie
Price: $52.99
Reimagine Italian American cooking with more than 125 recipes rich with flavor and nostalgia from the celebrated husband-and-wife chef team of Don Angie in New York City.
The words "red sauce" alone conjure images of an Italian-American table full of antipasti, both hot and cold, whisked off to make room for decadent baked pasta topped with molten cheese, all before a procession of chicken parm or pork chops all pizzaiola—and we haven't even gotten to dessert. It's old-school cooking beloved by many and imbued with a deep sense of family.
The Dessert Game
Reynold Poernomo
Price: $36.99
The Dessert Game gives you a chance to up your baking game with desserts that start simple through to adventure bakes, from MasterChef dessert king and founder of KOI dessert bars with over 700k followers.
Got a sweet tooth or someone to impress? Level up your dessert game with tried-and-tested recipes from modern-day MasterChef legend
Reynold Poernomo
Read More From En Route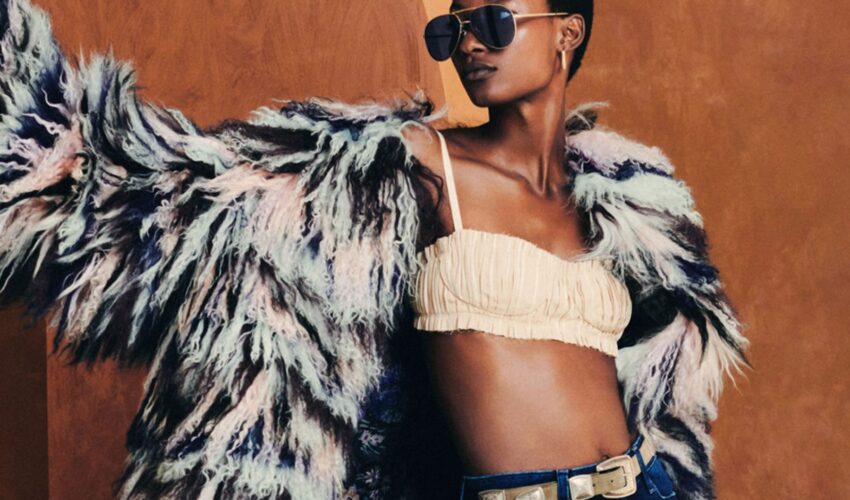 Beauty , Self , Style
06/23
come En-Route with us
Sign-up for our newsletter.
By clicking "submit", you agree to receive emails from En-Route and accept our privacy and cookie policy.