Food
Tips, Tricks, Advice And Real Experiences From Melbourne's Chefs
Along with three recipes to elevate your snack game
11/21
Share this:
Filed under Culture
Written by Jo Hombsch
It felt like a lifetime ago when we tuned into at-home masterclasses hosted from inside the kitchen of our much-loved chefs. We've gone from an unfiltered look inside the heart of their homes to making reservations back at our old stomping grounds. If you asked us, it feels a little less personal than we'd like.
Could it be that we've just been spoilt with the feeling of having famed chefs right in our own kitchen sharing step by step instructions of their home recipes and tips and tricks along the way? Probably! Don't get us wrong, we love dining out again, we just can't seem to shake the feeling of absence as chefs are hidden back behind restaurant walls.
If you're feeling much like us, our friends over at Broadsheet took the last two years in spirit and published their fourth cookbook, Home Made. The book isn't about replicating restaurant meals at home, but rather essential home recipes we've been craving and one that everyone should have in their repertoire. Along with the tips and tricks we love, the book offers advice and real experiences making us feel like their back in our kitchens.
The result, a collection of 80 diverse at home recipes from Melbourne's best cooks, chefs and restaurants. Each of the dishes featured has been elevated and perfected over the years. Want to know what chefs cook at home?
Throughout the book you'll find showstopping dishes and perfected classics such as Michael Bacash's (Bacash) whole baked flounder, Shane Delia's (Maha) baked salmon with tarator and burnt butter, Khanh Nguyen's (Sunda) Clay-Pot fish with pepper berry and crispy pork lard, Julia Busuttil Nishimura's chargrilled capsicum Panzanella salad and Scott Pickett's (Estelle) Roast lamb shoulder.
With the entertaining season upon us, having friends over doesn't have to mean a full sit down dinner. Instead of mains, we took it upon ourselves to share with you some snacky recipes from Home Made to elevate your amuse bouche game.
SNAPPER CEVICHE – ALEJANDRO SARAVIA, PASTUSO
Prep time 10 minutes
Cook time 20-25 minutes
Serves 8
Ingredients
800g skinless snapper fillets, pin-boned
250ml (1 cup) fresh orange juice
1 cinnamon quill
2 cloves
100g raw sugar
1/4 sweet potato, peeled and cut into 8x5mm rounds
LECHE DE TIGRE
1⁄2 golden shallot roughly chopped
2 raw scallops
3 coriander roots scraped and cleaned, roughly chopped, plus a handful of leaves, to serve
2 tsp aji Camarillo (Peruvian yellow chilli paste) or red or green chilli, deseeded and finely chopped
80ml (1/3 cup) fish stock
Sea salt
Juice of 1 lime
Juice of 2 lemons
Method
Clean the snapper fillets and dice into 1cm cubes. Set aside cup of the offcuts, then cover the fish and set aside in the fridge.

For the leche de tigre, place the fish offcuts, shallot, scallops, coriander roots, aji amarillo and fish stock in a blender and blitz to combine. Taste and season with salt, if needed. Transfer the mixture to a bowl, stir through the lime and lemon juice and set aside in the fridge.
Heat the orange juice, cinnamon, cloves and sugar in a saucepan over medium heat and stir until the sugar has dissolved. Add the sweet potato and enough water to just cover, then cook for about 10 minutes, until tender. Drain and discard the cinnamon and cloves.
Place the fish in a shallow serving bowl. Stir the leche de tigre, then pour it over the fish and toss gently to coat. Serve with a slice of sweet potato and a couple of coriander leaves.
The quality of the fish is very important. Look for snapper with clear eyes, tender flesh, deep red gills and no fishy smell. You can't make Peruvian ceviche unless you have the freshest fish. If you can't get snapper, look for a semi-firm, white fish with flesh that doesn't flake easily. 
The addition of sweet potato is traditional in Peruvian ceviche, its sweetness balances the acidity of the leche de tigre. It's always served sliced, on the side. 
PIQUILLO PEPPERS ON TOAST – JOHN PAUL TWOMEY, BAKER BLEU
Prep time 10 minutes
Cook time 15 minutes
Serves 4
Ingredients
2 slices raisin and pecan batard, or other fruit bread
2 cubes goat's feta, I like Meredith Dairy
2 roasted piquillo peppers, cut in half
Salt flakes and freshly grounded pepper
PICKLED RED ONION
300g sugar
600g white wine vinegar
1 cinnamon quill
2 cloves
1 star anise
2 red onions (quartered)
Method
To make the pickled red onion, place the sugar, vinegar and specs in a small saucepan and bring to simmer over medium heat. Add the onion and allow the mixture to return to a simmer, then remove from the heat. Set aside until cool. Season with salt and pepper and serve.
Toast the bread, then spread a cube of goat's feta over each slice. Slice the toast in half, then top each slice with the piquillo pepper and add a few slices of pickled red onion. Season with salt and pepper and serve.
BABA GANOUSH – JOSEPH ABBOUD, RUMI
Prep time 5-10 minutes
Cook time 20 minutes plus 15 minutes cooking
Serves 4
Ingredients
2 large eggplants, look for Al Kanater tahini
2 cloves garlic
Sea salt
1 tbsp olive oil plus extra for drizzling 3 tbsp tahini
Juice of 1 lemon
1⁄4 tsp nigella seed
Method
Preheat a charcoal or gas barbeque to high. Trim the green tops off the eggplants and prick all over with a knife, then place on the barbeque and cook, turning frequently for 15 – 20 minutes until the skins have blackened and the eggplant is very soft.
Transfer the eggplant to a colander to drain and set aside for about 15 minutes or until cool enough to handle. Remove the blackened skins and place the caramelised eggplant flesh in a bowl.
Place the garlic and a pinch of salt in the mortar and crush with the pestle to a fine paste. Transfer the garlic to the bowl with the eggplant and add the olive oil, tahini and lemon juice. Whisk the ingredients together to help break up the eggplant and achieve a chunky finish.
Transfer the baba ganoush to a plate or bowl. Make a well in the centre using the back of a spoon and drizzle with a little extra olive oil. Sprinkle with the nigella seeds and serve with your favourite bread.
Home Made
Broadsheet
Price: $$49.95
Home Made by Broadsheet, Published by Plum, RRP $49.99, Photography by Mark Roper
Read More From En Route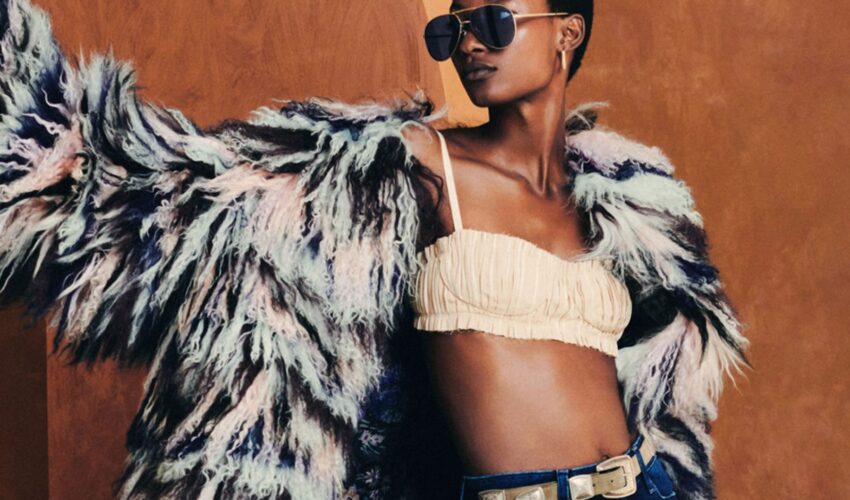 Beauty , Self , Style
06/23
come En-Route with us
Sign-up for our newsletter.
By clicking "submit", you agree to receive emails from En-Route and accept our privacy and cookie policy.