Recipes
Reduce Waste & Save On Weekday Meals
Good for the planet and the pocket.
09/23
Share this:
Filed under Food
Written by Kate-Marie Thorpe
There's no denying it, girlies: the cost of living is hitting hard. It's tough finding a decent oat latte for under $7 right now, and don't even get us started on the weekly grocery shop…
While many of us are getting creative with new ways to save a few pennies without compromising on a tasty treat for dinner, the answer may be right in front of us. Sally O'Neill, Clinical Nutritionist and Kenwood Partner, says it's all about finding clever ways to use up leftovers instead of tossing them in the trash. You'd be surprised what you can whip up for under $15 (and still have leftovers for lunch!)
Got leftovers?
"Don't let that roasted chicken from last night go to waste! You can transform it into a mouthwatering chicken salad or create delicious tacos with it," says Sally. "Those slightly wilted veggies in your fridge? Whip up a flavourful soup, stir-fry, or a veggie-packed omelette. Fruit that's a little too ripe can be thrown into a smoothie too – just pop it in your Kenwood MultiPro Go with 1 cup of liquid for a nutritious treat. By getting creative with leftovers, you not only save money but also reduce food waste, doing your part for the environment."
THE ODD BUNCH
"Have you ever noticed those oddly shaped or blemished fruits and veggies at the grocery store? Well, don't overlook them! Opting for "imperfect" produce is not only a great way to help reduce waste in the food chain but also a savvy shopping move. Grocery stores now offer value boxes filled with these unique items, and there are even subscription kits that save perfectly good food from going to waste. And guess what? Shopping "imperfectly" can save you up to 50% compared to regular purchases. So, you're not only shopping efficiently but also sustainably!"
STORE FOR MORE
"Different fruits and veggies have their preferences when it comes to where they like to hang out. Some fruits release gases that speed up the ripening process of their neighbours, while certain veggies are not fans of moisture. It's important to know how to store each type correctly to keep them fresh for longer. By securing your produce in the right way, you'll not only reduce waste but also save some cash and shrink your carbon footprint. It's a win-win situation!"
TICKLE YOUR PICKLE
"Preserving food is like unlocking a treasure chest of flavours while being eco-friendly. Imagine having homemade apple sauce or apple crumble made from those excess apples you canned. And those over-ripe bananas? They're just begging to be turned into a mouthwatering banana bread. Have you ever tried pickling fresh carrots, cucumbers, or ginger? Trust me, you'll end up with zesty and crunchy additions to any meal. Oh, and confit garlic? It adds a heavenly aroma to any dish. Don't forget about drying fruits and nuts – it's a fantastic way to create tasty, nutritious snacks that last longer. By giving these preservation techniques a try, you'll reduce food waste, save money, and become a food-saving hero while savouring every last bite."
HUNGRY FOR MORE?
Sally shares her quick and delicious recipe for Hoisin Soba Noodles below — perfect for a midweek meal or an elevated office lunch.
Hoisin Soba Noodle Salad
INGREDIENTS
135g soba noodles
1 red capsicum, thinly sliced
1 large carrots, shredded (approx 2 cups)
1/4 red cabbage, shredded
1/2 cup edamame (can be frozen)
Dressing
1/4 tablespoon sesame seeds
1 tablespoon sesame oil
1-1.5 cloves fresh garlic minced
1/2 tablespoon fresh ginger minced
1 tablespoons hoisin sauce
1/2 tablespoon soy sauce
1 tablespoon seasoned rice wine vinegar
1/4 teaspoon salt coriander
METHOD
1. Start a pot of water to boil for noodles.
Meanwhile, prep your by shredding your carrot and cabbage with the Kenwood MultiPro Go.
2. Cook the edamame according to packet instructions, drain and set aside.
3. Add the veggies and edamame to a large bowl.
4. In a small bowl, add all dressing ingredients and whisk.
5. Once water is boiling, add noodles and cook for 4 minutes (or for time on packet).
6. Drain noodles into a colander and immediately rinse with cold water.
7. Shake off excess water of noodles in colander. Using tongs or your hand, add a clump of noodles, one at a time, to the large bowl with veggies and mix. Repeat until all noodles are in the bowl and mixed with the veggies.
8. Pour dressing over noodles and veggies and mix well. Ensuring that all noodles and veggies are coated.
9. Top with sesame seeds and coriander and serve, or cover and chill in fridge until ready to serve.
Read More From En Route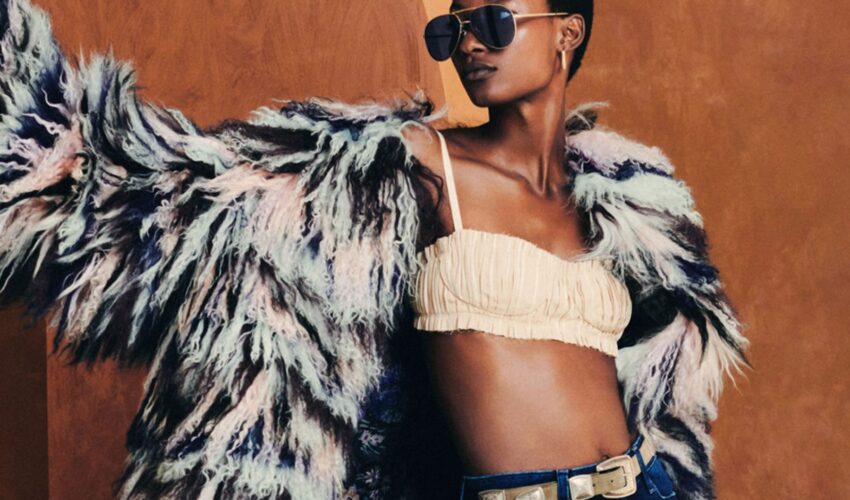 Beauty , Self , Style
06/23
come En-Route with us
Sign-up for our newsletter.
By clicking "submit", you agree to receive emails from En-Route and accept our privacy and cookie policy.