Culture
Recipe: Ice Cream Sandwich Guaranteed To Impress Your Guests
Level up your dessert game with Reynold Poernomo's new cookbook
11/21
Share this:
Filed under Culture
Written by Jo Hombsch
Reynold Poernomo has been hailed the 'Dessert King' countless times over, since amazing viewers on Masterchef in 2015 there's no surprises here when we say his dessert creations continue to impress with sweet masterpieces of delight. There's no doubt he has the x-factor, 6 years on now the fan favourite has released his first cookbook to inspire you!
Poernomo was just a fourteen year old kid when he "Realised that food is more than just nourishment – it can be an experience… a platform for storytelling or a way to express yourself." Poernomo describes his food as an art form and with signature dishes like White Noise, Bali Sunshine and Magic Mushroom, who could argue?
The Dessert Game will take you on a culinary journey from simple through to adventure, filled with Poernomo's tried and tested recipes that will see every level of cook step up their dessert game. You'll find crowd pleasers and simple desserts for beginners to level two that kicks it up a notch with oozy lava cakes and finally level three, an access-all-areas pass to his signature dishes and secret recipes. 
"It goes to show that anyone can follow instructions and therefore anyone can cook," Poernomo mentioned. Along with sharing crowd-pleasing dessert recipes, Poernomo also wants to inspire others who want to take it a "Step further and understand how to create by using these recipes as a foundation and a guide."
Poemomo kindly shared a Zesty Orange Blossom Ice-Cream Sandwich and Lime Curd recipe us. It's the ultimate summer dessert that's a little bit different and guaranteed to impress your guests. Each bite will take you on a textural experience that tingles all taste buds. 
The Dessert Game, published by Murdock Books for $36.99. Images and text by Reynold Poernomo, Photography by Jeremy Simons. 
Orange Blossom Ice-Cream Sandwich with Lime Curd
Serves 4 –5
*Start this recipe a day ahead
Welcome to the textural experience of an epic ice-cream sandwich that will really tingle your tastebuds. We're using everything that citrus can offer, from the floral notes of orange blossom water in the orange blossom parfait to the zing of lime juice and the fragrance of lime zest in the lime curd. And what better way to sandwich it all together than with a crunchy almond sablé?
ORANGE BLOSSOM & VANILLA PARFAIT 
½ gelatine sheet (titanium grade)
3 egg yolks
40 g (1½ oz) caster (superfine) sugar
Seeds of 1 vanilla bean
100 g (3½ oz) white chocolate
220 ml (7½ fl oz) thickened (whipping) cream
20 ml (½ fl oz) orange blossom water
Line a 15 x 30 cm (6 x 12 inch) cake tin with baking paper.
Soak the gelatine in cold water to soften.
Combine the egg yolks, sugar and vanilla seeds in a heatproof bowl and whisk over a saucepan of simmering water until fluffy to make a sabayon. Add the white chocolate and whisk until melted. Squeeze the excess water from the softened gelatine, add it to the sabayon and stir until dissolved and well combined.
Whip the cream until medium peaks form, then fold the cream into the sabayon, followed by the orange blossom water.
Pour the parfait mixture into the cake tin and freeze overnight.
Line a tray with baking paper. Remove the frozen parfait from the tin and cut it into four or five even rectangles. Place the parfait slices on the tray and return them to the freezer to firm up.
Using a 6 cm (2½ inch) round cutter, cut four or five circles out of the parfait. Working quickly, use a 2 cm (¾ inch) round cutter to remove the centre of each parfait circle. Return the parfait rings to the freezer until ready to serve.
Notes: Add the finely grated zest of 1 orange and/or some finely chopped orange segments to the parfait mixture for extra texture. You can serve the parfait in slices if you don't want to make ice-cream sandwiches.
LIME CURD
100 ml (3½ fl oz) lime juice
Finely grated zest of 1 lime
65 g (2¼ oz) unsalted butter
4 eggs
100 g (3½ oz) caster (superfine) sugar
Combine the lime juice, lime zest and butter in a saucepan. Cook over medium heat until simmering. Meanwhile, whisk the eggs and sugar in a heatproof bowl until fluffy.
Whisk the hot lime and butter mixture into the egg mixture. Place the bowl over a saucepan of simmering water. Cook, stirring once every couple of minutes, until the mixture has thickened.
Transfer the hot lime curd to a jug and blend with an immersion blender until smooth. Pass the lime curd through a fine sieve and store it in a container in the fridge overnight.
ALMOND SABLE
105 g (3½ oz) unsalted butter
80 g (2¾ oz) caster (superfine) sugar
80 g (2¾ oz) almond meal
200 g (7 oz) plain (all-purpose) flour
2 pinches of salt
1 egg
Preheat the oven to 170°C (340°F).
Combine the butter, sugar, almond meal, flour and salt in a mixer fitted with the paddle attachment. Mix on medium speed until a sandy texture is formed, then add the egg and mix until a dough is formed.
Roll out the dough between two sheets of baking paper until it is 1–2 mm (about inch) thick. Transfer the paper and dough to a baking tray, then remove the top sheet of baking paper.
Bake the sablé for 15–17 minutes or until golden brown. Remove from the oven and immediately cut out eight or ten rounds using a 6 cm (2½ inch) round cutter. Allow the sablé to cool before separating the rounds from the excess sablé. Store the sablé rounds in an airtight container.
Note: Be sure to cut the sablé rounds as soon as the sablé comes out of the oven, otherwise it won't be possible to cut. You can reserve the excess sablé to make a cheesecake base. It can be frozen for 3–4 months.
ASSEMBLY 
Transfer the chilled lime curd to a piping bag.
Place each parfait ring on an almond sablé round and fill the centre with the lime curd. Place another almond sablé round on top of each parfait ring and serve immediately or place in the freezer until serving.
Note: Use the excess lime curd in the Citrus meringue tart or spoon it into an empty tart shell to make a simple lime curd tart. The lime curd will keep in the fridge for up to 2-3months.
Read More From En Route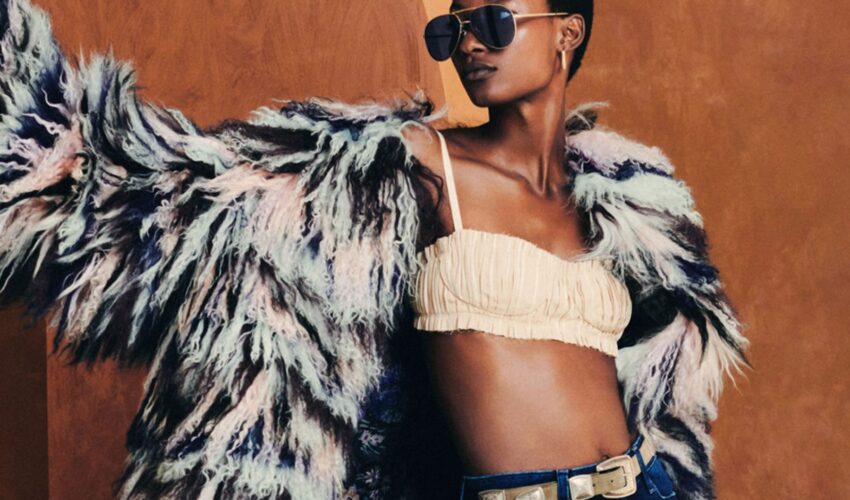 Beauty , Self , Style
06/23
come En-Route with us
Sign-up for our newsletter.
By clicking "submit", you agree to receive emails from En-Route and accept our privacy and cookie policy.