Beauty
This Disruptive Skincare Brand Exposes Industry Secrets
Consider this need to know information
08/20
Share this:
Filed under Beauty
Written by Vira Anekboonyapirom
A brand formulated out of passion, combined with 12 years of research and 30 years of industry experience is one that you know will kick ass when it comes down to the final product, and this brand does not disappoint. 
Enter: Biologi 
Founder, Ross Macdougald has worked for large cosmetic giants and has developed over 300 products over his 30-year career, so it's safe to say he knows a little thing or two about great skincare. 
Biologi was born out of Ross' passion to deliver active plant extracts that could change the skin on a cellular level, and by bottling 100% active and safe ingredients he knew it will  "Dramatically change people's skin, and thus, Biologi was born." To that, Biologi is the first skincare brand in the world that has produced a product containing "Natural, stable, active vitamin C (not Ascorbic Acid) thanks to their revolutionary extraction system that keeps plant nutrients stable." 
I knew that delivering 100% active and safe ingredients would dramatically change people's skin, and thus, Biologi was born.
You may be wondering, what is 100% active skincare?  … Is our current skincare routine not active?
So of course, I had to ask.
What does 100% active skincare mean?
Active ingredients in skincare mean that ingredient "Actually has an effect on the skin."
Ross continues to explain that "Typically brands will only include around 2% of active ingredients in their products and fill the rest up with water or filler ingredients." 
VA -
What fills up the other 98% of ingredients, if only 2% of it is considered active?
RM: Typically, this could include a large portion of water, emulsifiers (the stuff that binds the ingredients together) and things like fragrances.
VA -
Why is water one of the top listed ingredients in skincare, does this mean the product is diluted?
The short answer is yes.
Typically the first five ingredients on the label make up at least 80% of the product.
I mean, I understand businesses need to make money and all, but are we all being cheated on here by paying top dollar for mainly water and fillers in our skincare? 
My curiosity has peaked, I had to ask why and to which, the answer is simple:
"They do this for economic reasons – it's cheaper to fill out a product with water or other filler ingredients rather than active ingredients which typically cost more," Ross explains. 
Now that we know this, let's get straight to the point then, shall we? 
VA -
Does diluting active ingredients mean that it is less effective?
In most cases yes, unless you're dealing with harsh or extremely potent active ingredients which can be harmful on the skin if it's applied in its pure form.
Consumers were filling their bathroom cabinets with products that consisted mainly of water and filler ingredients
It all comes down to the notion of consumerism that more is better, and as Ross confirms, "The industry was being sold that 'more is better' and consumers were filling their bathroom cabinets with products that consisted mainly of water and filler ingredients." 
Biologi's 100% active skincare is created by extracting pure plant extracts without synthetic fillers or additives and they control the "Whole production process from plant to bottle," containing only natural ingredients.
THE PRODUCT
Upon first using Biologi, I was surprised that everything I needed was beautifully bottled and harnessed into one pump.
I have mildly sensitive and slightly dry skin, so here is my personal routine:
Step 1: Cleanse and if I'm wearing makeup, then I'll use a face cloth to remove
Step 2: In the AM, one pump of the Kakadu Plum Radiance Serum. In the PM, one pump of the Quandong Radiance Serum.
Step 3: In the morning I'll follow on with sunscreen. At night, if my skin is feeling a little dry, then I'll use Rosehip Oil in the evening
Step 4 (Twice a week): I'll use a Lactic Acid serum for exfoliating in the evening instead of the Rosehip Oil. 
This new regime is so easy and simple to follow, I even got my dad onto it as an early Father's Day Gift!
THE RESULT
A new simplified skincare regime is not what I thought would do my skin wonders, especially after labouring away at a minimum of a 5-8 step routine. Now that I don't live in my bathroom amongst a plethora of essences, serums and moisturisers I can safely say that Biologi's products work!
The Cleanser is not like anything you've ever used, it doesn't foam up when you use it, it's almost like cleansing with an oil, and to my surprise, you're not left with skin feeling tight in the slightest.
A little goes a long way with The Radiance Serums, you only need one pump. The texture is really light, almost like water which was not easy for me to get use to as I love the feeling of really thick serums and oils. My skin does not like Vitamin C, the Ascorbic Acid kind, so I was really excited to know that the formula is 100% natural, extracted from the Kakadu Plum. After two weeks, I started to wake up to really bright skin!
However, for some when making the switch to 100% active ingredients, a purging process happens.
Our skin cells can retain toxins which when built up over time can cause an array of negative side effects
VA -
For some, when first using Biologi skincare, a purging process happens and you notice a breakout. Why does this happen?
A skin purge which can be experienced when using Biologi is an adjustment phase that happens because the products speed up the skin cell turnover rate, causing an array of temporary side effects like blackheads and pimples.
It is the skin reacting to the active ingredients in the product, increasing cell turnover and pushing all hidden commodities to the skin surface.
Many people don't realise that our skin cells can retain toxins which when built up over time can cause an array of negative side effects. Due to the cellular turnover during a skin purge, the surface layer of skin begins to shed more quickly, so our skin expedites its recovery and pushes everything to the surface. 
Human cells contain what we call a "bio-key" and Biologi is able to open the human cell wall membrane, flood the cell with active nutrients, which purges the toxins and essentially detoxifies and reduces inflammation in the affected cell.
Once the cells have detoxified, Biologi's serums deliver potent active nutrients through the cell wall membrane which helps the cell structure repair. 
SHOP THE RANGE BELOW
If you're unsure what products you need, take Biologi's skincare quiz here.
Biologi
The Cleansing Bundle
$67.27
Biologi
Bqk Radiance Serum Duo
$138.00
Biologi
Br Organic Rosehip Oil
$28.00
Biologi
Bd Luminosity Serum
$108.00
Biologi
Bk Rejuvenation Eye Serum
$88.00
GIVEAWAY
Like what you've read? We're giving away a set of the Biologi skincare range to help kick start your journey to beautiful yet simple skincare.
The winner will receive the following items valued at $264.00:
1 x Biologi Bc Cleansing Bundle (Bc Refresh Cleanser with Microfibre Cloths)
1 x Biologi Bqk Radiance Serum Duo
1 x Biologi Br Organic Rosehip Oil
1 x Biologi BL Nourish Lip Serum
How To Enter? 
Step 1: Simply follow us on: @the_enroute
Step 2: Sign up to our mailing list through the link:  http://eepurl.com/g1HeKn
THIS COMPETITION HAS NOW ENDED.
Read More From En Route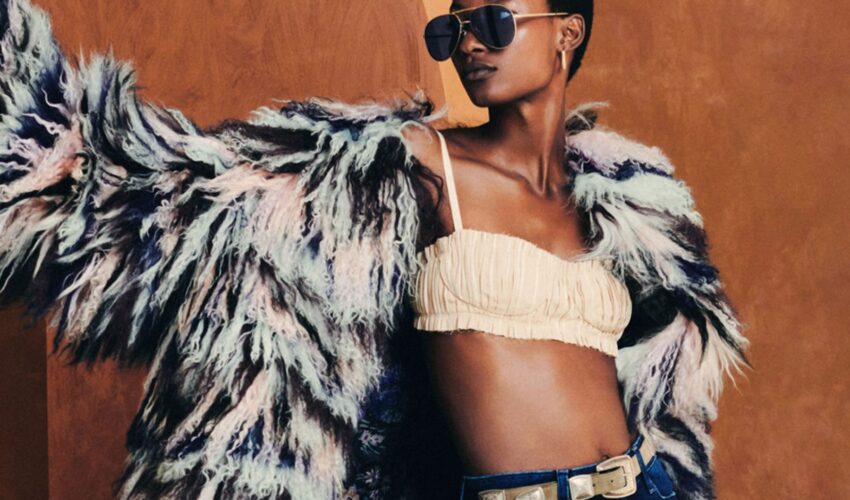 Beauty , Self , Style
06/23
come En-Route with us
Sign-up for our newsletter.
By clicking "submit", you agree to receive emails from En-Route and accept our privacy and cookie policy.