Beauty
In The Spotlight: Lactic Acid
A member of the AHAs
08/20
Share this:
Filed under Beauty
Written by Vira Anekboonyapirom
Never would I have imagined that the thought of acid would excite me, however, here I am shining a spotlight on my favourite kind of acid, Lactic Acid.
As a newcomer to the world of anti-ageing products, I've tried the majority ranging from Peptides to Vitamin C and the latter just doesn't agree with my skin. So when I hit the sweet spot around what my skin accepted, my journey through the never-ever-land of ageing got just that much better with the introduction of Lactic Acid. 
Without further ado, let me show you exactly why you need this in your beauty cupboard, stat!
What Is Lactic Acid?
Lactic Acid is a water-soluble acid which is part of the Alpha Hydroxy Acid (AHA) group whose main role is to work as an exfoliant.
It is "A naturally occurring carboxylic acid that is commonly derived from milk, as well as alternative vegan sources like fermented corn starch, beets, and other sugar-rich foods," tells Sunday Riley, Founder of Sunday Riley. 
How Does It Work?
In general AHA's exfoliate, hydrate and brighten the skin.
As a non-friction type of exfoliant, Lactic Acid "Works by breaking down and dissolving the structure of dead skin cells without causing sensitivity," adds Sunday Riley.
It does this by stimulating the exfoliation of surface skin cells by "Interfering with the bonding of the cells… sloughing off of dull, rough skin while increasing new cell turnover in the upper layers of your skin."
But, that's not all … Lactic Acid also helps to:
Increase the ceramides (lipids that help form the skin barrier and help the skin to retain moisture) in the skin's protective barrier
Improve dark spots and pigmentation 
Diminishes the look of fine lines and wrinkles
Increases water retention 
Works to prevent congestion 
What Skin Type Is It Best Suited To?
Lactic Acid is hydrating, meaning it is good for all skin types. 
"If you suffer from issues with congestion and/or acne, it is the perfect tool to help exfoliate the upper layers of your skin to prevent pore-clogging debris from settling into your pores, helping to minimize the formation of blackheads and breakouts," mentions Sunday Riley.
Take it from me, I have slightly dryer skin that's on the mildly sensitive side, so there's no need to be afraid of Lactic Acid if you have dry skin, as it won't dry it out more!
When Do We Use It?
Lactic Acid is great as a preventative product as well as a treatment to target specific skin concerns.
When used regularly "It can help to improve the signs of ageing by stimulating collagen renewal which can overtime firm your skin and lessen the appearance of fine lines and wrinkles," tells Sunday Riley
Lactic acid comes in numerous forms from cleansers to serums, so we always recommend using your products from lightest to heaviest in texture. 
Once or twice a week is best for most skin types until you can build up your skin's tolerance
How Often Should We Use It?
As Lactic Acid is one of the gentler acids available, it is safe to use daily.
For new beginners, Sunday Riley suggests to use "Once or twice a week is best for most skin types until you can build up your skin's tolerance as it may be slightly irritating in the beginning; slight tingling and redness are normal."
I was first introduced to Lactic acid when using Skintitut's L-Lactic Cleanser daily, it was a great starting point as I wasn't sure how my skin would react to Lactic Acid. Over time I felt like my skin adapted to the acid and I needed something a little stronger so I started using creams. 
If you have really sensitive skin, I recommend either the cleanser or the Pixie Peel & Polish, which is applied and left on as a mask. Just before you rinse it off, gently massage the product into the skin like a normal exfoliant. 
My most recommended products that are gentle enough for sensitive skin and that actually work have to be the Squalane + Lactic Acid Night Serum by Biossance and Sunday Riley's Good Genes Lactic Acid Treatment.  They're gentle enough that you can use it every night.
I started out using Biossance twice a week at night and then gradually increasing to every second day. I love the lactic acid from Biossance as it also helps reduce the effects from blue light, not to mention waking up with brighter skin is always a bonus!
As with all acids, Sunday Riley also suggests, when starting out to use it 2 days on and 2 days off and gauge if your skin can handle it. You can gradually increase the number of times a week you use it depending on how your skin can handle it.
The great thing about the Good Gene Treatment is that you can use it day or night or both. After the first time I applied Sunday Riley, my skin was extremely bright and soft the next morning, after two weeks I started to notice a smoother complexion and a reduction of tiny little bumps.
You should always use sunscreen daily, but make sure you use sunscreen if you apply Sunday Riley's Good Gene in the morning. 
Shop all of our favourite Lactic Acids products below
Skintitut
L-Lactic Cleanser
$49.00
Sunday Riley
Good Genes Lactic Acid Treatment
$195.00
Biossance
Squalane + Lactic Acid Resurfacing Night Serum
$102.00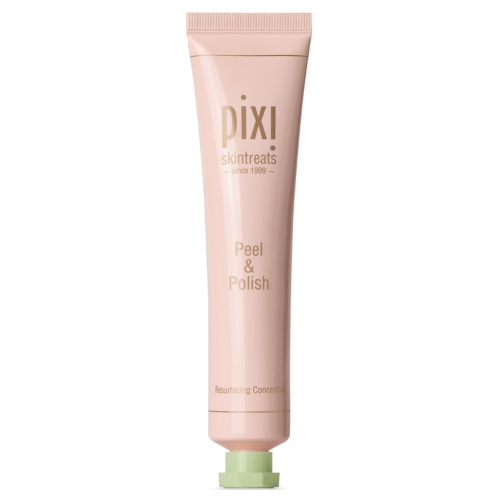 Pixi
Peel & Polish
$38.00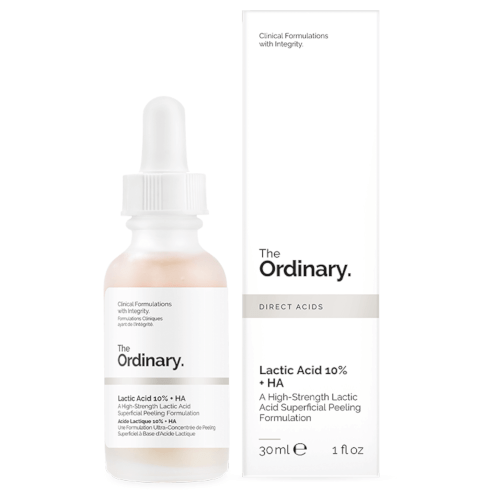 The Ordinary
Lactic Acid 10% + HA
$12.70
Read More From En Route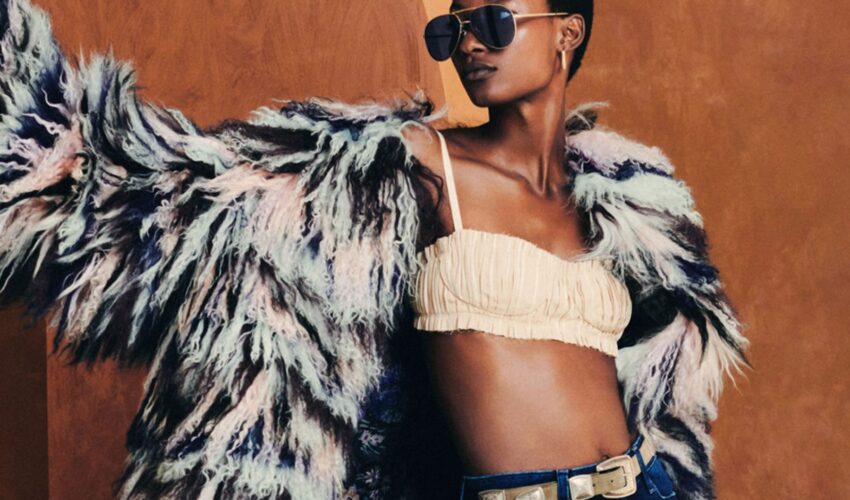 Beauty , Self , Style
06/23
come En-Route with us
Sign-up for our newsletter.
By clicking "submit", you agree to receive emails from En-Route and accept our privacy and cookie policy.