Beauty
The Damaging Effects Of Blue Light
Now put your phone down, but only after reading this.
06/20
Share this:
Filed under Beauty
Written by Vira Anekboonyapirom
Health experts have known about the damaging effects of blue light for years, however, it is only now becoming a health considerating among the rest of us. So what really is blue light and where does it come from?
Blue light is a short wavelength that produces higher amounts of energy and common sources of Blue light are our phones, laptops, computer and TV screens. 
If you're serious about preventing premature ageing and unnecessary damage to your eyes, then you should start to think twice about those extra hours you've been sending mindlessly scrolling on your phone. 
What Is Blue Light?
Blue light is part of the visible light spectrum that can be seen by the eye and is considered to have a short wavelength.
Shorter wavelengths contain more energy and can do more damage. To put this into perspective, in comparison to blue light, the more commonly known UV light is invisible and has an even shorter wavelength which causes genetic damage.
Professor Derek Richards from scientific skincare brand, Ellus & Krue tells us that Blue Light can cause serious damage to your eyes when exposed at high levels over long periods of time. 
Studies are showing that blue light exposure, even as short as one hour can cause damage to your eyes and skin
The Damaging Effects Of Blue Light
1.Free Radical Damage
Sitting in front of our computers and mindless scrolling on our iPhones are the two main activities that are heavily contributing to the increase in our daily exposure to blue light.
Although further studies are required to measure the true effects of blue light to skin damage, "It is believed that the most notable effects are free radical damage and pigmentation," says Zoe Devine, Skin Expert at Skinstitut.
Select studies are showing that blue light exposure as short as one hour may cause Reactive Oxygen Species (ROS) a.k.a oxidative stress which is a result of free radical damage and unstable molecules that create a pathway of damage and destruction in the body if they aren't counterbalanced with antioxidants.
Antioxidants in our skincare work by donating electrons to these unstable molecules, giving it the ability to stabilise the free radical and stopping it from doing any damage and ultimately premature ageing.
2.Lack Of Sleep
Professor Derek Richards adds that "Blue light from phones and computer screens impairs the production of melatonin (the hormone that is responsible for our sleep cycle). A lack of melatonin makes it harder for us to fall asleep, tricking our brain into thinking it isn't night time.
So when we talk about beauty sleep, we really mean it, as Professor Derek says, "When you sleep your body does a self-check… using this time to remove dangerous chemicals that have accumulated within your cells during the day. A lack of sleep interrupts this natural and vital process and there is a strong correlation between lack of sleep and quality of health."
To reduce our exposure to blue light for a better nights sleep, it is recommended that we: 
Reduce the brightness of our computer devices

Wear glasses with a blue light filter

Switch to night mode on our mobiles

Avoid watching TV and using your devices a couple of hours before you go to bed.
How Can We PrevenT Damage From Blue Light?
"Antioxidants are vital to protect the body from oxidative stress, great examples of antioxidant vitamins include Vitamin C and E," informs Zoe Devine.
1. Vitamin C & E
Vitamin C is a fantastic go-to. There are pure forms of Vitamin C in skincare or naturally derived Vitamin C like Kakadu Plum, which is one of the worlds highest sources of naturally occurring Vitamin C.
Vitamin E naturally occurs in healthy skin, although it does diminish with age. Vitamin E has long been regarded as an important ingredient in skincare for its antioxidant properties, enabling it to protect the cell membrane against environmental stress, pollution, and free radical damage.
Paula's Choice
C15 Booster
$62.00
Skintitut
Rejuvenate 15 Serum
$49.00
Skintitut
Moisture Defence Normal Skin
$49.00
MERE
Bio-Illuminating Oil
$62.00
Ellus & Krue
EPI-gN™ Serum
$248.00
2. Sunscreen
"Sunscreen is the #1 anti-wrinkle product that most people neglect—you may not see the repercussions now, but you will later," stresses Desiree Stordahl from Paula's Choice. 
Professor Derek Richards adds, "I always recommend people use sun cream to protect from the harmful effects of blue lights and UV radiation."
Tribe
Protect Me! Day Moisturiser SPF30
$58.00
Sun Bum
Original Face Lotion SPF 50
$17.99
Skintitut
Age Defence SPF 50+
$49.00
Trinny London
BFF CREAM SPF 30
$65.00
Invisible Zinc
Sheer Defence Tinted Moisturiser SPF 50
$33.99
Read More From En Route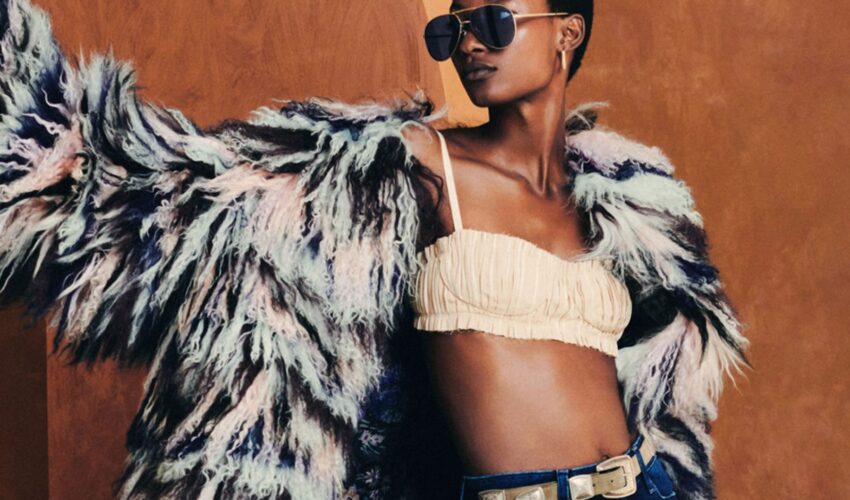 Beauty , Self , Style
06/23
come En-Route with us
Sign-up for our newsletter.
By clicking "submit", you agree to receive emails from En-Route and accept our privacy and cookie policy.