Style
Top Picks for June 2023: The Latest Homeware Heroes
Elevate Your Home with the Best New Homeware Finds
06/23
Share this:
Filed under Home
Written by Lucy Alcorn
Welcome to a new monthly write up of our most loved and lusted homewares available, curated by Lucy. Take a peek at all the best things June has to offer from Australia and abroad.
Chromeo Armchair & Ottoman in Sorrento Moon
Sarah Ellison
Price: $3,199.00
Sarah Ellison can do no wrong, and this gorgeous armchair is a testament to that. Featuring delightfully wavy formwork, and a plush creamy corduroy finish, this is the perfect place to curl up on a cosy winter evening, with a giant glass of red. If you can't trust yourself with this glorious creamy shade, then its twin form in a rich luxe chocolate tone is the perfect choice for you.
Orange Glass French Press, 850 mL
YIELD
Price: $135.00
Bring some sunshine into cold winter mornings with this bright golden glassware from YIELD. With a touch of copper and a stunning profile, you'll be just as happy having this on display, as you will be pouring your morning coffee out of it.
Chunky Wood Bowl
Gustaf Westman
Price: $450.00 (approx)
Pioneer of the chunky furniture movement, Westman brings us a large inflated wooden serving bowl, which is an update on the playful donut ceramics that went viral on tiktok last year. Obviously you're going to get this in the Pink! 
Voyager Bluetooth Portable Turntable + Holysmoke Retro Speaker
Crosley
Price: $429.95
There's something so dense and tactile about playing music from a record player. Imagine yourself with a hearty glass of Shiraz, a cosy candle flickering gently (see below) and being wrapped up in the sweet sounds of Ella Fitzgerald on vinyl. Have yourself a main character moment, with an upgraded Crosley sound system – you deserve it.
Cotton Poplin Candle
BYREDO
Price: $120.00
Crisp and clean, this gorgeous candle scents your space beautifully, even when it's not lit. With a bright and fresh mix of chamomile, lemon, cedar and musk, you'll have no issue with staying indoors this winter.
Cashmere check-pattern blanket
Alonpi
Price: $2,994.00
Take your comfort seriously with this luxuriant cashmere throw. You'll be snuggly warm in this cream and tangerine check creation, and unlike your classic doona, no one would judge you if you wore it outdoors too. 
Bistrot Cutlery 4 Pieces - Pastel Lilac
Sabre Paris
Price: $74.95
If you know me, you know I live for a lilac moment, and this playful purple set really sparks joy. Made by classic French brand Sabre Paris, this is a cheerful clash of tradition and bold modern colour, a set of cutlery that will go the distance with you and make your dinner guests envious.
Two Pompom Wine Glasses - Smoke Teal
Maison Balzac
Price: $89.00
Wine glasses with an adorable twist – a cheeky set of pompom earrings that just scream fun. Available in three more colour ways, it's almost impossible to choose, so I would suggest getting the entire collection.
Modular Narro Shelving Unit
COZONI
Price: $328.00
Taking the simple act of housing your treasures to a whole new level, these crispy cream shelves with a polished curved edge are a thing of beauty on their own. The modular family of shelves offer endless options of setting out your display, making it a joy to design a feature unique to your space. These are made from environmentally-friendly ABS, giving that lush glossy finish without the guilt.
Bonbonniere - Grapefruit and Milky Rose
Helle Mardahl
Price: $675.00 (Approx)
Did you know that you need a cute glass blob? Did you know what a bonbonniere actually was? I didn't, but I now understand that this is simply something required in my life. With the perfect combo of fairyfloss pink and cherry red, this little trinket holder is sure to make you smile.
Donuts table / wall lamp
Ted
Price: $1,320.00 (Approx)
Better than a bowl of burrata, this gorgeous lamp is a zesty addition to any home. Set it up to glow as a table centrepiece, or affix it to the wall for a slice of sunshine whenever you need it.
Bottle - Moss
Marmoset Found
Price: $69.00
Not only is this ceramic cutie a perfect carafe for your dinner parties or desk, it also doublse as a beautiful vase for your favourite blooms. It has subtle irregularities from being hand cast, and also comes in pretty charcoal and blue options.
CLASSIC BATHING SET 19 Caper & Chalk
Baina
Price: $489.00
Lush and cosy, Baina towels are simply a must have for any home. This giant set will make you want to jump in the shower no matter how cold the night air is. Choose from their famed checkered sets or snuggle into this refined Caper and Chalk number.
Pink Mélange Squiggle Rug
Okej
Price: $1,095.00
Keep those toes toasty and your eyeballs ecstatic with this long and lanky cloud of a rug. Lean hard into the #Barbiecore aesthetic and your inner 90s kid will be thrilled.
Bounce Chair - Purple
Daniel Emma
Price: $1,190.00
Bury me with this chair! A vibrant refresh on the humble classic, this chair is equal parts sophistication and statement. Home grown in Adelaide, this art piece is sure to make your living room your favourite location.
Read More From En Route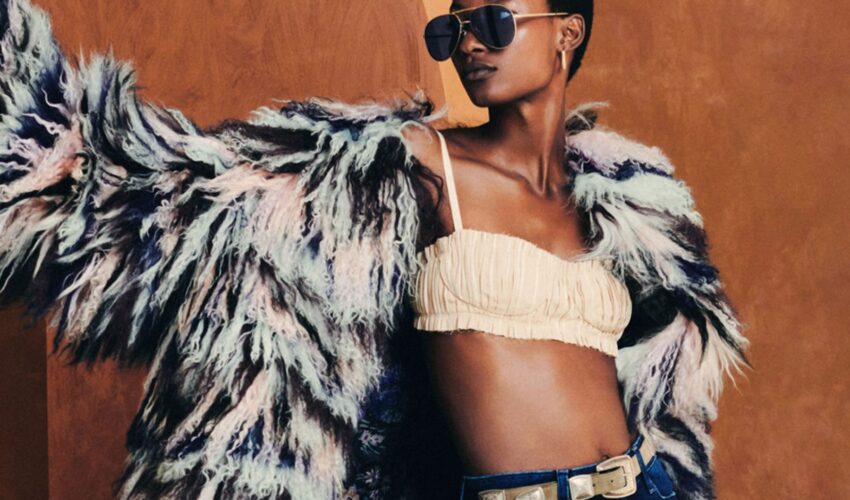 Beauty , Self , Style
06/23
come En-Route with us
Sign-up for our newsletter.
By clicking "submit", you agree to receive emails from En-Route and accept our privacy and cookie policy.