Uncategorized
Viral Beauty: Elevate Your Vanity
The Best Luxury Fragrances to Elevate Your Vanity
11/23
Share this:
Filed under Uncategorized
Written by En-Route Editorial Team
Deep dive into a harmonious fusion of elevated, luxury fragrances curated for this season.
I've always been a big believer in the value of investing in high-quality fragrances, whether for your personal indulgence or as thoughtful gifts. The enduring allure, intricate aroma layers, and exquisite bottle designs all contribute to a worthwhile cost-per-wear ratio (girl math, right?). When you embark on the journey of finding your signature scent, you'll find it impossible to go back to something less refined. 
We cordially invite you to embark on a journey with us, as we unveil the captivating realm of luxury and luxe-inspired fragrances. Here, you'll find a scent to captivate every soul, or every mood you feel. There's something for all your eras here. 
Rosie xx
Divine Eau De Parfum
Gaultier
Price: $162.00+
Created as a celebration of the diversity and uniqueness of femininity, Jean Paul Gautier's newest fragrance is a sophisticated blend of floral magnetism, designed to radiate natural power and divinity to those who wear it. 
Adorned in a chic golden bottle inspired by the iconic Gaultier corset, this captivating blend of spicy lily and soft meringue is the perfect elevated scent to take you from day to night (with the staying power to match). She's bold, she's elegant and she's ready to take on the world with confidence. This one's for the empowered women everywhere, we see you!
White Tea Eau Fraiche Eau De Toilette
Elizabeth Arden
Price: $85.00
Defined as a scent that "captures the purity and simplicity of White Tea", this delicate fragrance is akin to Spring in a bottle. Scented with zesty citrus and a soft swirl of florals, it's the perfect mix of fresh lily, mandarin oil and Anjou pear that leaves a lingering musk of that crisp, refreshing air everywhere you go. 
Pop this one on your bathroom vanity for a fresh spritz on the go that'll leave you with that 'just out the shower fresh' aroma all day long, or pop it on over the top of your favourite citrus-y scent for the ultimate fragrance layering routine. 
Good Girl Blush EDP
Carolina Herrera
Price: $122.00
Adorned in Carolina Herrera's Good Girl iconic stiletto bottle, blush is a fresh and floral explosion of femininity, leaving a trail of delicate yet dominating allure in its trail. 
Inspired by the subtlety of a Peony and Ylang Ylang with sensual vanilla, this romantic scent radiates the multifaceted nature of modern womanhood and all its complexities. Its warm blend of delicate florals with the invigorating allure of vanilla is the ultimate feminine fragrance to take you from day to night in the most elegant form. 
Along with the classic Carolina Herrera Good Girl EDP and my personal favourite Carolina Herrera Very Good Girl Glam EDP, it's the ultimate 'Star-Girl' aesthetic fragrance.
Lily Jasmine Eau De Parfum
FRESH
Price: $82.00
Fresh's newest fragrance Lily Jasmine Eau De Parfum is delicately perfumed with the charm of jubilant lily bouquet and captivating floral. The scent is creatively designed to evoke a sense of optimism of new beginnings to those who embrace it.Inspired by the unique and multidimensional scents found in nature, FRESH fragrances are designed to be worn alone or layered together for the ultimate form of self-expression. 
In the Summer months, fragrances tend to dissipate more quickly, so it's important to layer scents for prolonged wear. Spritz one fragrance to the nape of your neck, and another on the collarbone and alternate the two – these two are designed to harmonize and evolve throughout the day, ensuring a lasting and enchanting presence. 
Pair Lily Jasmine with Hesperides Grapefruit to ground the floral notes with the citrus fruits for the ultimate Summer cocktail.
Erba Pura
Xerjoff
Price: $269.00
Reminiscent of a Sicilian Fruit Market, this luxury perfume combines the delicate goodness of fresh cut florals and bouquets with the raw scent of citrus fruity accords, transporting you to the heart of the Mediterranean in a single spritz. 
Feminine and divine in its aura, Erba Pura adorns a luxury undertone of fluffy musk and amber to evoke a sense of sensuality to those who wear it. Best suited to a classy brunch or drinks by the pool, this scent is the one to elevate your summer.
The Fragrance
ROBE
Price: $89.99
Offering more than their divine hair care range, ROBE's iconic fragrance is an enticing, sophisticated scent designed to elevate your hair and skin through a rich concoction of botanical inspired notes. 
Combining zesty lemon with fresh bergamot on top and layered with patchouli and musk, it's the ultimate power-scent that'll stay on all day. Defined as "a rejuvenating and refined essence that transcends gender", it's the perfect addition to your vanity that the whole house can enjoy. 
Phantom Parfum
Paco Rabanne
Price: $127.00+
Adorned in iconic Robot packaging designed to reflect the assertive facets of masculinity, Paco Rabanne's Phantom captures the essence of man through an assertive blend of addictive scents, crafted to leave a sense of seduction and heightened excitement to he who wears it. 
Enriched with top notes of Bergamot and Rhubarb Accord, hearts of patchouli and base notes of vanilla bean, it evokes a bold yet sophisticated aroma. Add this one to your man's (or your own!) fragrance collection for a bout of daring power wherever you go
Oudgasm Cafe Oud
Kayali
Price: $140.00
Take the luxurious, sensual scent of freshly ground coffee with you all day with Kayali's newest addition to their fragrance line, Cafe Oud. Insured by Vanilla bean, white musk and cappuccino, it's the ultimate elevated scent to take you from day to night. 
The Oudgasm collection is a luxurious array of rich fragrances, each designed to elevate your everyday from basic to ultra-chic. Launching into Sephora online and in-store from October, the range comes in 4 sophisticated notes, Vanilla Oud, Rose Oud, Tabacco Oud and Cafe Oud, each to evoke a different sense of self. If you're like me, you'll be grabbing all 4 just in time for Summer nights.
Spring Flower EDP Spray
Creed
Price: $329.38
A fresh fruity floral fragrance perfect for daytime wear, Creed's Spring Flower is a feminine and classic take on a passionate spring affair. Enriched with notes of peach, melon and apple combined with rose and musk, it's inspired to bring warmth and nostalgia wherever you go
For an elevated take on the classic Creed, try Creed Carmina, a bold take on femininity that combines floral elegance with a modern woody aroma for an electric sensibility. Oh, and it's got plump black cherries in it too, the ultimate essence of feminine allure.
Rose Passion EDP
Jimmy Choo
Price: $171.00
Transport yourself to a tropical beach paradise with Jimmy Choo's Rose Passion, a deliciously luxurious blend of coconut and sunny frangipani that's perfect for summer-lovin' all year round.
It's jewelry-like bottle makes way for a soft, striking fragrance captured inside, offering a more elevated tropical escape that's drenched in the scent of luminous jasmine flower and refreshing.
Jimmy Choo Rose Passion is a floral ambery solar ode to a free-spirited woman living and loving life on her own terms.
In its jewelry-like bottle, the fragrance opens with a sunny frangipani flower and coconut water. In the heart, the orchid blends with a luminous jasmine. At the base, the scent becomes more intense
Rose Passion is the irresistible empowered and glamourous addition to the luxurious fragrance line up by Jimmy Choo.
Product Ingredients: Coconut Water, Frangipani Flower, Orchid, Jasmine Vanilla, Sandalwood.
Animalique EDP
BYREDO
Price: $266.00+
Everybody needs a Byredo Fragrance in their collection, no matter who you are. Byredo's Animalique is a perfectly sophisticated scent inspired by humanity's inner beast and nature. Sparkling citrus top notes are delicately complimented with light florals atop the scent's deep base notes, which evoke a deep likeness to the feral atmosphere of nature through tobacco lead, amber and charming white suede. 
It's the perfect scent to take you from work to evening drinks, with the staying power lasting just as long. Indulge in your inner animal and let your fragrance do the talking, it won't let you down.
St Argo 191 - Dog Perfume
Harlow Harry
Price: $69.00
Honourable Mention:
Who said pets can't get in on the luxury perfume game?  
Take the next step in your furry friend's pamper routine with Harlow Harry's St Argo 191, a mystical modern scent of amber and musk created specifically for your pooch's hair so they can smell fresh and bougie all day long. Let your pet exude freshness and sophistication this Summer – And with Christmas right around the corner, it's the perfect stocking filler.
Read More From En Route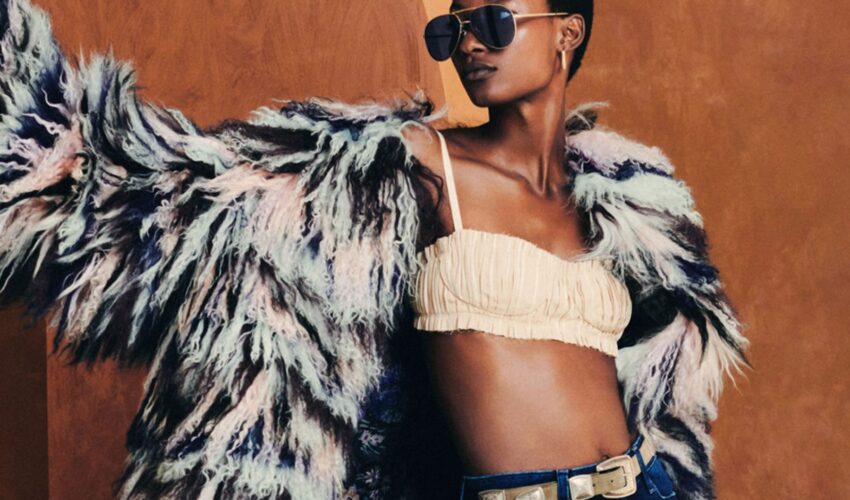 Beauty , Self , Style
06/23
come En-Route with us
Sign-up for our newsletter.
By clicking "submit", you agree to receive emails from En-Route and accept our privacy and cookie policy.