Beauty
10 Beauty Brands Doing More For The Planet
Good for you, good for the Earth.
05/23
Share this:
Filed under Beauty
Written by Kate-Marie Thorpe
Breaking News: Beauty brands can have a positive impact on our planet, while still delivering high-quality products. No more DIY, at-home turmeric masks! 
As we become more aware of the impact of our purchasing decisions on the environment, the demand for sustainable and eco-friendly beauty products is on the rise. Many beauty brands are now implementing innovative and responsible practices in their production processes, packaging, and sourcing of ingredients, all with the goal of reducing their environmental footprint. 
We've rounded up some of the top sustainable beauty brands that are making a positive impact on our planet, while still delivering high-quality products. From natural and organic ingredients to eco-friendly packaging and manufacturing, these brands are leading the way in sustainable beauty.
1. Mr. Smith: Mr. Smiths commitment to sustainability extends to all aspects of its business, from ingredient sourcing to packaging and production methods. The brand uses natural and organic ingredients like organic passionflower, kakadu plum and frankincense, that are sustainably sourced, reducing the use of harsh chemicals and supporting ethical practices. To celebrate Eath Day this year, proceeds from their Limited Edition Leave In will support ReForest Now in the restoration and protection of the Australian rainforest ecosystem, and comes in a stunning botanic design carton (recyclable, of course). 

Mr Smith, Leave In RRP $53.00 | Shop here
2. L'Occitane: You can lather up knowing that your favourite handcream is good for the earth too. L'Occitane's commitment to sustainability is reflected in its various initiatives and programs aimed at reducing its environmental impact. The brand uses responsibly sourced natural and organic ingredients, many of which are obtained through ethical farming practices that support local communities. The French beauty fave's products are packaged in eco-friendly materials, including recycled and biodegradable options, to minimize waste and promote recycling.

L'Occitane, Intensive Hand Balm Duo RRP $55.00 | Shop here 
3. OPI: Nail polish is notoriously filled with chemical products, so its refreshing to see manicure pioneers doing more to provide natural alternatives. The new Nature Strong collection features vegan and cruelty-free nail polishes made with naturally-derived ingredients like sustainably farmed cellulose from eucalyptus trees. Production is also made without the use of plastics and the formula is suspended in a bio-sourced base. To the (nail) salon!

OPI, Nature Strong Mind-full of Glitter Nail Polish RRP $23.95 | Shop here 
4. Youth to the People: Youth to the People, and power to the planet. YTTP uses natural and organic ingredients that are responsibly sourced and 100% vegan (always have, always will). Their packaging is also eco-friendly, using glass bottles and jars, recyclable tubes, and FSC-certified paper packaging. Using renewable energy sources, these legends have committed to achieving net carbon emissions, and by 2024, our To The Planet Fund will have donated $1 million to nonprofit organisations in the climate space. 
Youth to the People, PEPTIDES + C ENERGY EYE CONCENTRATE RRP $48.00 | Shop here 
5. IKKARI: They may be a fairly new to the cosmetic scene, but IKKARI have been one of the most considered launches we've seen in recent years. Their product packaging is made from variety of eco-friendly materials such as glass and bioplastic made from sugarcane and FSC-certified paper—making it 94% kerbside recyclable. Moreover, they're committed to minimizing its plastic footprint and have partnered with Waste Revolution to become Plastic Neutral Certified. As part of its partnership with Waste Revolution, IKKARI also makes an annual donation to BlazeAid, which supplies rural communities with fence posts made from recycled plastic.
IKKARI, INSTANT HYDRATION SERUM RRP$98.00 | Shop here 
6. Seed: Committed to changing our world from the inside, and outside, this probiotic powerhouse brand have dedicated a research team to minimise our plastic footprint. They founded SeedLabs to advance emergent environmental research and develop novel microbial innovations to enhance, restore, and prioritise the health of our planet.
The brand also sources ingredients sustainably, using organic and biodynamic farming methods whenever possible. Seed is committed to reducing waste and greenhouse gas emissions by using renewable energy sources in its operations and minimizing water usage. The brand partners with organizations such as the American Forest Foundation and One Tree Planted to support reforestation efforts and offset its carbon footprint.
Seed, DS-01® Daily Synbiotic For Adults RRP $49.99 | Shop here 
7. Aveda: Renowned for their naturally derived ingredients, Aveda's commitment to looking after our earth runs deep in their business practices. They use 100% post-consumer recycled materials in its packaging and have pioneered 100% post-consumer recycled packaging in beauty. Using blockchain technology to trace ingredients, Aveda sources organic whenever possible and uses and strive to be the authority in natural, responsibly clean hair care. As well as maintaining net zero/carbon-neutral manufacturing, the company also supports the UN Sustainable Development goal #6 to ensure access to safe and affordable water for all, prioritizing key sourcing communities of India, Nepal, Madagascar, and Ethiopia.
Aveda, scalp solutions exfoliating scalp treatment RRP $80.00 | Shop here 
8. RMS Beauty: Rose-Marie Swift (RMS) truly paved the way for 'clean beauty' back when the brand began in 2009. The brand have always used minimal, recyclable, or biodegradable packaging materials to minimise their environmental impact. They are continuing to expand on their refillable range, recently having added the ReDimension Hydra Powder Blush and ReEvolve Natural Finish Foundation to this option. RMS Beauty sources ingredients from certified organic or biodynamic farms, with a focus on fair trade and sustainability. They also prioritise using raw, food-grade, and non-toxic ingredients to ensure their products are safe for both people and the planet. Always looking to give back, RMS Beauty supports various sustainability initiatives, including ocean cleanup efforts and reforestation projects.
rms beauty, "Re" Evolve Foundation RRP $78.00 | Shop here 

9. Ellis Brooklyn: We have a soft spot for any fragrance brand that places a strong emphasis on sustainability and social responsibility. Ellis Brooklyn uses a combination of high-quality natural and sustainable synthetic ingredients in its fragrances, and has a strict list of over 1400 ingredients that it refuses to use in its products. All of the brand's products are cruelty-free and vegan, and the packaging is made from eco-friendly materials like glass, FSC-certified paper, and recycled plastics. They also partner with a number of organisations focused on sustainability and social justice, and is a member of 1% for the Planet, pledging to donate 1% of its annual sales to environmental non-profits. 
Ellis Brooklyn, Florist Eau de Parfum RRP $180.00 | Shop here 

10. KORRES: Founded in 1996, natural homeopathic remedies were the inspiration and starting point for this coveted skincare line. Korres is a brand that takes sustainability seriously, and it shows in their 'seed-to-skin' process. They work with more than 1,000 local and organic farmers across Greece to gather the best plant-derived ingredients, and they also harvest plants and flowers that have grown in the wild for thousands of years. This approach ensures that the brand is not only sustainable but also respects and preserves the local flora and fauna. Korres also has a Full Circle™ eco-friendly manufacturing process, which means that they have a dedicated recycling lab to ensure that waste is minimised and materials are reused wherever possible. This thoughtful approach to manufacturing allows Korres to reduce their environmental impact and make a positive contribution to the planet.


Korres, Apothecary Wild Rose Night-Brightening Sleeping Facial RRP $66.00 | Shop here 
Read More From En Route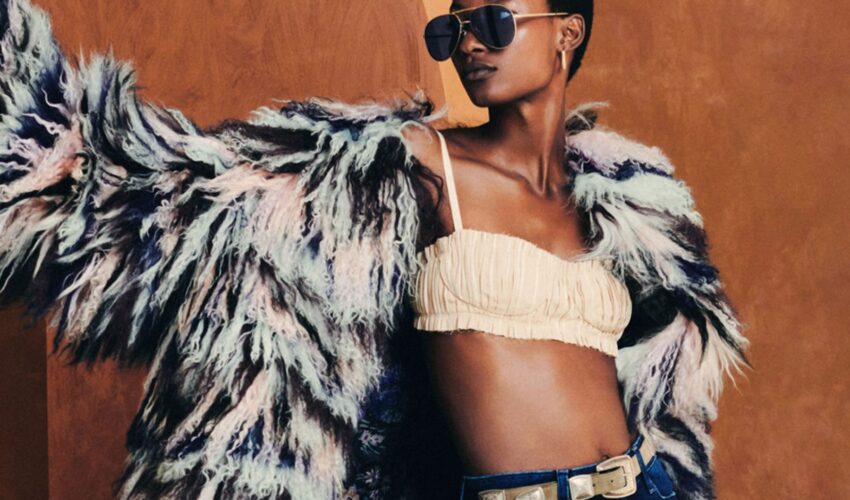 Beauty , Self , Style
06/23
come En-Route with us
Sign-up for our newsletter.
By clicking "submit", you agree to receive emails from En-Route and accept our privacy and cookie policy.