Beauty
10 Body Lotions That Work Harder For Beautiful Skin
Show your skin below the chin some love
07/21
Share this:
Filed under Beauty
Written by Vira Anekboonyapirom
Let's be honest, a great body routine is often overlooked. We love a good facial skincare routine as much as the next person but when it comes to the skin below our chin, we tend to apply a moisturiser once we've arrived at a crisis point.
Now that we're in the depths of winter and dry cracked skin is amongst us, it's high time we went on a hunt for the best body lotions that work harder than just moisturising and hydrating. We're talking about body lotions that help to sculpt and firm, brighten and exfoliate to combat our ageing skin. Why? Our body wrinkles and shows signs of aging too!
Go on, check out our top picks for body lotions filled with actives for beautiful glowy skin by summer.
Watermelon Glow Pink Dream Body Cream
Glow Recipe
Price: $43.00
Best For Smoothing & Exfoliating
When the makers of cult favourite serum Watermelon Dew Drops released an extension of the range in a body lotion, you know it's going to be fire. The Watermelon Glow Pink Dream Body Cream is infused with hydrating Hyaluronic Acid, natural exfoliant Hibiscus AHA, and vitamin-rich Watermelon Seed Oil leaving your skin lusciously soft and smelling delicious.
The Body Lotion
Nécessaire
Price: $25.00
Best For Moisturising & Enhance Skin Barrier Function
Packed full of Vitamins C, E and Omega's 6 and 9 to moisturise and nourish your body while Niacinamide works to support your skin barrier function locking in moisture for dry skin.
Skin Revealing Body Lotion with 10% AHA
Paula's Choice
Price: $43.00
Best For Exfoliating
A no-rinse exfoliating body cream is every lazy girl's dream. The chemical exfoliant AHA in this body lotion gently removes the build-up of dead skin and hydrates revealing smoother, softer skin, wake up to dolphin skin by morning!
Retinol Body Treatment
Chantecaille
Price: $155.00
Best For Repairing & Brightening
Treat your body to this body lotion formulated with Retinol to nourish, repair, smooth, firm, and brighten your skin! Retinol works to smooth and firm your skin while the added macadamia oil works to moisturise for beautifully soft skin.
LE SCULPTEUR
Sisley
Price: $290.00
Best For Defining & Firming
Like a pilates class in a bottle, this contouring body cream was born from the collaboration between Sisley Laboratories and The University of Paris to bring you an innovative patented formulation that helps thighs to appear more defined, firm, and works to minimise the appearance of cellulite!
Vitamin B3 Body Serum
Clear Skincare
Price: $65.00
Best For Sun Damaged Skin
You've all heard about the wonderful benefits of Niacinamide in our skincare, so why not add this hard-working active into our body lotions? Genius! This lotion contains 1% Niacinamide and hydrating powerhouse Hyaluronic Acid especially great for those with sun-damaged skin to reduce the appearance of hyperpigmentation, fine lines, wrinkles, and improves our skin's barrier function.
Available at Clear Skincare for $65.00
Body Fit
Clarins
Price: $87.00
Best For Minimising Appearance Of Cellulite
The unique formula powered by Quince Leaf helps to reduce the appearance of cellulite while firming and smoothing your skin. The natural quick-absorbing formula is great for sensitive skin all while fighting first signs of aging.
Butta Drop Whipped Oil Body Cream
Fenty Skin
Price: $65.00
Best For Brightening & Hydrating
The rich thick whipped formula is packed full of 7 luxurious oils from Jojoba to coconut oil, antioxidants, and Vitamin C to hydrate and brighten. With the help of skincare's gold standard humectant, Glycerin locks in the hydration to restore skin's suppleness.
Kakadu Plum Body Milk
We Are Feel Good Inc
Price: $27.95
Best For Brightening & Evening Skin Tone
Awaken dry dull skin with this luxe body milk that dries leaving your skin feeling silky smooth. The inclusion of Niacinamide, natural antioxidants and vitamin c from Australian Kakadu Plum promotes skin barrier function and evens out skin tone.
Complete Body Firming Lotion
Enbacci
Price: $80.00
Best For Firming 
Surviving the ice age by developing protective repair mechanisms that are preserved into its DNA, the Saponaria Pumila stem cell is scientifically proven to protect dermal skin cells from UV radiation, improve human stem cell activity, and fortify the skin's natural defence system by improving skin barrier function, elasticity and firmness.
Read More From En Route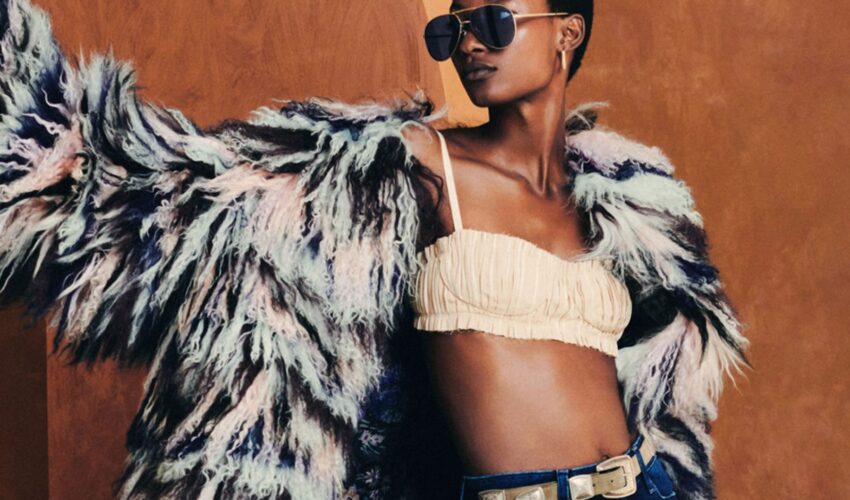 Beauty , Self , Style
06/23
come En-Route with us
Sign-up for our newsletter.
By clicking "submit", you agree to receive emails from En-Route and accept our privacy and cookie policy.