Beauty
New Addition Flex: 12 Items The En-Route Team Can't Get Enough Of This Month
05/22
Share this:
Filed under Beauty
Written by Jo Hombsch
Welcome back to our round-up of all the things our team has been loving (or shall we say, swooning over) throughout the month of May. They're personal favourites, things each of us cannot get enough of, use daily and would purchase over and over again. Working across the fashion, beauty and lifestyle space, we try and test almost everything that comes across our desk, so naturally, we wanted to share with you the best of the bunch from the month that was.
Here are 12 items we truly love and think you might too.
D. Louise | Valencia Ring
"Forever on the lookout for new gold rings that won't tarnish, won't fade and won't leave a black stain on my fingers, I haven't taken this one off since purchasing it. My partner calls it my 'croissant' ring, I call it a twist, but either way: it's delectable."
Westman Atelier | Baby Cheeks Blush Stick
"Another winner I just can't get enough of this month. The creamy, buildable formula gives the most perfect flush with minimal effort. It looks divine over tinted moisturiser and full-coverage foundation alike, and once it's on, it WILL NOT BUDGE. Divine."
Lyre's Non-Alcoholic | Pink London Spirit
"Maybe I'm missing the UK too much already, but this pink bottle of happiness certainly filled my (non-alcoholic) G&T void. Not only is it tremendously floral and full-tasting, this month 10% of purchase proceeds go towards the McGrath Foundation – a cause very close to my heart."
Peach Underwear | High Rise Bikini Brief
"I never trust when a brand describes their underwear as seamless because 9 times out of 10, they're not. But NOT with these bad boys – I haven't been happier thanks to this super comfortable design and fabric."
House of Sky and Breath by Sarah J Maas
"After the last book, you know damn well I wasn't not going to grab the sequel. Of course, this one leaves you on yet another cliffhanger. I'm just hoping the narrative doesn't end anytime soon – bring on book 3, rumoured to be released in 2023. Sigh"
B Quenched | ESK Skincare
"Two words – Skin saviour! Whenever my skin has had a bad month (think redness, uneven texture) I turn to this trusty serum to bring my skin back to normal thanks to the added hemp and vitamin b3. I've probably gone through 3 or 4 bottles of this now and can't swear by it enough."
Oral-B iO 9 Series Rechargeable Toothbrush
"The toothbrush I didn't know I needed until now. Yes, it has an expensive price tag but I promise you, you will not regret it. It's basically a coach for your teeth, mapping out your teeth whilst encouraging you to keep going until you've reached all the spots.  Vibrating when it's ready to move on or when you're brushing too hard. It's a game-changer"
"Caudalie's Beauty Elixir has had a rebrand, it's the same formula we love with new chic packaging. Use this multi-functional refreshing spray when you first wake up, spray it on before applying skincare, to set makeup, make-up brushes or a quick refresh during the day."
"Designer Collette Dinnigan has exclusivity launched candles into Myer and the scent just oozes Southern Italian summer nights. With a soft fragrance of lemon, neroli and bois de rose that transports you to Italy.
H&M | Oversize Cotton Hoodie
"Each year I look for a new piece of cosy clothing to spend the cold nights at home and H&M's hoodie is my 2022 winner. It is ridiculously soft and as warm as can be, made from organic cotton it's affordable and the perfect movie night hoodie."
Mount Rozier | 'Wild Peacock' Chardonnay 2019
"I love trying new wines but admittedly stick to the ones I enjoy (I'm speaking to you Pinot Grigio!) So when I tried this 2019 Chardonnay I was shocked at how delicious I found it. Beautifully balanced, this Chardonnay is fresh with a creamy texture and a must-try for all winos."
LANEIGE | Water Bank Blue Hyaluronic Gel Moisturiser
"Laneige's new water range is the refreshing and hydrating boost your skin needs heading into winter. My favourite of the collection is their Gel Moisturiser that is infused with mint leaf extract to help cool skin and reduce oiliness."
Read More From En Route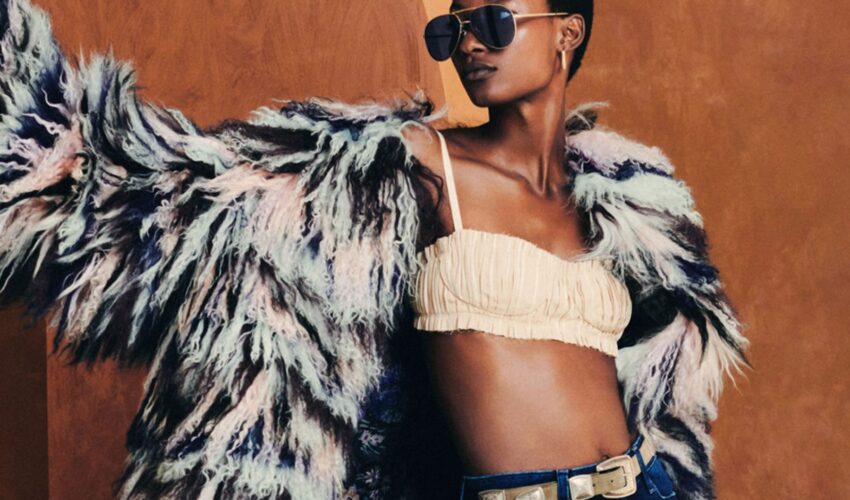 Beauty , Self , Style
06/23
come En-Route with us
Sign-up for our newsletter.
By clicking "submit", you agree to receive emails from En-Route and accept our privacy and cookie policy.