Beauty
New Addition Flex: 12 Items The En-Route Team Can't Get Enough Of This Month
04/22
Share this:
Filed under Beauty
Written by En-Route Editorial Team
Welcome back to our round-up of all the things our team has been loving (or shall we say, swooning over) throughout the month of April. They're personal favourites, things each of us cannot get enough of, use daily and would purchase over and over again. Working across the fashion, beauty and lifestyle space, we try and test almost everything that comes across our desk, so naturally, we wanted to share with you the best of the bunch from the month that was.
Here are 12 items we truly love and think you might too.
Benefit | Brow Lamination
"I've been a big fan of getting my eyebrows waxed and tinted at Benefit for years now, the whole process is very easy. I usually drop by when I am out and about in the city. The other day I found out they now offer a brow lamination service too, I am instantly hooked."
In The Round House | Multi Colour Wave Side Plates
"These multicolour plates are very chic, the combination of the colours and the wave detailing around the edge sold me. They're plates to bring out at your next dinner party to elevate the table setting."
HydraFacial
"Imagine a microdermabrasion, but better and more gentle than a manual exfoliation. It's a 3 step process that pulls dirt from your skin and infuses it with all the skin-loving serums. Immediately after the HydraFacial my skin felt baby soft and had a refreshing glow. The results lasted a couple of weeks with my make-up gliding on like a dream. Would I get it again? Yes!"
Acne Studios | Square Toe Booties 
"Hands down the most comfortable winter boot you will own this season! If you were to invest in anything, make it this fancy pair of well-made boots by Acne. They're so comfortable you can walk a mile in them and I promise it's worth every penny."
Peppermint Grove | Freesia & Berries Hand & Body Cream
"It's the scent for me. This gorgeous hand cream is an absolute delight whenever I slather it on my hands. I leave mine by the kitchen sink so I don't end up with aged hands every time I wash the dishes – it's also a great motivator to do the dishes. I pair the pretty bottle next to its Hand Wash to make my kitchen counter look extra posh."
House of Earth & Blood by Sarah J Maas
"I could not put this book down – albeit, it was a slow start but boy it had me skipping meals, losing hours and my sense of reality real quick. Think Buffy The Vampire Slayer with a sprinkle of 50 Shades. A must-read!"
Sulwhasoo | Concentrated Ginseng Renewing Cream
"This decadent Renewing Cream has left my skin glowing! Adding some luxury into my skincare routine, Sulwhasoo's latest release aims to nourish, protect, and firm, all thanks to the potent Korean Red Ginseng."
Zara | Bomber jacket
"As the weather gets colder, I'm on the lookout for a versatile and on-trend jacket. This khaki Zara bomber can go from day to night making it the perfect Autumn purchase!"
Mr Black | Espresso Martini
"Espresso Martinis are always the best pick me up drink and Mr Black's canned martinis taste like they've just been shaken by a bartender and poured into a glass in your own home. Crafted by expert roasters and made from top-grade arabica coffee and vodka, these drinks are delicious and addictive… luckily they come in a pack of 4!"
Rare Beauty | Positive Light Liquid Luminizer 
"This magical liquid highlight is truly stunning. A little goes a long way to give you a gorgeous glow, and the applicator isn't as small and stingy as some other brands. The packaging is beautiful and especially easy to use, I am a huge fan"
LMND | The Oxford Chiara Shirt
"A crisp, classic white shirt never goes out of style, and this one from LMND is the perfectly oversized cut for every occasion. My favourite part is how delightfully thick and luxurious the fabric is."
Ultraceuticals | Ultra A Perfecting Serum
"I'm currently doing an UltraCeuticals Real Visible Results treatment plan over 90 days, and I have to say they aren't lying about the name. I have already had so many compliments over the past month, and I think it comes down to the hero of my collection – a powerful but gentle Vitamin-A serum. I use it every second night, and I wake up with the best glow on those mornings, plus I can see a major reduction in fine lines"
Read More From En Route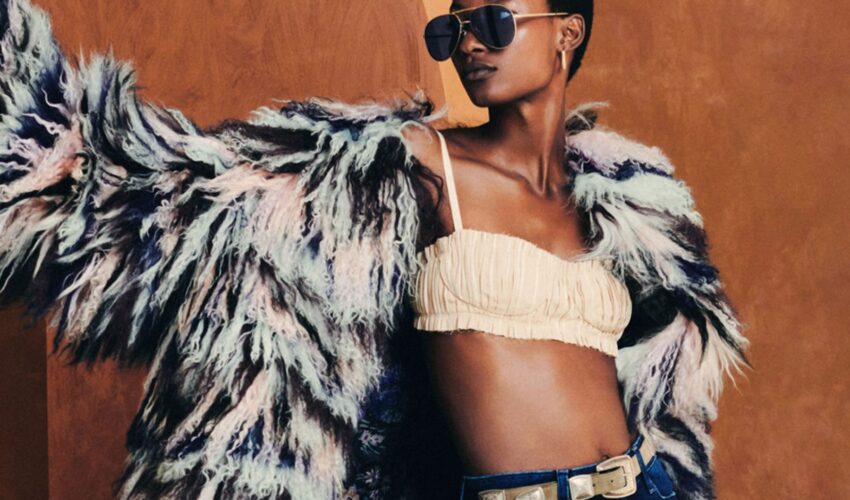 Beauty , Self , Style
06/23
come En-Route with us
Sign-up for our newsletter.
By clicking "submit", you agree to receive emails from En-Route and accept our privacy and cookie policy.