Self
At 27 Years Of Age, "I Was Assured It Was Simply Calcification." These Are 5 Things We Don't Get Told About Breast Checks
Do you know what your 'normal' is?
10/22
Share this:
Filed under Self
Written by Kate-Marie Thorpe
You may have noticed things have gotten a little… 'pinker' in your atmosphere this October. That's because this month is Breast Cancer Awareness Month. If you weren't aware of this, you're not alone—neither was I before 2018.
Three weeks before setting off on a one-way trip to London to start a new chapter, I was in the shower, minding my own business. When lathering my body wash under my right armpit, I felt something out of the ordinary: it felt like there was a golf ball underneath my skin. 
In a total panic, I spoke to my mum, who insisted we go and see a doctor the very next day. Due to my young age, I was assured it was simply calcification, but was ordered to do a biopsy 'just in case'. Lo and behold, this biopsy from the lump turned out to be malignant (that's the bad one, FYI) and after many a scan, poke and prod, I was diagnosed with Stage 2A ER+ Breast Cancer. 
At 27 years of age. 
I could barely believe it. 
Kristy Newton experienced a similar discovery while truck driving near Newcastle. She leant forward onto the steering wheel to scratch what she thought was a mosquito bite on the side of her breast. As she scratched, she felt a small hard lump, like a stone, beneath the skin. She eventually shared this discovery with a Radiographer friend, who went so far as to book her an appointment to have it scanned. 
The doctors advised that the lump was most likely a non-cancerous, fibrous lump but they would like to take a biopsy 'to be sure'. After all, Kristy was only 35 at the time. Confident in the results, she took a much-anticipated trip to the US. But on the trip, Kristy noticed that the lump had grown from what she had felt before. 
Upon returning to Australia, the doctor's appointment revealed the scans did not show the outcome Kristy had hoped for: "I'm really sorry, you have Triple-Negative Breast Cancer." Her world was completely rocked, and later testing also concluded that she had the BRCA gene mutation—a hereditary gene that makes up approximately 10% of all Breast Cancer cases. 
Kristy and I both have a lot in common. We were both well under the average age for diagnosis (mammogram screening invitations don't start until the age of 50), had no tell-tale symptoms apart from our discovered lumps, and had both never done a breast self-examination. As younger women, it's not really on our radar, but for obvious reasons, I strongly believe that needs to change.
Here are a few facts about self-checking that could be a barrier between you and your breast health: 
1. We don't get taught how to do them – and it's embarrassing to ask
Sure, it's been a while since I did P.E or Sex Ed in high school, but us ladies were never taught how to check our lady lumps for potential warning signs. We need to actively seek out this how-to process, which may not be something on our radar until much later in life. 
My advice is: get to know your body, the earlier the better. Not only is this self-exploration great for your body consciousness, but also gets you comfortable with where to look and feel. There are even great resources available on IG or TikTok if you're looking for step-by-step guides in an approachable way.
Check out this video by @pinkhopeaus
2. We don't think about doing them until we're older
As previously mentioned, Breast Cancer screenings don't typically become a regular thing until later in life, but that doesn't mean it can't occur as a younger person (case in point = me, unfortunately!). Breaking the stigma that this disease only occurs in more mature women will, hopefully, promote more conversations about breast checks and body awareness, which can only be a good thing. 
3. We need to do them on a regular basis (and not just on the first of the month)
'Feel them on the first' is a common way to get into a solid routine of checking your tatas on a regular basis. This is a fantastic reminder to get checking, but also remember that your breasts can feel different at various stages of the month (hello hormones and periods).
If something feels enlarged or lumpier than usual, definitely do not discount this, however, it is also worth copping a feel 1-2 weeks after when it's 'business as usual'. Consider setting up a calendar reminder every 25 days—that way you'll get to know your jubblies at every time of the month.
4. Breast density can make it more difficult to 'check yourself'
What does this even mean? Breast density refers to the amount of fibrous and glandular tissue, compared to the amount of fatty tissue within our breasts. Generally, us larger-busted babes tend to have higher breast density, making it much harder to feel or discover the signs of BC until much later. 
Try to be extra thorough when doing your self-examination if you have a higher breast density. This awareness, coupled with regular checks and open conversations with your GP (if you have a family history) will assist with catching any abnormalities at an early stage. 
5. They're also about what you 'don't find' and knowing what feels normal 
Most of the time when checking the cherries, you won't find anything. And that's fab! Best-case scenario. It's also about what you don't find which makes them such a worthwhile exercise. Knowing your baseline—or your 'normal'—will help you easily identify when something is feeling off, or out of the ordinary, that warrants a trip to the doctor. 
Something that you also won't feel in self-examinations is signs of a genetic mutation, like BCRA1 (which Angelina Jolie famously had a preventative mastectomy for) or BCRA2. Knowing your risk is a powerful tool to inform your decisions, and Breast Cancer Trials are running a Q&A webinar on 24th October on Genetics and Breast Cancer, hosted by the indomitable Annabel Crabb. 
Maybe I'm a touch biased, but taking control of your health can be one of the most empowering steps you can take as a woman. Regular self-checks, following up concerns with specialists, funding research for better outcomes and supporting organisations aligned with Breast Cancer are all actions that will bring us closer to a future without the 'pink cancer'.
In the meantime, below are top picks for products to add to cart which also supports Breast Cancer in October, and beyond.
ghd Gold® Hair Straightener In Orchid Pink | RRP: $320.00
$20 from every sale of the limited-edition pink collection goes to National Breast Cancer Foundation Australia
Bangn Body Pink Firming Lotion | RRP $48.00
$10 from every Pink Tube will be donated directly to the National Breast Cancer Foundation.
The Australian Women's Health Diary | RRP $19.99
All proceeds go to funding Breast Cancer Trials Australia, which is dedicated to finding new and better treatments and prevention strategies for Breast Cancer.
Sundae Body Cherry On Top Foaming Body Wash | RRP $20.00
Sundae Body will be donating $2 from every individual purchase of Cherry On Top directly to the National Breast Cancer Foundation
RAWKANVAS Refined Clarifying Red Wine Mask | RRP $55.00
10% of sales on their pink products: Lustre, Sol, Refined and Healer, throughout October will go to charities supporting breast cancer awareness and research.
Bonita Collective Breast Cancer 'Sheroes' Shirt | RRP$299.00 
100% of proceeds from the 'Sheroes Collection'  will be donated to Mater Chicks in Pink
Boody Padded Shaper Cropped Bra | RRP$27.95 
100% of the profits from each item from this collection are going directly to the McGrath Foundation.
Pink Hope Set of 4 Lipsticks | RRP $64.95
100% of profits from your purchase will be directed into Pink Hope's support, education & information programs.
Ralph Lauren Pink Pony Oxford Shirt | RRP $209.00
When you shop the Pink Pony collection, 25% of each item's purchase price is donated to Ralph Lauren's mission to reduce disparities in cancer care.
Tribe Skincare Resurfacing 2-in-1 Exfoliant | RRP $55.00
$5 from each online sale of best-selling 'Resurfacing 2-in-1 Exfoliant' will be donated to the National Breast Cancer Foundation for the month of October.
The Silver Collective The Pink Ring | RRP $49.00
100% of all sales will be donated to the NBCF to support individuals and families experiencing Breast Cancer.
Read More From En Route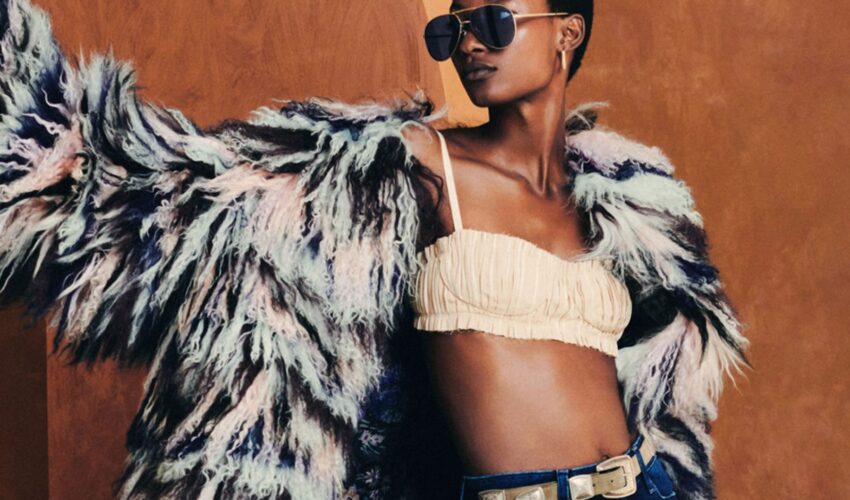 Beauty , Self , Style
06/23
come En-Route with us
Sign-up for our newsletter.
By clicking "submit", you agree to receive emails from En-Route and accept our privacy and cookie policy.