Beauty
Best New Beauty to Try in July
Everything you need to get your hands on this month.
07/23
#new beauty #winter
Share this:
Filed under Beauty
Written by Kate-Marie Thorpe
Hi! Katie here with your monthly round-up of beauty dropping in July. We're officially over the half-way point of the year (how did that happen?) and if you've done your taxes already… your hopes of a bougie blowout may be more of a savey shop. Well, at least Christmas is coming.
Get the low-down on the latest releases including pocket-friendly haircare, lip-loving balms and blurs, and multi-taking skincare to keep you on track. There's even some cute collabs to see you through the chilly season. Check out the latest July beauty to try and stay savvy!
—KT xx
Overachiever Balm Cleanser
Kester Black
Price: $60.00
The nailcare masters have funnelled their secret elixirs into their new skincare range, which features this beautiful, buttery balm. Featuring Cocoa Seed Butter and Vitamin E, it's also a 3-in-1 cleaner, makeup remover and mask in one. Take that, Tax Man.
The G.O.A.T Serum
Urban Jungle
Price: $46.00
From the makers of everybody's favourite cleansing balm comes the G.O.A.T of all serums that lives up to its namesake. This super serum takes out the gong for most actives packed into one handy formula, minimising time spend applying your skincare and leaving more dollars in your bank account—win! Brighten your day—and your face—with Niacinamide, Vitamin C, Ferulic Acid and Hyaluronic Acid bundled in a weightless, easy-to-wear serum.
Magic Hydrator Mist
Charlotte Tilbury
Price: $80.00
Mist on up, darling. The days may be chilly, but this hydrating mist is worth the moisture. A concoction of hyaluronic acid, niacinamide and pollution defence, we're loving this pre-skincare, pre-makeup and pre-making. Truly, magic in a bottle.
Vitamin C Glow Revealing Serum
The Body Shop
Price: $55.00
Vit C is making a comeback just in time for glowy spring skin, and this pocket-friendly potion will have you looking your best for the warmer months ahead. Packed with a powerful mix of 10% natural origin vitamin C and all-natural bakuchiol, dull skin has met its match.
B3 Nice 10% Niacinamide Serum
Sunday Riley
Price: $108.00
Like a best friend returning from her Eurotrip with the goodies, Sunday Riley has dropped a new Niacinamide serum when we all need a pick-me-up (or is it just me?). This water-based Niacinamide serum helps to tighten pores, smooth skin and eliminate blotchy texture, arriving just in time to save us from a Winter's worth of wind-blown damage.
Daily Radiance Primer SPF50
Coco & Eve
Price: $42.00
A primer AND SPF50 in one?! Just buy this now. Coco & Eve are paving their name as a new SPF powerhouse, and this latest addition to the range acts as a long-lasting base for makeup which has a satiny finish. Bonus: it contains antioxidants and niacinamide for skin-loving ingredients
Airbrush Flawless Lip Blur
Charlotte Tilbury
Price: $49.00
All hail the beauty goddesses: it's a double drop from Charlotte this month! Lip Blur has been blowing up Tiktok as the 'not too matte, not too creamy' Goldilocks liquid lipstick of the year so far, and every shade s an absolute delight. Don't believe me? Check out Rowi and Brandon's latest vid.
Liquid Rays
Sunset Daze
Price: $59.00
Psstt… if you're a fan of a certain liquid bronzer drops from a brand that rhymes with 'Funk Celebrant', you're in for a delightful treat. Liquid Rays is the new product from all-Aussie company Sunset Daze, delivering that coveted sun-kissed glow without the UVA damage. In three bronzed shades (5pm, 6pm and 7pm—cute!) and gorgeous glass packaging, this glides on like a Mykonos dream. Run don't walk.
Cosmos Eye Shadow Palette
ANASTASIA BEVERLY HILLS
Price: $87.00
If you're not already a collector of ABH palettes, this is a goodie to start with. Come for the rich, life-on-Mars red tones and stay for the shimmery, playful pops of colour (Supercluster is MESMERISING). Surprisingly versatile, reliable quality.
Lash Nourish Mascara
Luk Beautifood
Price: $37.00
A new release from a brand that is absolutely slept on, and once again, Luk Beautifood does not disappoint. 100% natural, you can flutter goodbye to irritated eyes with this pigmented mascara that contains antioxidants, anti inflammatories and caffeine for your healthiest lashes yet. It also comes in brown which I personally adore.
Barbie Collection Nail Lacquer
OPI x Barbie
Price: $22.95
The Barbie hype is real, and we're here for it! While we may be covering ourselves head to (perfectly arched) foot in pink, those wanting to dip their nails in for a taste of the Big Pink experience will delight in the new OPI Barbie collab. Featuring sparkling baby pinks, beachy yellows and disco frosted glitters, step into your very own Dreamhouse nail salon with this playful range.
Repair Cream
Go Bare
Price: $52.00
Where was this product 10 years ago when my ingrown hairs were fierce as fire after laser hair removal? Seriously, this product is a game-changer for anyone who zaps, waxes or shaves. Working as a post-treatment lotion, it cools and soothes anti-inflammatory properties to reduce angry, ouchy skin and work to prevent clogging.
Clear Quartz Gua Sha Holder
By the Be
Price: $60.00
Perhaps the chicest entry in this month's new beauty, this dainty and delightful set will adorn your vanity with both practicality and style. Each moment will seem special using this tool; each piece has been hand-selected to fit together perfectly, and thus cannot be sold separately. Make it a sacred morning ritual. 
Sensitive Lip Balm
Dermal Therapy
Price: $6.99
A girl can never have enough lip balms, especially in this season. For those with extra-dry, chapped or sensitive lips, this may just be your savior: Dermal Therapy has introduced a sensitive version of their best-selling balm. Formulated with dual soothing actives for gentle care, it's squeezy and non-scented for even the most troublesome of lips.
Hydration + Shine Daily Conditioner
Exper+ise
Price: $29.99
Is this the month for beauty brands to dip their toes (or locks, in this case) into a new vertical? Maybe! The much-loved NZ skincare brand Essano have created Exper+ise which harnesses their research and perfection of active skincare ingredients and weaves them into haircare. The Hydration +Shine range, for example, contains Hyaluronic Acid and B5 for strength and shine. Well worth a try.
Platinum+ Hair Straightener In Pink Peach
ghd
Price: $405.00
One may be forgiven for thinking every pink-themed launch is on trend with Barbie this month, but ghd are continuing their long-standing support of NBCF to bring a new iteration of their pink collection. In peachy pink and fuchsia marbled designs, ghd will donate $20 from each product sold from the pink peach collection to help breast cancer charities across the globe. Also, if you're reading this… CHECK YOUR BREASTS. 

Volume & Shine Shampoo
Everblue
Price: $15.00
We love a multi-tasker (and no, we're not talking a 3-in-1 situation—the economy is not that bad!). Everblue is the newest haircare line to launch at Coles, and honestly, the ability to do my groceries and my self-care shop has never been better. Aloe Vera, Wheat Protein and Cocoa Butter make this a super potent and effective solution for soft, silky locks.
Blonde Conditioner
People Haircare
Price: $16.00
It's the best of haircare (Australian-made, plant-based, 100% recyclable, cruelty free & vegan) without the worst of haircare (no sulphates, parabens, propylene glycol, mineral oils, SLES & ALS). If you're a natural blonde who has been looking for a solution to give your mane its spark back and banish brassy tones, this one's for you. Also available at Coles (go off!).
Read More From En Route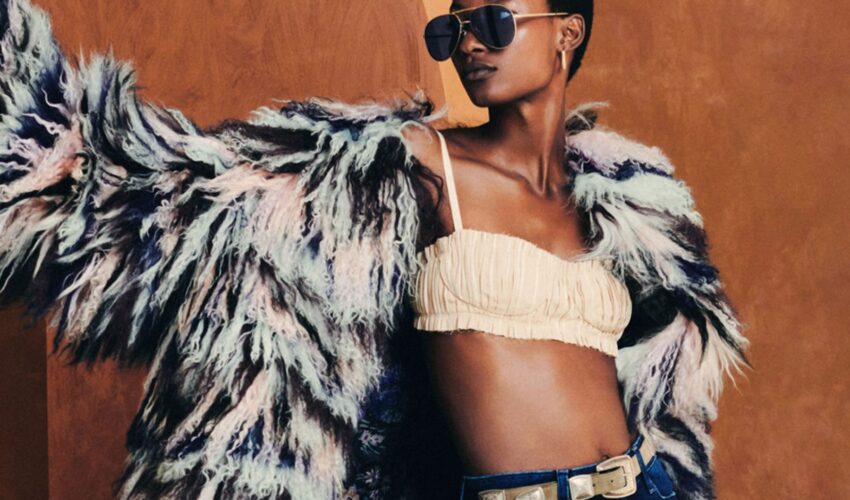 Beauty , Self , Style
06/23
come En-Route with us
Sign-up for our newsletter.
By clicking "submit", you agree to receive emails from En-Route and accept our privacy and cookie policy.