Beauty
Best New Beauty to Try in March 2023
We may be headed into Autumn, but the year is just starting to heat up
03/23
Share this:
Filed under Beauty
Written by Kate-Marie Thorpe
Hey, it's Katie here, coming to you with the creme-de-la-creme of beauty hitting our shelves in March. We may be headed into Autumn, but the year is just starting to heat up, serving hot new skincare launches, mouth-watering lipsticks and innovative eye options to get you through the day. Buckle up, there's a lot to fill up your cart with this month! 
—KT xx
Active Lash
Ardell
Price: $12.99
Gym girlies, these ones are for you! Don't sweat it, your lashes will be sitting pretty all workout long with these resilient lashes which are water-resistant, sweat-proof and fitness-friendly. Also fab for those living in humid climates.
Fenty Icon Velvet Liquid Lipstick
FENTY BEAUTY
Price: $45.00
Our comeback queen RhiRhi continues her reign over both the music and makeup industry, bringing back the liquid lip. Updated for a newer, gentler experience, we can't wait to get this creamy, dreamy whipped tube of opaque colour on our smackers this month.
Protini Polypeptide Cream
Drunk Elephant
Price: $113.00
A much-loved favourite from the cult skincare brand returns! The OG's have been singing its praises since it was first released back in 2019, and now it's hit the AU market once again. A decadent moisturiser made with nine signal peptides to give tired, tight skin a hydrating boost.
Hit The Dec Neck & Dec Firming Cream
Dr. Naomi
Price: $149.00
Because why should faces have all the fun? Give your decolletage and neck a fighting chance against lines, sun damage and pigmentation with an intense blend of Hexylresorcinol and Dr. Naomi's signature 'Brightening Cocktail'.
Future Youth Treatment Mask
ARKIVE
Price: $28.00
Future Youth? We'll mask to that. A weightless, enriching mask comprised of baobab oil, shea butter and coconut oil works hard on dry hair without weighing it down. Say goodbye to frizz and breakage, while also enjoying the benefits of stronger, shinier strands. Perfect for an everything shower kinda night.
Banana Bright+ Vitamin CC Sticks
Ole Henrikson
Price: $48.00
You know the eye cream. You love the serum. Now Ole Henrikson gives us the latest in the Banana Bright line-up, and wowzers, is it a goodie! Part skincare, part makeup, this colour-correcting stick comes in 3 complimentary shades and harnesses the power of Vitamin C to neutralise dark circles.
Antioxidant Body Whip
Bali Body
Price: $28.00
Give your self tan a helping hand well into the cooler months with a specially formulated body lotion to make it go the distance. Hyaluronic Acid and Niacinamide work in tandem to hydrate and firm the skin, while encasing your body in a whipped, cloud-like formula. Bliss!
Good Apple Full-Coverage Transfer-Proof Vegan Serum Foundation
KVD BEAUTY
Price: $$60.00
Gone are the days when KVD was known only for its zero-to-a-hundred full-coverage beauty range—and we're here for it. Customise your complexion with this buildable, velvety formula which delivers a skin-like finish, no matter your level of coverage. And can we take a moment for this enchanting packaging (which is also recyclable)? Worthy of the vanity display, we say!
Hyaluron Activ B3 Renewal Firming Cream
Avène
Price: $72.99
Hydrating heroes Hyaluronic Acid and Niacinamide are working overtime to save your skin from drying out this season. The newest range from Avene sees the power duo revitalising and deeply nourishing skin during the day to deliver the ultimate lasting, dewy base.
CHILL OUT Brightening Eye Cream
MECCA MAX
Price: $22.00
Is there anything quite as nice after a balmy evening than waking up and applying eye cream with a cool metal applicator? Wethinks not. MECCA MAX's new eye gel-cream is served up in a convenient squeeze tube with aforementioned gold metal applicator built in. Keep it in the fridge and let the vitamin C, hydrating hyaluronic acid and ceramides do their thing.
Speedy Smooth Quick Smoothing Pore Mask
BENEFIT COSMETICS
Price: $62.00
Nostalgia is the key player in March—is that you, Porefessional Primer? No! Similar tube, similar colourway, brand new range. Benefit has redefined the pore game with a fresh collection of pore-targeting products, with the Pore Mask aiming to unclog pesky areas at lightning speed. Perfect for pre-gaming skincare or multi-masking.
Clearing Face Wash
Frank Body
Price: $16.00
Did somebody say 'Makeover Montage'? Frank Body's face and body faves have gone through a glow-up, and the results are nothing short of brilliant. Get this gentle yet deeply cleansing wash all over your face while you're in the shower with Frank for clarifying results, thanks to the power of salicylic acid.
HD Skin Powder Foundation-enroute
MAKE UP FOR EVER
Price: $72.00
Long known as skin-perfecting pioneers, MUFE have brought their newest wonder down-under. Following firmly in the footsteps of the liquid version of their HD Skin range, this high-coverage powder is undetectable, sitting on the face like a second skin. Bonus points: it can also be used as an eyeshadow primer or finishing powder (with a light touch!).
The Serum
Melio
Price: $75.00
You know the saying 'good things come in small packages'? This serum is no exception. Highly concentrated to deliver powerful results, it strips out all fillers and packs in the essentials that make a real difference to your skin: mangosteen extract, Vitamin C, Hyaluronic Acid and Ferulic Acid.
Unlocked Satin Creme Lipstick
HOURGLASS
Price: $63.00
If this hasn't been all over your For You feed yet, congratulations—you've successfully broken TikTok's algorithm. Delivering the Goldilocks consistency (perfect mid-opacity, creaminess, shine and stain), these 21 glorious shades drench your lips in a hydrating, satin-crème formula which sits perfectly atop your pout without settling into lines.
Grandepout Plumping Lip Mask
GRANDE COSMETICS
Price: $27.00
Plump up the volume! Okay, let's move past the incredulous pun and get straight to the point: this makes your lips pillowy-soft, and works while you're sleeping. Best of all, the results don't stop after one night; keep using it under your fave lipstick and nightly for improved, hydrated lips on the reg.
RESTORATIVE FACE OIL
Ikkari
Price: $89.00
If Adrian Norris' name sounds familiar, it may be because he's one half of Australian luxe fashion house, AJE. With a new line to match the grace and purity of his textile creations, the Restorative Face Oil (along with the full range) is created with an apothecaric approach, harnessing plant intelligence and nutrient-dense actives.
7-Day Exfoliating Foot Peel
GINGER & ME
Price: $31.95
As we start to retire our chunky slides, trusty Birks and faithful Crocs, we whole-heartedly admit: our heels are a little worse for wear. Slip into these foot mask boots, and let the scientifically formulated natural extracts exfoliate and nourish the skin—peeling away gradually in 3-7 days to reveal soft, even tootsies.
RetiFol
Synergie Skin
Price: $144.00
It's the hybrid we've all been waiting for: encapsulated retinol teams up with gentle exfoliating peptides for the ultimate smoothing and resurfacing experience. This one contains 0.4% stabilised rentiol, which famously stimulates collagen to minimise fine lines. Love at first touch.
Born This Way Ethereal Light Concealer
Too Faced
Price: $43.00
Gaga was right: you are on the right track with the latest Born This Way offering. Be the light with this luminous, medium coverage concealer with a serum-like consistency, delivering buttery-smooth under eyes. There's also a stellar line-up of shades to suit a wide variety of complexions. 
Read More From En Route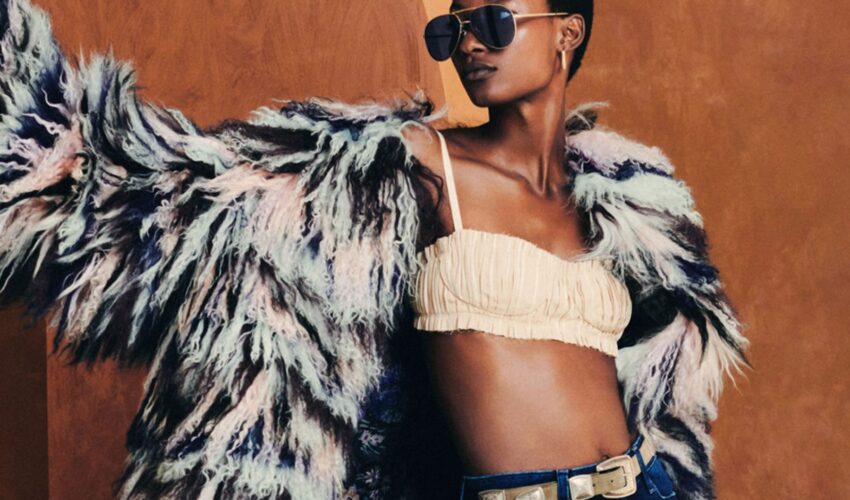 Beauty , Self , Style
06/23
come En-Route with us
Sign-up for our newsletter.
By clicking "submit", you agree to receive emails from En-Route and accept our privacy and cookie policy.