Lifestyle
Decor, Decoded: How to Update Your Space For Spring
Miss Amara specialists reveal how to choose the perfect rug.
10/23
#decor #interior styling #rugs
Share this:
Filed under Home
Written by Kate-Marie Thorpe
New season, new decor. Right..?
With the warmer months now upon us, it's tempting to want to incorporate lighter, airy textures and colours into our living spaces, but it can be impractical—not to mention expensive (in this economy!)—to go replacing your furniture and accent pieces every season.
Enter the ultimate styling piece: the humble rug. With an array of designs, textures and compositions to choose from, it's the 'one-and-done' investment to make if you're looking to instantly refresh a room.
Not sure where to start? Shaye from the styling team at Miss Amara guided us through some key considerations and upcoming trends for your next big decor purchase.
Eniko Abstract Cream Washable Wool Rug by Miss Amara
What colours or prints can we transition to for Spring/Summer and warmer months? Are there any particular trends this year, or are there classic colours that are always in for rugs?
We will definitely see a shift towards florals, of course for spring and summer – it's a total given! However I definitely think there will be a big shift towards more classic prints with a fun spin on them, think bold stripes, polkadots, check and gingham patterns with a twist.
Let's talk composition. Is there a rule when the temperature starts rising, that our rugs need to become thinner? Or can we still indulge in a high-pile, cosy fluffy rug?
In terms of different fibres for different seasons, absolutely! However it really depends on how the fibre is woven and the density, say you have a flatwoven wool rug, this will work year round! But if you have a big looped woollen rug – you may want to swap it out for a more summer friendly low pile rug.
A large rug can be a centrepiece or talking point for the room, but how can we best incorporate rugs into smaller, less dominant spaces? Are 'accent rugs' a thing?
Adding smaller rugs into your home can sometimes seem hard, however think of the awkward spaces, do you have a super wide hallway and rather than it feeling like a catwalk, think about a couple of 120 x 180cm rugs scattered down it – this will creates spaces within one large space, anchor one with a console table, another with a bench seat and the next with a piece of art or a plant.
Adding rugs under a reading nook chair, or in the kitchen can always help spice up any space. Last but not least, think about layering, adding a smaller rug over the top of a large rug, playing with pattern and contrasting tones and textures always brings intrigue, playfulness and a sense of warmth.
What advice would you give to a minimalist when choosing a patterned rug?
If you lean more towards minimalism, remember a plain rug may be the answer however a little bit of pattern actually helps guide your eye around the room, thinking about how the fibres in the rug work, what way do they sway… what are they pointing towards? If you are wanting to go super plain and minimal – remember texture is key to pulling off that barely there but still warm and homely feel.
Washable vs. Traditional: is the quality and durability still the same for each?
Traditional rugs have a thicker backing, often a cotton canvas, that creates stiffness of the traditional rug. The TUMBLuxe rugs are foldable, with flexible backing and non-slip grip dots (so no underlay is necessary).
Both types of rug are high in quality and fabrics can be very durable, but the construction of the washable rug is more flexible and slightly thinner, to allow it to be bunched up into a washing machine.
SHOP OUR PICKS TO UPDATE YOUR DECOR FOR SPRING
Eniko Abstract Cream Washable Wool Rug
from $545.00
Coco Ivory Tribal Textured Washable Shag Rug
from $199.00
Liliana Cream And Brown Traditional Distressed Floral Rug
from $225.00
Ilenna Green and Ivory Abstract Checkered Washable Rug
from $190.00
Omega Ivory Abstract Tribal Round Rug
from $449.00
Sahara Turkish Style Pink Distressed Medallion Rug
from $199.00
Read More From En Route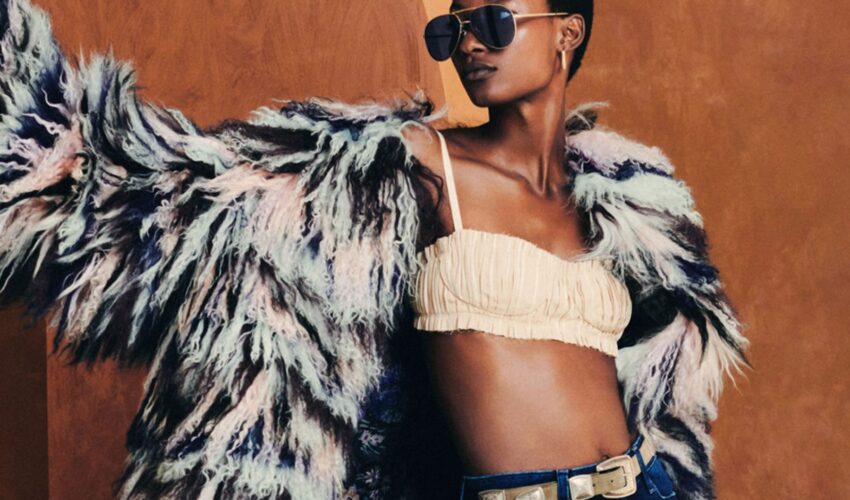 Beauty , Self , Style
06/23
come En-Route with us
Sign-up for our newsletter.
By clicking "submit", you agree to receive emails from En-Route and accept our privacy and cookie policy.