People
Hannah Drury On Building A Fragrance Empire & Her Olfactory Inspiration
"a flamingo on acid"
08/22
Share this:
Filed under En-Route To
Written by Vira Anekboonyapirom
Nestled in the heart of Sydney, you'll find this bubbly fragrance mogul hard at work in between home renovations, overseeing two fragrance brands and navigating her launch into the UK market all while trying to keep up with her social life. It's no wonder she describes herself as "A flamingo on acid" much like her hilariously on-brand phone case.
As we spoke and laughed about very serious businesswoman things, Hannah Drury takes us on a tour of her gorgeous inner-city terrace while explaining her love of fragrance from a very young age to manufacturing her very own here in Australia.
I take inspiration from the most mundane of tasks to travels near and far. From walking through the markets in Morocco to enjoying a culinary experience in France
How did you land into home fragrances?
I've always had an insatiable obsession with fragrance. As a child, I loved spending time outdoors playing in the garden, picking all the flowers, and smelling all the smells! I've always been sensitive to smell and associated scent with memories – the good, the bad, the sad and happy! I love that fragrance is so intrinsically linked to memory. Driven by my love for fragrance, I set out to develop a range that was both functional (smelt good!) and aesthetically pleasing (looked good!).
The biggest hurdle you had to overcome when starting your own business?
The biggest challenge in starting my own business was finding the right suppliers to work with who I knew could help me achieve my vision – it took some time, but I am so grateful for the incredible network I now have. As a wholesaler and manufacturer, it was (and still is) extremely important to manage our supply chain in all stages of product development – from idea through to fruition. Managing raw materials, hiring stuff as well as implementing the structure to support the rapid growth is a constant struggle! 
Proudest entrepreneurial moment?
I am proud that we've been able to vertically integrate into producing most of our raw materials in-house. We manufacture all our own fragrances, waxes and wicks which means we make our products as we want them and not how the market dictates. This unique position has allowed us to move into areas of supplying the industry and setting the trends. It's a very special position to be in – one that I am very proud of!
Where does your scent inspiration come from?
I am inspired by everything and everyone. Every place and every story! Fragrance is extremely special in this way. I take inspiration from the most mundane of tasks to travels near and far. From walking through the markets in Morocco to enjoying a culinary experience in France. Memories and nostalgic scents from my childhood are also important like the perfume my grandmother wore or the smell of my favourite bubble bath.
Would you look into creating a range of perfumes in the future?
Never say never! We are always listening to customer feedback and always looking to expand our product offering. 
If you had to choose between a candle or diffuser, which would it be and why?
I love diffusers, as they're low maintenance and can do their thing even when I'm not home. However, I can't go past the ritual of lighting a candle. I treat it as a form of self-care. It's incredibly relaxing watching the flame flicker and taking in the ambience it brings to the room. 
If you had to choose one scent from your range of fragrances, which would it be and why?
This is a tough one…I view fragrances like fashion – my favourites are very dependent on the season and occasion! I must confess, I'm a little Christmas obsessed. I'm already excited to burn my favourite festive candles – Peppermint Groves 'Champagne & Red Raspberries' and Moss St. Fragrances 'Starry Night'. One whiff and I am transported to Christmas morning – my favourite day of the year!
Is there an optimal length of time a candle should burn?
Candles should only be burnt for 2-3 hours at a time, allowed to re-set and then re-lit. Candle wax has a memory which is why the first burn is always the most important. When you first burn your candle, allow the wax to pool evenly to the edge of the vessel. This will ensure an even burn and maximum fragrance delivery every time you use your candle.
En-Route -
One beauty item you always have in your handbag?
Perfume, of course! I usually have 3 different travel-size options to suit my mood. 
En-Route -
Your drink of choice?
Do you mean alcoholic? If so, a sparkling shiraz. For the everyday, I opt for a black coffee and plenty of H20.
En-Route -
Death-row meal?
Amatriciana Pasta. Honestly, I'll go for any pasta!
En-Route -
Your favourite fashion accessory? 
I can't go past a handbag! A beautiful handbag is my secret weapon to feeling put together no matter how I feel.
En-Route -
You're stuck on a deserted island, what three items can you not live without?
So many questions…did I know I was going to the deserted island? How did I get here? Can I bring my local barista!? Coffee, my Naked Sundays SPF50+ and a candle I can light to signal for someone to get me off the island (of course)!
Read More From En Route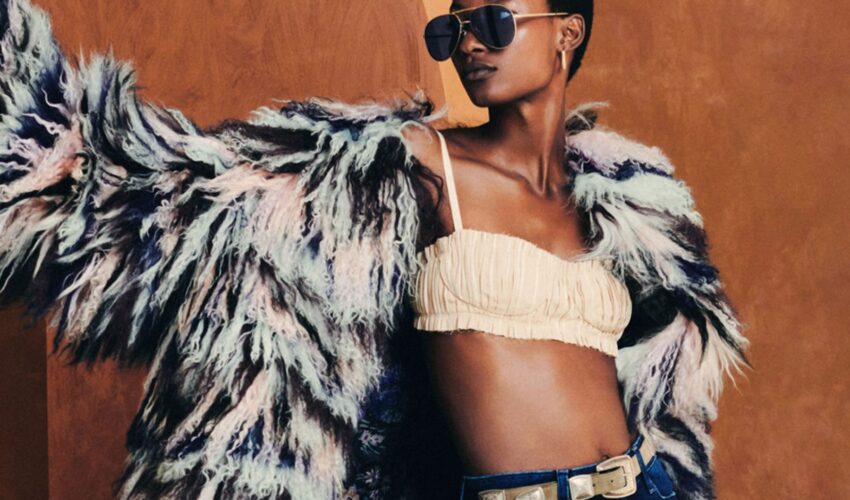 Beauty , Self , Style
06/23
come En-Route with us
Sign-up for our newsletter.
By clicking "submit", you agree to receive emails from En-Route and accept our privacy and cookie policy.