Beauty
How To Define Your Makeup Personality
Are you a glossy girlie or more monochromatic?
05/23
Share this:
Filed under Beauty
Written by Kate-Marie Thorpe
You know that girl. The one who always looks cool, clean, put together. No matter how Tiktoks you follow or cult products you purchase, you just can't seem to emulate her vibe. 
Put down the blush, babycakes. It's not you—it's not working for your makeup personality. While a hot pink flush and bold eyeliner might work for some, your beauty DNA may resonate more with a skin tint and glossy balm. So how do you figure out your signature style? 
To help unearth our makeup personality, we enlisted the assistance of Heartbreak High's Makeup Artist and The Body Shop Partner, Camilla Leery, to walk us through how to discover a signature beauty look (and own it—just like Amerie, Quinn and Sasha do!). Your makeup personality should be an expression of yourself, not just a trend.  
What is your 'makeup personality' and how do you define it? 
I define my makeup personality as ever-changing, creative, expressive and fun, and the new range at The Body Shop gives me the freedom to choose between bold, paired back, neutral or playful. The Revitalised Makeup Collection that is designed to give you the freedom to be you, whoever and however that may be. 
What elements influence it, and can it change depending on your mood, surroundings, life events etc?

Because I work across many facets of the makeup industry, my makeup usually changes depending on where I am on any given day. But whether I'm working New York Fashion Week, on the set of a television show or major motion picture, editorial magazine shoot or just hanging with friends, I always try to have a little point of interest in my makeup looks. My makeup personality, however, always remains true to who I am.
How would you go about building a 'capsule beauty bag' around your makeup personality? Are there products that cross over, or is it a complete overhaul of your current collection?   
I go between using the same tried and tested products, and trying out new products all the time. Products that stay in my makeup bag are usually multi-use products like The Body Shop Sheer Touch Lip and Cheek Stains – they are easy to use, I can use them on my lips or my cheeks and it gives me the most beautiful monochromatic, put together look. 
An old favourite that would definitely be in my capsule beauty bag would be a palette of creme foundations (I use RCMA). That way, you can play with the coverage of your foundation or concealer, but you can also use lighter shades to highlight and deeper shades to warm up the complexion. 
Camilla's Most Recreated Makeup Personalities 
Liner Girlie – We all have one or two people in our lives who always have their liner on! My favourite way to draw a winged liner on is using an inky liquid liner. It makes it super easy to sketch the liner on and get close to the lash line, and if you have troubles getting the shape, start small and build up to it. 
Stila
Stay All Day Liquid Eye Liner
$40.00
Mellow
Liquid Precision Pen Eyeliner
$25.00
Charlotte Tilbury
Pillow Talk Eyeliner
$52.00
Mecca Max
Zoom Liner
$18.00
Tarteist
Double Take Eyeliner
$43.00
Expressive – This is the person who is always playing around with their makeup. They may look grunge one day, then its ballet core the next, then it's on to a bold blue eye! Try the shade Azure Blue from The Body Shop Freestyle Crayons for a blue that is right on trend.  
The Body Shop
Freestyle Crayons
$25.00
Trinny London
Lip & Cheek T-Tones
$45.00
Tom Ford
Lip Color Matte
$84.00
Ere Perez
Carrot Colour Pot
$40.00
Pat McGrath
Eyeshadow Palette
$206.00
Glossy – At the beginning of Heartbreak High, we thought that Amerie was going to be a liner girlie, but turns out she was a gloss girlie! I love the Fenty Gloss Bombs for this look, they are high shine, long lasting, and come in a beautiful range of shades. 
Fenty Beauty
Gloss Bombs
$36.00
Ciate London
Dewy Blush
$36.00
Espressoh
Glassy Blush By The Glass
$40.00
Australis
Dewy Cream Highlighter
$14.95
Rare Beauty
Soft Pinch Tinted Lip Oil
$35.00
Monochromatic – Whenever someone is wearing a monochromatic look, they always look well put together. Using the same product for the lips, cheeks and eyes is a great way to get the monochromatic look in a flash. I love to use the Freestyle Multi-Tasking Colours – they have amazing pigmentation and colour pay off, but can also be blended out to create a beautiful soft wash of colour.   
NARS
Orgasm The Multiple
$65.00
The Body Shop
Freestyle Multi-Tasking Colours
$25.00
Mecca Cosmetica
Cheek Tint and Illuminating Duo
$45.00
Lanolips
Rose Gold 101 Ointment Tint
$19.00
Nudestix
Bloom All Over Dewy Blush
$57.00
Read More From En Route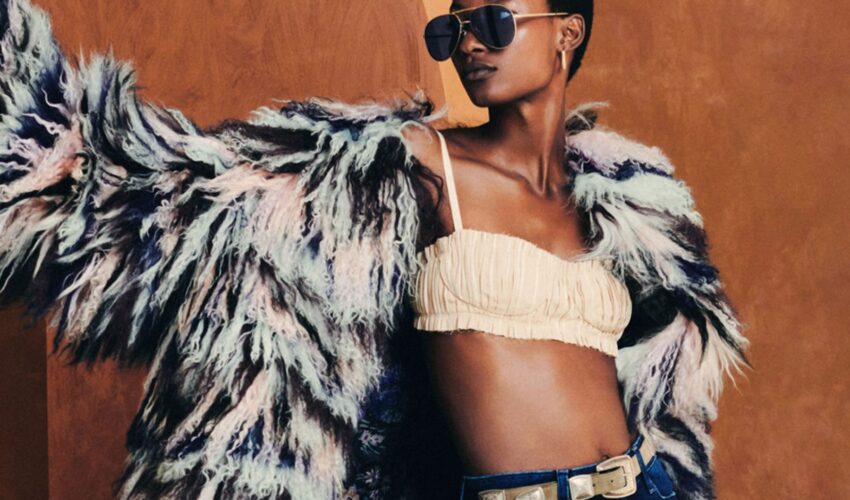 Beauty , Self , Style
06/23
come En-Route with us
Sign-up for our newsletter.
By clicking "submit", you agree to receive emails from En-Route and accept our privacy and cookie policy.