Self
How To Have An Adult Bedtime Routine
Sounds simple, so why do we suck at it?
09/22
Share this:
Filed under Self
Written by Kate-Marie Thorpe
Waking up with boundless energy. Watching the 6am cartoons. Having time for brekkie and finishing homework before leaving the house… Those were the days! Getting a decent night's sleep just doesn't seem as simple as when we were kids. 
In the endless effort to get back to a healthy bedtime routine, I spoke to leading Sleep Expert Olivia Arezzolo for some sage advice on getting a good night's rest. And the future looks bright—there is hope for turning my late-night insomniac scrolling and toss-turning into a beautiful 8-hour slumber.
RESETTING YOUR SLEEP
By now we're all probably aware that our sleep patterns could be a lot better—is it possible to 'reset' the way we sleep?
Definitely! Regardless of what's happened in the past, change comes when we take action in the moment of now! That said, it's important to make changes that are actually going to work.
If you are wanting to reset your sleep pattern, here is a bedtime routine I recommend implementing over the course of 7 days—100% of my clients have seen improvements in their sleep in less than a week by doing so! Further, this routine reflects advice from the European Sleep Centre too. 
Block out blue light 2-3 hours before bed

. Light is your number one zeitgeber – factor to control the circadian rhythm, and therefore melatonin, and how sleepy you are before bed. 

Use lavender oil capsules

– A 2010 study published in the academic journal

Phytomedicine

noted that lavender oil capsules could improve sleep quality by 45%, and reduce anxiety by 59%.

Disconnect

from tech one hour before bed.
Take a

shower and integrate calming scents

here too. For example, The Body Shop's Sleep range includes a lavender and vetiver body wash and body creme. As both scents relax the central nervous system and help us feel at greater ease, they are ideal for your nighttime shower.
Take a

magnesium

-based sleep supplement 
When you go into your bedroom, create a

personal sleep sanctuary

: further integrate the calming effects of lavender and vetiver here by using a pillow spray and essential oil roller, which is also found in The Body Shop's new

4-step SLEEP routine

.

Read for 20 minutes

then pop on an eye mask and turn the lights out.
HABITS TO GET RID OF
Technology is a huge no-no, which we all know but struggle to restrict: as noted in the 2022 State of Sleep survey by The Body Shop, 25% of Aussies are staying up late binge-watching TV. The study also found that 1 in 5 (22%) are eating desserts or snacks within 2 hours of bedtime, which is something I definitely do not recommend.
Another consideration here is sleep tracking – though it can be advantageous for some, for others, it actually contributes to greater anxiety around sleep. 1 in 5 (19%) Aussies are anxious about the amount of sleep they get, which may be amplified by continual or over the top sleep tracking. This trend is so commonplace now that it even has a clinical term: orthosomnia – the obsession with perfect sleep. 
While I do find it helpful to be mindful of our sleeping patterns, what is more important is to implement a relaxing bedtime routine – as above – and focus on executing these actions consistently. 
In my professional experience, I have noticed that many clients and those with poor sleep patterns do not focus their attention on their bedtime routine or creating a sleep sanctuary for example, and instead, fix themselves on the exact time they go to bed and wake up, and the hours of sleep they get. 
If we optimise our sleep and get the sleep we need, as sleep has a carryover effect to other domains in our lives, we will find that fatigue... subsides and is easier to manage.
Is waking up tired a direct result of poor sleep, or is there more involved?
It can be, especially if you are not getting enough sleep, not getting high quality sleep, or you do not have a proper wind down routine (that is screen free!). 
That said, fatigue can be caused by other factors too – poor morning routine, stress or feeling overwhelmed about the day ahead to name a few. It's important to recognise there are different types of fatigue – mental, physical, emotional, cognitive. 
That said, if we optimise our sleep and get the sleep we need, as sleep has a carryover effect to other domains in our lives, we will find that fatigue in all of these subsequent areas subsides and is easier to manage.
When nothing is working, how do we know how long to wait before consulting a professional? 
7 days – as in, implement a corrective routine, such as the one above – for 7 days, and if you have seen no improvement, then reach out for support. While this may seem like a short timeframe, in my experience I am able to improve sleep within a matter of days for almost all of my clients, which means almost instantly they start getting the sleep they need. 
As a result, they are able to feel and function better – at work, at home, with their partners and with their kids, which is something that I trust all sleep deprived individuals want instantly too. So basically, why wait to feel better? Get help sooner and you'll feel normal again sooner – it's that simple.
What are some of the most bizarre or crazy sleep routines you've heard about?
There has been a few! While there are anomalies – e.g. some clients, prior to seeing me, sleep only 2-3 hours a night, for years; what's more outstanding is how commonplace it is to not have a sleep routine: which is reported as one in four Aussies in the State of Sleep survey mentioned above. Similarly, only 50% say they go to bed and wake up at roughly the same time each day.
Our Top Recommendations For A Great Snooze
The Body Shop | Sleep Bedtime Balm RRP $25.00
An indulgent end to your day and a sleeping aid? Yes, yes and yes. This little pot of balmy bliss contains lavender and vetiver essential oil to help you get to sleep tout suite, and olive oil and shea butter to moisturise skin as you slumber. We love a multitasker! 

Touché | Eucalyptus Vegan Silk™ Sheet Set from $219.00
Temperature regulation and comfort go hand-in-hand, so it's no wonder these 'vegan silk' sheets (made from eucalyptus pulp) give you the glorious night's sleep you deserve. Unlike traditional silk, these babies are breathable and moisture-wicking, hypoallergenic and sustainable, with all the luxurious softness of silk. You'll never look back.
Frank Body In Your Dreams Sleep Scrub and Soak RRP $20.00
Begin your nighttime routine in the bathroom and scrub your cares away. Epsom salts (famous for their relaxant effect on muscles), lavender and chamomile work in tandem to buff away dry skin and calm the mind for a dreamy shower experience. Step out of the steam, slip into an oversized pair of PJs and slink into bed.
InEssence | 360 Diffuse RRP $199.00
Olivia mentioned lavender and vetiver were great aids for drifting off in the evening, and for good reason.  Both interact with the neurotransmitters to help quiet the brain and nervous system activity, meaning you're going to want to get this blend into a diffuser, stat. This 360 option allows for an even mist to be dispersed around the whole bedroom.
Morphee | Sleep Aid Device RRP $149.00
This ingenious device takes you totally offline for a screenless, analogue experience to fall asleep. Turn the keys for 210 different versions of meditation and sophrology to lull you into a deep and peaceful night's rest, powered only by battery and the power of your mind.
Swisse | Ultiboost Magnesium + Sleep Powder RRP $40.99
Swap your nighttime cup of tea for a warm mug of magic. This deliciously zesty and soothing brew contains magnesium—another of Olivia's key ingredients to include in your bedtime routine—as well as trusty lavender and herbal infusions to reduce sleeplessness and support a restful snooze
Read More From En Route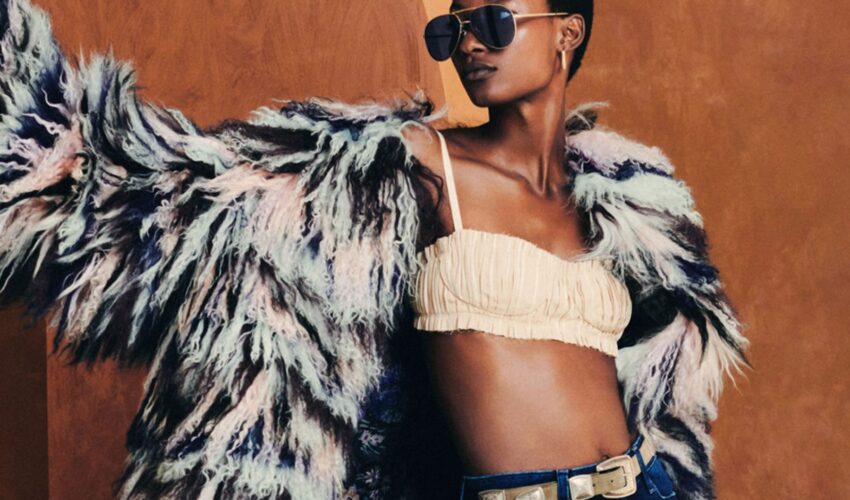 Beauty , Self , Style
06/23
come En-Route with us
Sign-up for our newsletter.
By clicking "submit", you agree to receive emails from En-Route and accept our privacy and cookie policy.