Culture
#LGG To Living Eco-Friendly
08/20
Share this:
Filed under Culture
Written by Jo Hombsch
Thankfully phrases like eco-friendly, plastic-free and clean living are no longer buzz words, they're mainstream vocabulary, but with so much information out there it's hard to know which brands are truly sustainable and which ones are just noise and clutter when working towards a more sustainable lifestyle. 
Living a more sustainable life is now at the forefront of everyone's minds more than ever before. Over 90% of Australian's are concerned about environmentally sustainable choices although, most of us aren't doing anything about it.
Alarmingly we're still "Producing 540kg of household waste per person, each year. That's more than 10 kg for every single person, every single week", as detailed by Cleanup.org.au
Like myself and so many others, we try to do our bit each day, like walking as much as possible, using reusable shopping bags and recycling, but aside from the obvious, we all seem to really struggle with what else we can do and not knowing where to find the right information to educate ourselves can be quite overwhelming.
We understand it's hard to know where to begin, but Andiona Kailis, co-founder at Thinc Eco suggests "Taking baby steps if you're new to your eco-friendly journey."
Lottie Dalziel, Founder of Banish also adds that it's best to "Start with educating yourself."
Both Lottie and Andiona began their journey like so many of us, not knowing how to do more. For Lottie it was a New Year's resolution in 2018 that prompted her to start Banish, vowing to reduce her personal waste and live more sustainably.
Lottie say's "It sounded simple and easy enough, but when I started I found it difficult, confusing and overwhelming. All I was doing was research… which led me to start Banish." 
Both Andiona and Hannah Dunkly started Thinc Eco with the same ideals, knowing that they were both "Abundantly aware of how much unnecessary plastic we used in our daily lives."
Naturally, both began educating themselves while making a "Conscious effort to understand what plastic products we used the most and found alternative materials we could swap them for, that were both durable and sustainable". 
Eventually, they narrowed this down to 5 practical products we can use in our everyday life, from here Thinc Eco was born as a sustainable brand that doesn't only create plastic-free products but also educates others on how we can live more waste-free.
There are many things we can do to live a more sustainable life. If you're new to this, start by taking baby steps.
A question most of us ask when starting our sustainable journey, is what are some of the easiest changes we can make to living a more sustainable life?"
Andiona tells me to start with the simple things, such as:
1. Cut down energy use in your home

Cutting down on the energy you use at home is an easy step to reduce your carbon footprint. Try drying your clothes on the line rather than in the dryer, cut your shower time in half and switch off the lights when you're not using them.
2. Eat less meat

Try reducing your meat and dairy consumption a few meals a week. Making fruit and vegetables a bigger part of your diet and also remember to buy organic whenever possible.
Did you know that the livestock sector through raising cows, pigs and chickens, generate as much greenhouse gas emissions as all the cars and trucks in the world combined?
3. Walk more

By walking more and driving less, you'll reduce your carbon footprint as well as getting in some exercise and appreciating nature. We all live such busy lives and often forget to look up and take it in. Walking is a great way to de-stress and it's also much better for the environment.
If you're looking to further educate yourself, Lottie's website Banish is a great place to start, as it's both an online store and educational platform that teaches people about how to live better while providing you with products to help you reduce your waste. Lottie has also recently created a Waste Less Workbook if you're after some light homework. 
when it comes to purchasing Eco-Friendly products where should we start?
Andiona says start by "Taking a look at the products you use the most, ask yourself, are they sustainable? What happens once I dispose of this? Where does it end up? Because plastic can take up to 500 years to decompose and a lot of it ends up in landfill and the ocean."
Shopping
"An easy trick to reducing plastic is by eliminating the use of plastic produce bags that most supermarkets provide."
Instead, make the switch to Reusable Cotton Produce Bags. "Investing in the bag you take the supermarket is an easy switch too, plus they double as picnic and beach bags."
Shop our favourites
THINC ECO
Reusable Cotton Produce Bags
$19.95
THINC ECO
Small Woven Shopping Bag
$59.95
Banish
Reusable Produce Bags
$15.95
THINC ECO
Large Woven Shopping Bag
$69.95
Banish
Cotton Mesh Bags
$19.95
Bathroom
When it comes to the bathroom Lottie tells me "A bamboo toothbrush is a great place to start", also mentioning that every single plastic toothbrush we've ever used still exists! With Andiona adding "30 million toothbrushes are thrown away in Australia and end up in the ocean or landfill".
Think Eco has bamboo toothbrushes, "The bristles have charcoal fibres, which detoxify your mouth and help whiten your teeth".
Shop our favourites
Banish
Shampoo & Conditioner Bar
$15.95
THINC ECO
Adult Bamboo Toothbrushes
$19.95
Banish
Organic Coconut & Lime Body Oil
$25.00
seed and sprout
Cotton Ear Buds
$10.00
Banish
Bamboo Tooth Brushes
$19.80
Jurlique
Rosewater Balancing Mist
$37.00
My Clarins
Exfoliating Powder
$29.00
Mere
BIO-ILLUMINATING FACE OIL
$62.00
Face Halo
PRO - PACK OF 3
$30.00
seed and sprout
Deodorant - Peppermint
$15.00
akin
NATURAL SPRAY DEODORANT
$9.95
KITchen 
So many of our kitchen products are made from plastic, Andiona adds "Plastic is not only harmful to the environment but also our health, as they carry a lot of chemicals that leach into the food we eat. Plastics are made up of crude oil and contain chemicals such as BPA (Bisphenol-A) that make plastic durable and flexible."
"Bamboo Lunchbox is the perfect alternative to plastic Tupperware as they're biodegradable and made from 100% bamboo fibre (other than the silicone strap). They will also keep your food super fresh and safe from any chemicals a lot of plastics carry."
Our Reusable Silicone Ziplock Bags, are also a great switch to make from plastic ziplock bags
Shop our favourites
THINC ECO
Reusable Silicone Ziplock Bags
$29.95
BANISH
Reusable Beeswax Wraps 3 Pack
$35.00
THINC ECO
Bamboo Lunch Box
$29.95
Banish
Stainless Steel Straws
$22.95
Seed and Sprout
Bamboo Travel Utensil Pouch
$29.00
Fashion 
More than ever, we're looking into the clothes we're wearing and the impact they have on the environment. So many of our favourite fashion brands are making that stand too. 
There's Nimble Activewear which is made from recycled bottles of plastic bottles (6 bottles = 1 pair of leggings). 
Our sleepwear favourite, Jasmine and Will's fabric of choice this season is Linen and Cashmere. These fabrics are not only luxurious and comfortable, but linen also is less harsh on the environment and both are natural fabrics and biodegradable. 
SHOP Our favourites
Jasmine And Will
Portofino Pyjama Set
$149.00
Spell
HEATHER LONG KNIT CARDIGAN
$269.00
Nimble Active Wear
Flow Like Water Set
$169.00
Jasmine And Will
Striped Sweater
$99.00
Jasmine And Will
Classic Pyjama Set - Navy Pinstripe
$149.05
Nimble Active Wear
Fleece All Day Crew
$109.00
Nagnata
COLOUR BLOCK RIB SWEATER
$400
Cleaning 
Many of the cleaning products in our homes have nasty unpleasant and hidden chemicals that can harm your family and pets.  Eco-friendly cleaning products are made both sustainable and safe with non-toxic with biodegradable ingredients. 
SHOP Our favourites
YESECO
Bamboo & Sisal Fibre Dish Brush
$29.95
Seed and sprout
The Dish Bar
$9.00
ECO. MODERN ESSENTIALS
500ml Amber Glass Spray Bottle
$23.95
Seed and sprout
Compostable Kitchen Sponge Set
$15.00
COUNTER CULTURE
All-Purpose Kitchen Cleaning
$15.95
Seed and sprout
Bin Liner 8 L
$7.00
Read More From En Route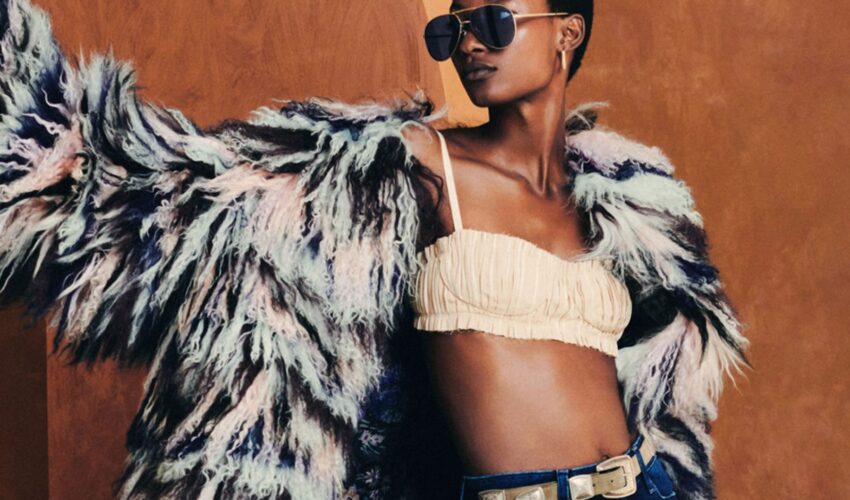 Beauty , Self , Style
06/23
come En-Route with us
Sign-up for our newsletter.
By clicking "submit", you agree to receive emails from En-Route and accept our privacy and cookie policy.