Beauty
8 DIY Mani Trends To Try At Home
Ditch the salon, get the look.
07/23
#diy manicure #nail art #nails
Share this:
Filed under Beauty
Written by Kate-Marie Thorpe
As much as we love to treat ourselves, nail salons can be either:

A) overpriced
B) unhygienic
C) inexperienced
D) all of the above
The great news for you (and your purse) is that the at-home manicure options are now endless, from long-lasting formulas to DIY gels and one-step polishes that go the distance. Embrace your inner artist and draw some inspiration from some of the best in the nail business—they've even revealed their expert tips on how to get salon-quality nails at home.
Hello Yellow
OPI's Nail Director Mikele Simone knows it's time to bring the sunshine. "Almond shorter nails are all the rage this winter, understated but feminine. Colour-wise – it's all about pops of colours! Go bold and have fun. Yellow is in! My favourite shade at the moment is OPI Infinite Shine 'Stay Out All Bright.' (Sidenote: We also love 'Hi Ken' from the new OPI x Barbie collaboration!) "I'm also loving Infinite Shine 'Sanding in Stilettos' as it's the perfect nude with a little twist – pearlescent and understated." Celebrities and influencers who are loving a bright nail include Hailey Bieber, Molly-Mae Hague and Sofia Richie Grainge. 
While bold colours can be intimidating, Mikele has some tips on how to make your mani last. "Always be sure to use a great nail base coat so your colour can last longer and avoid straining. I'm obsessed with the OPI Infinite Shine Primer Base Coat, it's my number one go-to for at-home manicures. The base coat helps to achieve 11 days of gel-like wear and shine."
The New Nude
Saryne Hanna from Esmio Australia is coveting a nude base, with a twist. "I am loving a neutral base on long almond nails and 1-2 black stars on each nail with a couple diamantes to make it sparkle. It's the perfect fun winter look! I would use Esmio's Steph Skin as the base and Bella Black for the stars."
Looks intimidating? Not to worry. Saryne assures that this look is one of the easiest to get at home. "You can use Esmio's Nail Art Mat to colour in your stars, cure them on the mat and then use tweezers to pick them up and pop them wherever you want on your nails (as well as Esmio's Diamante Kit). 
Barely-There French
Bastille Day may be behind us, but French Girl Aesthetic lives on. "Last year French manicures made a comeback, being refined and using bright shades," says Mavala International Trainer, Jenny Wiles. "This year, the minimalist French is code for thin, barely-there, micro tips. This is a great way to add a touch of chic to your outfit and naturally elongate fingers."
While it may be one of the more skillful looks to pull off at home (especially on your dominant hand!), it can be done with practice—and a little help. "Use a sticker guide tool to perfect French tips," recommends the Mavala trainer.
Seeing Red
This year's most solid and versatile shade is vibrant red, with Viva Magenta crowned as the Pantone Color of the Year for 2023 – 'vibrating with vim and vigor, a shade rooted in nature descending from the red family demonstrating a new signal of strength'. 
Mavala International Trainer, Jenny Wiles, recommends taking a modern approach on a staple look this season. "A fresh change from classic reds and burgundies, magenta stands out as a pinky-red hue bright enough for summer and yet still moody enough for winter. A red manicure is a timeless manicure choice and the epitome of French chic whatever the season." We love the shade 'London' to achieve this look. 
Under The Sea
Winter is synonymous with icy blues and watery hues, so it's no wonder Nicholle from Esmio Australia is loving the aquatic look. "3D Nail Art with chrome is my favourite right now – think blues, greens, aura/glazed powder and Builder Gel as a base for added strength."
Inspired by Halle Bailey in The Little Mermaid, you can achieve this look in the comfort of your own home—no water required. Nicholle advises to "use builder gel for the 3D effect (use a liner brush and cure between coats – 2 layers gives a nice 3D effect), apply the top coat so the chrome can adhere to the design and then rub any aura/glazed powder on top and finish with another top coat." Voila!
Clean Girl Aesthetic
This look still has us in its grips, and Mavala International Trainer, Jenny Wiles says its here to stay for Winter. "Nail condition is in the spotlight and the new 'quiet luxury' manicure is on trend. This is an easy, low-maintenance way to look polished. Nail shades are spared in favour of natural, buffed and neat nails, in easy-to-wear neutrals like Mava White."
As to how to achieve that super 'clean' look, Wiles recommends maintenance over covering up. "Short clean nails are a must, so frequently trim or file nails and make cuticle oil your best friend. It's a difficult look to pull off with dry, ragged and unsightly cuticles. Regularly apply the treatment product instead of polish to enhance nail condition and quality. Take a prescriptive approach through your pharmacist or nail therapist."
Latte Nails
The latest beauty trend taking Tiktok also extends to nails this season. Chloe Zhu, founder of Glowie, loves a caffeine hit as much as the next person, so has added the Almond Latte range to the new press-on nail release. "Almond Latte' is a gorgeous chocolate brown in an almond shape. These glossy, brown nails in a customisable almond shape are the perfect shade if you're into darker neutrals and are a must have in your collection."
Best of all, there's no skill required for this look! Glowie kits will have you in a fresh set in under 10 minutes. "We want to create DIY beauty products for girls to glow whilst maintaining the same quality and trendy designs you'd get from any beauty salon." Just stick these beauties on with the provided nail glue and off you go!
Wearable Art
Nail art has been in favour for a while now and shows no signs of slowing down this winter. Mavala International Trainer, Jenny Wiles says "Nails are like little pieces of art that reflect your personality. Anything goes from sophisticated designs to simple nail stickers applied to a nude base shade."

If you're no Picasso, no worries. Keep it simple, says Wiles. "Eye-catching accents and jewels on nails abound – adding a simple crystal to dot each nail OR to one finger is an easy way to adopt this trend. Look for a highly skilled nail technician for more elaborate, complex designs."
Read More From En Route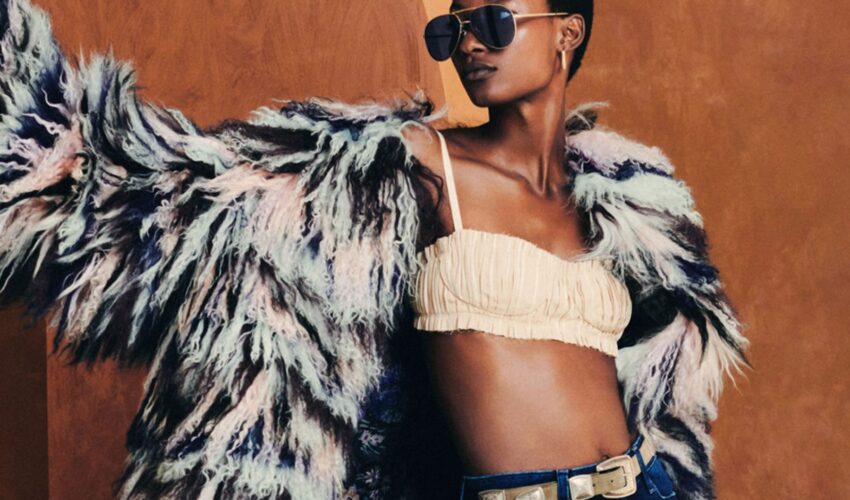 Beauty , Self , Style
06/23
come En-Route with us
Sign-up for our newsletter.
By clicking "submit", you agree to receive emails from En-Route and accept our privacy and cookie policy.