Beauty
NET-A-PORTER's Global Beauty Director Shares Her Beauty Travel Tips & Essentials
On maximising your routine and traveling with beauty tools
06/22
Share this:
Filed under Beauty
Written by Vira Anekboonyapirom
This winter as we scroll through our socials in thermals – it seems that every second person we know has made the pilgrimage north of the equator to escape the winter for a European summer. Travel has well and truly reached its peak, but I don't know about you, it seems I've forgotten how to pack especially when it comes to packing beauty products. Do we pack travel-size bottles?
Newby Hands, NET-A-PORTER's Global Beauty Director talks to us about her next summer holiday plans, beauty travel tips and non-negotiable beauty tools. Contrary to what you may believe, your next holiday should be a time you maximise your beauty routine rather than minimise.
Have you planned your next holiday location?
The plan was a trip to Capri, but we just got a puppy so I think it will be the English seaside and a dog-friendly stay in Cornwall for us this year.
Summer holiday vs Winter holiday? 
I definitely love the sun over the snow, and I do love to visit islands. Especially on a smaller island, there is always that calmness at the end of each day when all visitors have left. Capri, Paxos and Ischia are my real favourites. I also love Seychelles as the islands can be so different.
Travel Size vs Full-Sized beauty products? 
I don't take travel sizes because they won't last a week, let alone two weeks. I also think that we need more on vacation as we have more time to relax and use face and hair masks and body creams and shimmers. I do make sure I have some multi-taskers to save on space like a scented body lotion rather than cream and separate fragrance, as well as cream colors for lips, cheeks and eyes. My face masks double as night creams but I never stint on SPF and a good after-sun – one that is packed with antioxidants which are essential on holiday as they repair the skin. I love a good hair mask and will either sleep in it or comb it through for the day, and then slick my hair back in a ponytail so when the evening comes, my hair is super healthy, not dry and frazzled.  
Favourite sunscreen for face and body?
I love SuperGoop!'s Unseen Sunscreen, Ultra Violette's Queen Screen Luminizing Skincreen and Dr Barbara Sturm's Sun Drops. These are the brands that I know I can rely on for great protection and amazing textures. On a typical day, I use an SPF 50 product which provides good protection. I generously apply sunscreen 20 – 30 minutes before I leave the house, and then if possible, reapply every two hours throughout the day. You should always look for a broad spectrum SPF which protects from both UVA and UVB rays, and look for the right textured base for your skin type – today there are so many beautifully formulated daily SPFs that feel like amazing face creams.
Non-negotiable beauty tools you travel with?
My current favourites include the new Angela Caglia LED Mask that combines red LED light therapy with rose quartz crystals. I now always take an LED mask with me! I also now pack more icing or cryo devices that I can keep chilled in the mini bar – I prefer to use the fridge, not the freezer as I think that can be too cold on the skin. Also, using something chilled after a day at the beach is excellent as you want to take the heat out of the skin, which is as ageing as the sun. Omorovicza Cooling Derma-Globes are really refreshing. 
The best way to store your beauty products while travelling? 
The best way is to store your beauty products in a clear makeup case, so it is leakage-proof and you can see right where the products are. Always make sure you have some smaller sizes for carry-on luggage. I have learnt (the hard way) to ensure all beauty products are well away from clothes and shoes when packing! 
Best travel hacks for product leakage?
Content in bottles can expand when you fly so don't always go for something new and full! I make sure every lid is on tight and even tape down flip lids.
Do you minimise your routine when travelling?
No! I often maximise it!  I try to use a mask every day after being at the beach to nourish and hydrate. I use hair masks and I love to add an oil to the bath so when I get out, my skin is already nourished, sheeny and hydrated. I use more body care as the skin can get so dry from the sun, sea and pool.
Morning skincare routine?
My morning skincare routine is simple. On Angela Caglia's brilliant advice, I no longer wash my face in the morning and it has transformed my dry skin. If you cleanse properly at night, you don't necessarily have to clean it again in the morning – it certainly works for me. I always use Tata Harper's Hydrating Mask and Dr. Barbara Sturm's excellent Eye Cream in the winter. Plus, added serums, masks, sheet masks, peel pads, face rollers or whatever "newness" I am trying out at the moment. For body, I always apply Legology Air-Lite which is just amazing and great for when you are flying!
Evening skincare routine?
I prefer to do just one proper cleanse. My skin is quite dry in general, so I love a good balm. I'm using Omorovicza's Cashmere Cleanser. It takes everything off but leaves my skin feeling so soft. Also, I am a late convert to eye creams, but the Dr Sebagh Supreme Eye Serum has a chilly roller ball applicator which is just brilliant. I also love using a cream face mask in the evening and usually leave it on as a night cream. I always use a body cream at night, either from Dr Barbara Sturm or U Beauty and the last thing I'll do is mist. This Works Deep Sleep Pillow Spray really seems to help.
Read More From En Route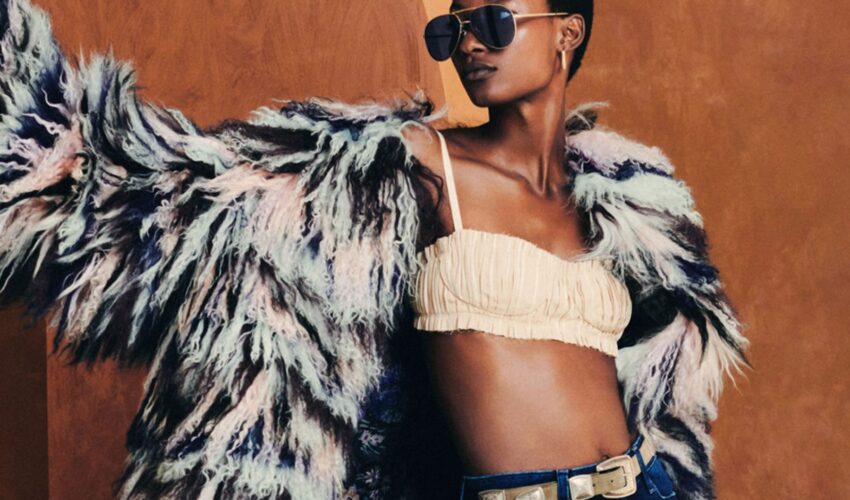 Beauty , Self , Style
06/23
come En-Route with us
Sign-up for our newsletter.
By clicking "submit", you agree to receive emails from En-Route and accept our privacy and cookie policy.