Beauty
Beauty On-The-Go: Makeup Travel Tips with Rae Morris
Advice from maestro on effortless off-duty beauty.
07/23
#beauty #travel
Share this:
Filed under Beauty
Written by Kate-Marie Thorpe
When it comes to taking beauty travel tips, you can't get much better than the advice of Rae Morris. 
Illustriously renowned in the world of makeup artistry, Rae Morris has long been a trailblazer in the beauty industry. With a career spanning over two decades, she has cemented her status as one of the most sought-after makeup artists; a number one best-selling author who collaborates with A-list celebrities, four times Australian Makeup Artist of the Year, the longest serving Makeup Director for L'Oreal Paris (2003-2013) and has been inducted into multiple Halls of Fame.
As a globetrotting makeup artist with years of experience beautifying clients in various corners of the world, Rae understands the challenges and complexities of maintaining a flawless look while on the move. Her passion for perfection and eye for innovation have culminated in a new World-First Magnetic Jishaku Travel Brush Set that is not only exquisitely crafted, but also meticulously designed to optimise space and functionality, making it an essential tool for your next trip away. 
Through her tried-and-tested experience, Rae has offered us her practical insights on streamlining your makeup routine, selecting travel-friendly products, and conquering the art of effortless beauty on the go. Whether you're jet-setting or road-tripping on your next getaway, Rae's travel tips will equip you with the knowledge and confidence to look radiant, no matter the destination.
In order to keep things no-fuss while travelling, what are your non-negotiable beauty items to pack—and what can we leave at home?
This always depends on the country you're travelling too and the corresponding climate, but as a general rule, my non negotiable are:
1) Sunscreen
2) Essential skincare items – eg cleanser, moisturiser, and my favourite all-in-one serums
3) My travel makeup brushes. Travelling with full size brushes can be a nightmare with them being easily damaged in transit.
4) Makeup – My invisible mattifier which matts down any skin (better than powder), great for all climates and minimises wind burn (particular in cold climates so great for skiers). Foundation—but I personally BB creams as they are a sunscreen, skincare, and a natural looking foundation all in one, mascara and eye pencils, cheek and lip duos, lip balm) and of course makeup wipes.
5) Perfume – there are now a lot of options for decanting perfume into smaller containers, so no need to take the big heavy bottle.
6) Multi-use hair tong
7) Your favourite brush for blow drying
8) Travel size hairspray (or whatever you would use on your hair)
Leave these products at home:
1) Hairdryer and bulky appliances (as most hotels supply them)
2) Bulky eye shadow pallets – you can create so many looks with eye pencils, so maybe just take your 2 favourite eyeshadows
3) Any makeup, hair or skincare product that you haven't used in the last 3 months.
What are the pros and cons for travelling with Cream vs. Powder Products?
I don't love travelling with powder – they can break and explode in transit. Creams can do the same, but if you double-bag them and tape the lids you can avoid spills. I use clear snap-lock bags (recyclable), so I can see if anything has leaked. Just assume everything is going to explode and leak so be mindful of what you pack it with e.g. not next to your favourite clothes.
Do we need to go and purchase 'mini-sized' cosmetics for travel, or are regular-sized cosmetics just as easy to travel with? 
If you can travel with mini-size, do it – it will save you hours of decanting and labelling. Even look for mini-sizes that are refillable. Keeping product in origin packaging has its benefits – there is less chance of contamination, and the original packaging is always tested to be the most stable (for product life). However, if decantering is your only option, I personally use Muji bottles the best as they don't leak and are easy to label.
Let's talk application. The Jishaku Travel Set features a magnetic system which is perfect for travel—what are each of the brushes designed for, and are they multi-purpose? 
Every brush I've selected for this set is multi-purpose and can be used with both cream and powder products – on my website I've done a video on each brush and the multiple ways in which it can be used. For examples, the #16 Brow Definer, in addition to doing brows, is also one of my favourite brushes to sharpen lip lines and create a winged eyeliner. With the brushes in the travel set, you can do a full face and literally any look. As I'm writing this, I'm actually in Tokyo and I only brought my travel set with me, and I'm doing full faces; not only my own, but also models for videos! For foundation, my favourite brush (the #26 Radiance) also fits within the Travel Set, so they're all secure and safe.
I find cream based products easy to re-apply and freshen up.
What is the best way to maintain good hygiene and keep your brushes clean while travelling?
 Hand sanitiser is a great option with traveling – my preferred option is the spray version. Alcohol wipes are handy and great for sanitising brushes, makeup packaging and surface areas. If I need to wash my brushes, I just use hotel shampoo (not conditioner as it leaves them greasy) and then hang them upside down on the travel frame to dry so that water doesn't sit in the handles, which can overtime lead to mold.
What's your go-to tip for freshening up when out and about on holidays?
 I find cream based products easy to re-apply and freshen up. If you're in a hot climate, it feels great just to take a makeup wipe, remove everything except your eye makeup and reapply foundation. then apply cream blush, a lip and lip gloss. Once you've applied powder or powdered products you can really only reapply powder again, so your makeup doesn't look as 'fresh'.
Read More From En Route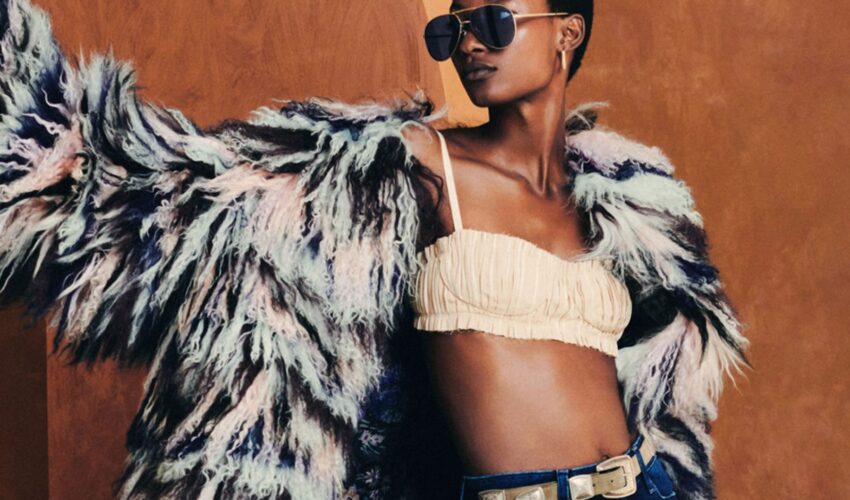 Beauty , Self , Style
06/23
come En-Route with us
Sign-up for our newsletter.
By clicking "submit", you agree to receive emails from En-Route and accept our privacy and cookie policy.