Beauty
Is There Really A Retinol Alternative For Sensitive Skin?
Spoiler: there is, and it took 15 years to develop.
06/23
Share this:
Filed under Beauty
Written by Kate-Marie Thorpe
Retinol has long been coveted by the skincare industry for its ability to combat those stubborn signs of ageing that we all come to dread: fine lines, loss of elasticity and a general dullness of the skin all over.
It's truly a wonder ingredient—for those who can tolerate it. Typically, products containing a high dosage of retinol or retinoic acid are harsh on the most hardy of skintypes, leaving its benefits largely out of reach for those with sensitive skin… until now.
Hailed as a natural—and more importantly, gentle—alternative to traditional retinol formulas, fresh's Black Tea Advanced Age Renewal Cream harnesses the power of Black Tea Leaf and Rambutan Leaf Extracts to reinforce the skin's structure and promote a radiant, even complexion.
To delve into the workings of this revolutionary retinol alternative for sensitive skin, we spoke to Dr. Anne-Laure Bulteau, fresh's Skin Biologist, and renowned Dermatologist Dr Cara McDonald.
There's a current shift against 'anti-ageing' – how is fresh's Black Tea Advanced Age Renewal Cream different to a regular anti-ageing product?
Dr. Anne-Laure Bulteau: The difference lies in our approach to formulation. This cream works to both strengthen and support the skin structure. That does translate into anti-ageing support – smoothing the look of fine lines, wrinkles, & texture, improving the look of firmness – but also promotes a radiant, more even tone.
This product is powered by our exclusive BT Matrix™, which gives a retinol-like performance to correct signs of ageing, Ceramide NP that helps to strengthen the skin barrier, Squalane to help prevent moisture loss and Pink Porcelain Lily to improve radiance. It's the combination of all these ingredients that give this moisturiser a unique gentle yet powerful approach to anti-ageing.
What's the significance of incorporating Black Tea into the formulation, and what can it do for our skin?
Dr.A: As a brand, we have a rich history of researching and exploring the skincare benefits of tea and more specifically, Black Tea has a high-level of antioxidants and is proven to deliver firmer, smoother, and softer skin while also improving radiance. For our new Black Tea Advanced Age Renewal Cream, we took it one step further by introducing the new BT Matrix™, a synergistic blend of Black Tea Leaf and Rambutan Leaf Extracts. This exclusive ingredient works to support and boost collagens and elastic fibers production – scientifically proven to reinforce skin's structure.
How long has the product been in development and testing for?
Dr.A: As mentioned, fresh has a long history with tea – it's been a 15-year history in our research and testing of the Black Tea ingredient. This moisturiser is the newest result of our research and continues our leadership in product innovation, especially around anti-ageing support.
When it comes to clean vs. chemical ingredients, what edge do naturally-derived ingredients have over those created in the lab?
Dr.A: Everything we do starts with nature and every product we create starts with a natural ingredient. We then look to dive deeper into the most potent elements and push forward the discovery of new, natural ingredients. There is so much untapped power in nature that can be harnessed in ways that chemical ingredients could never mimic.
How would one mimic the results of using retinol, without using such a high-strength active ingredient?
Dr.A: It's all in the science. The development of the BT Matrix™ with its retinol-like performance is scientifically proven to be as or more effective than retinol/retinoic acid5 – while remaining gentle on the skin, without the known discomfort that comes from many retinol products. This cream is gentle enough for 2x a day use (both morning & night) and can be used by all skin types, including sensitive skin.
5 Retinoic acid is the active and more stable form of retinol. When retinol is applied to the skin, it is converted within skin cellsnto retinoic acid
There is so much untapped power in nature that can be harnessed in ways that chemical ingredients could never mimic.
Are natural, retinol alternatives really as effective as chemical retinols?
Dr. Cara McDonald: Fortunately, we now have emerging credible scientific evidence that some retinol alternatives have bio-similar anti-ageing effects to retinols. But not all retinol alternatives will live up to their claims and demonstrate the known benefits of retinol. I would strongly suggest consumers look for products such as fresh's Black Tea Advanced Age Renewal Cream, that have some scientific data to support their claims.
Are they used in the same way in the skincare routine, or should these be used more/less frequently?
Dr.C: Retinol alternatives can be used in a similar fashion to retinols. When introducing any new ingredient, it is wise to go slow and only use one new product at a time. Retinol alternatives, however, are less likely to cause sun-sensitivity, and irritation which may be seen with retinols. I would recommend starting with once daily application at night if there are no issues, twice daily application is suitable.
What makes BT Matrix unique to other retinol alternatives on the market?
Dr.C: The BT Matrix ingredient in fresh's Black Tea Advanced Age Renewal Cream, which is a combination of Black Tea Leaf extract and Rambutan Leaf extract, is unique because it has been scientifically tested on human skin and demonstrated to be comparable to retinoic acid (prescription retinoid). Scientific testing showed BT Matrix to have similar results to retinoic acid in significantly reducing the level of fine lines and wrinkles in human skin, without causing as much inflammation. The combination of Rambutan as a retinol alternative and Black tea leaf extract, which is a powerful antioxidant provides a unique, potent anti-ageing ingredient.
Read More From En Route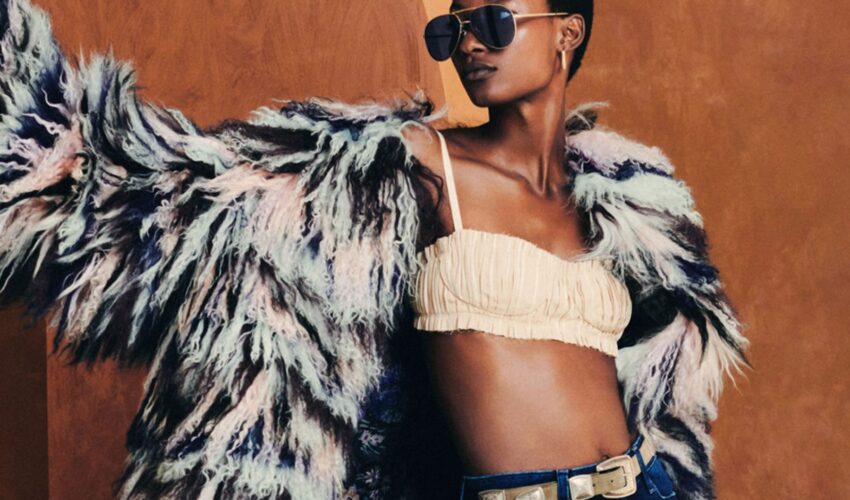 Beauty , Self , Style
06/23
come En-Route with us
Sign-up for our newsletter.
By clicking "submit", you agree to receive emails from En-Route and accept our privacy and cookie policy.