Beauty
Tried & Tested Methods to Ditch Dry Skin for Good
Time to say 'cya' to Winter skin
08/22
Share this:
Filed under Beauty
Written by Kate-Marie Thorpe
It's official: we're so over this cold weather. Between venturing out in the cold for a spicy marg and blasting the reverse aircon to stay cosy, our skin has copped a beating this season. But what exactly causes it to become so dry? 
Along with existing skin type considerations, the aforementioned elements are the main culprits. Environmental elements like heading out in windy conditions, extra-hot showers (guilty) and sitting in front of the heater are major contributors to dehydrated skin. A commonly overlooked factor, however, is not adjusting our beauty routines to protect and maintain our skin. 
Key ingredients to include when switching out your skincare are: 
Ceramides

Hyaluronic acid

AHAs

Niacinamide

Marine Collagen

Algae or Aloe

Macadamia, Avocado and Coconut Oil
While each dermatologist and beauty editor will have their own suggestions on keeping dry skin at bay during Winter, here are my tried and tested methods for staying hydrated.
Layer Up
Rugging up isn't just a wardrobe essential – it's a skin must-do too. Be sure to start with an essence or hydrating toner (yes, these exist! Thanks First Aid Beauty) before applying a nourishing serum that's formulated to soak deeper into the skin. If you're usually an 'only heavy creams at night' kinda babe, rethink this for the cooler months and apply a thicker barrier—like the Fresh Rose Face Cream—to seal in moisture.
First Aid Beauty
Ultra Repair Wild Oat Hydrating Toner
$40.00
The Neo Mortal
overnight transforming serum
$120.00
Fresh
Rose Deep Hydration Cream
$64.00
Urban Jungle
Glow With The Flow Gel Serum
$42.00
Lock It In
Once your skin has been thoroughly prepped, it's all about maintenance. Keep your skin from drying out by spritzing a facial mist throughout the day. Masks are also key for a hydration hit post-cleanse—opt for one that you can leave on while you sleep, it's a game-changer. Finally, don't forget your SPF! Choose a sunscreen which also has skin-loving ingredients for even more protection
Alya Skin
Collagen Sleep Mask
$49.95
Lesse
Regeneration Mist
$80.00
Summer Fridays
Jet Lag Mask
$74.00
We Are Feel Good Inc
Good Morning SPF 50
$34.95
Glow Get It 
The grass is always greener—whenever winter comes around, all we want is dewy skin and a sun-kissed glow (without the 40° heat). Fake the tropical vacay by mixing tan drops like the Orro & Co ones into an extra-creamy body lotion, which will create an even, bronzed glow. Don't forget to keep removing drier than usual skin as well with a body exfoliant. For an extra polished, hydrated appearance, opt for a body oil or gloss as a finishing touch.
Orro & Co
Amalfi Glow Drops
$45.00
kit:
Body Nutrition Lotion
$36.00
Kate Somerville
ExfoliKate Body Scrub
$84.00
Ciaté London
Dewy Stix Body Gloss
$41.00
Hydration Eco-System
Staying hydrated is pretty much a full-time job, but one that's deeply satisfying. Start with facial skins then work your way to the lips, your limbs and then turn your attention inwards. Never underestimate how important it is to keep up your water intake—invest in a gorgeous carafe like this one from Fazeek to make it more achievable. Ingestibles are also a great way to make your H20 more drinkable, not to mention additional internal benefits!
clarins
Hydra-Essentiel Lip Balm
$33.00
Ole Henrikson
BeamCream Body Moisturizer
$57.00
Habitual Beauty
Advanced Skin + Gut Collagen Elixir
$110.00
Fazeek
 Water Tumbler
$149.00
Read More From En Route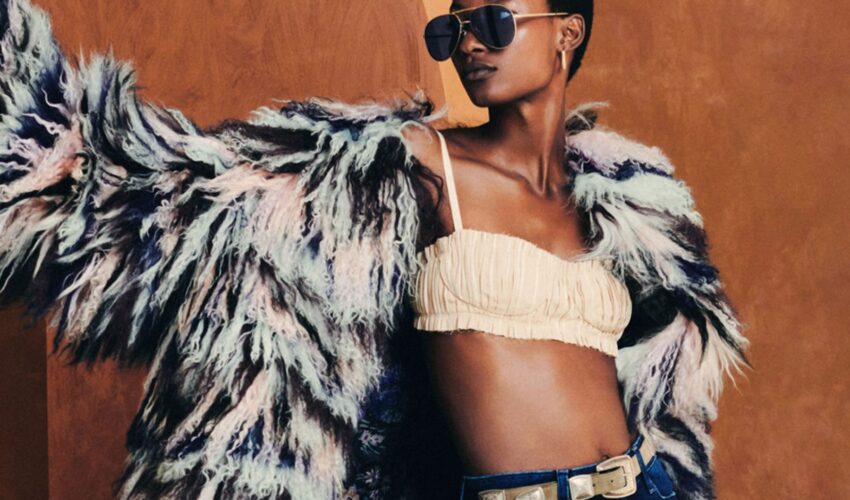 Beauty , Self , Style
06/23
come En-Route with us
Sign-up for our newsletter.
By clicking "submit", you agree to receive emails from En-Route and accept our privacy and cookie policy.