Beauty
This Beauty Floozy Never Believed She Could Commit To One Brand
One look of the results and you'll be a convert too
08/22
Share this:
Filed under Beauty
Written by Lucy Alcorn
I was offered the chance to try Ultraceuticals and it included a facial, so I was immediately in! I didn't totally comprehend at first that undertaking an RVR90 day challenge meant I would be replacing ALL of my beauty products with only Ultraceuticals. As an absolute beauty junkie, with literally no room left in my bursting bathroom cabinet (sorry boyfriend) – I thought this would be a unique undertaking, and I was up for the experiment.
I never expected that I would come out of this challenge a complete convert, and I truly am deeply impressed by the results both clinically, and from the compliments that are coming in. And I never expected that I could turn the clock back like this without any injectables! I'll let the results speak for themselves…
BEFORE
AFTER
Have I got your attention now? If so, let's start from the beginning…
THE CONSULT
My first task was a skin consult with the ever-impressive, self-proclaimed skin-nerd, Jess. She took me through a comprehensive list of questions about the way I live my day-to-day life, and what products I was already using. Being as beauty obsessed as I am, I think I impressed her with my highlight reel of key products – Niacinamide, Retinol, and Vitamin C that I already love to use, and I was very happy to hear these are crucial parts of the Ultraceuticals regime. Jess took the time to really understand my whole life picture, and I've since discovered that all Ultraceuticals staff share this deep care and knowledge about all things skin.
Next up we took some clinical images, with a special camera that uses 6x different modes to capture different elements of the skin, offering a deep look into what is really happening in there. It was CONFRONTING to say the least! It was fascinating to see how much oily congestion was in the nasal area, and that this was bizarrely likely to stem from overall dehydration. This flaky, dry layer meant that the actives I was using weren't actually reaching through to crucial lower layers due to this. Jess said to imagine putting serum on a dry dish sponge, which simply won't soak in. What shocked me the most was all the underlying UV damage, I am COVERED! Left unchecked this UV reading is a good indicator of what you're likely to look like as you age, and I did not like what I saw. The most adorable discovery from this experience though, was that my lips have freckles! Who knew this was possible? It was a good reminder to use an SPF lip balm.
What is the RVR90?
Jess explains, "RVR90 is an acronym for Real Visible Results in 90 days. This is relating to a 90 day journey our Skin Therapists at Ultraceuticals put their guests on, combining home care and in Salon/Spa Skin Treatments. This thorough recommendation will be customised specifically for the individual guest, including the most appropriate cleanser, moisturiser sunscreen along with, for most guests, the appropriate Corrective Serums including Vitamin A, Vitamin C and 1 Hydroxy Acid product. As well as home care, Customised Skin Treatments will also be included to provide maximum benefit."
"To achieve your ultimate skin goals during the 90-day journey we advise using the Ultraceuticals range of products and receiving the Ultraceuticals professional treatments exclusively as these have been clinically trialed and tested together to work synergistically to deliver the results, you're after."
RVR 90-DAY FACIAL
The RADIANCE AND GLOW facial performed by Jess melted all the stress in the universe away from me. It was at this moment I decided that my love language is Ultraceuticals facials, so boyfie pls take note! This was a gentle soothing facial, honouring the core principles of the brand, to start gentle and small and only build up the actives as the skin is ready. I had my first experience with the UltraSonophoresis machine, which uses sound waves to deeply cleanse and infuse products in a way that is 1000x more powerful than just your hands. It sounds a bit like dolphin's clicks and feels slightly warm on your skin, it's quite unusual but I really liked it! I had a super deep cleanse before the Brightening Accelerator mask, featuring a delicious cocktail of AHAs, BHA, and Niacinamide, which resurface the skin, restore clarity and luminosity. After that I was lathered up with a custom blend of their Energising and Replenishing masks, which was a dolphin-clicked deep into my skin. What I have loved about this initial Ultraceuticals interaction was that I immediately saw results, and was already thrilled with the outcome of step one.
The Aftercare
I was sent home with a clear outline of what to use when… As well as a stern warning! Jess – who is a truly warm and bubbly angel took me aside and said with a balanced twinkle of charm and threat, "I WILL know if you have used any other products on your skin, so ONLY use these." It was just scary enough that I believed her, and it has kept me from straying! 
I really came to love the simplicity of my skin prescription, and the ease of knowing exactly what to use and when. Dr Heber, the brand's founder, notes that most of us actually don't get to see the results of any of our skincare as we are distracted by the next shiny thing, and don't take the 6-12 weeks required for most active ingredients to work (guilty!). I am absolutely one of the worst for this, and chop and change my skin routine as often as my outfits. In all honesty, the products did feel heavy on my skin for maybe the first week, but I can now see that my skin was re-adjusting to having bountiful hydration, and from there on I started to become addicted to the GLOW. I started using the retinol every second evening, and the compliments started coming in left, right and centre! My other favourite products are the Ultra B2 Hydrating Serum (bursting with delightful hydrating squalene and Niacinamide, yum!) and the deliciously soothing Ultra Moisturiser which I used as my night cream.
THE PRODUCTS
We also need to talk about the Ultra B2 Hydration Mask – it was SO effective that I didn't realise I had COVID. Like seriously, most sheet masks are a fun ritual for a spa night, but this is one of the rare ones where you look at yourself in the mirror afterwards, shocked and delighted at the hydrated hottie staring back at you. I used this one evening after a hungover weekend, and was still so glowy the following day, that I didn't realise I was coming down with COVID. This is some powerful magic, highly recommended. (Not the COVID though!)
Ultra B2 Hydrating Serum $144.00
Ultra Moisturiser Cream $90.00
Ultra B2 Hydration Mask $31.00
I followed my prescription until it was time for my follow-up facial a bit over a month later. I saw Tracey at David Jones, Elizabeth Street for this one, and loved how clearly passionate she was about skin too. Winter started hitting around here, and although my skin was doing great, my lips were flaky, and she offered the great advice of adding omega 6's into my diet, as hydrated skin needs to happen on both sides of the equation. I loved the holistic approach and genuine care for the best outcome. Tracey grabbed some progress snaps and I loved seeing that the oily congestion near my nose had almost entirely cleared up, and that I was already rewinding some of the UV damage. For this facial it was time to challenge my skin, and do some skin sorcery with their signature AZYME peel, to brighten my complexion and target uneven tone. I was warned this hefty mix of Retinol and exfoliating Bromelain could come with some discomfort, however the worst it felt was a little tingly and warm. Apparently this meant my lipid barrier was nice and healthy! Again the whole experience was beautifully soothing, and a peaceful antidote to my fast-paced life. The following week I was told to stay away from active ingredients and to expect some light peeling, but that I'd have gorgeous glowing baby skin underneath. The snake-shedding was very minimal, but the results were maximal! I basically stopped wearing foundation, as my skin was so clear and beautiful.
After healing, I started retinol every day, and saw further clarity and plumpness, until it was time to come back for my final facial with Jess. I was treated to a double peel to round out my UC experience, this time with the highly successful AZYME peel again, as well as a HYDRATE AND FIRM Lactic Peel for instant dazzly dewiness and plumping. Jess anhilitaed my stress, along with any lingering dullness in my skin, and revealed a new layer of clarity that I wasn't expecting! At each milestone, I have been ~shook~ by the transformations achieved. We used this session to take a look back at the initial images and compared these to the final results, which were remarkably different. My favourite outcomes were how much we wound back UV damage, the clearing of congestion and inflammation, the silky smooth and radiant texture of my everyday skin. I was sent home with an Ultra Brightening Serum, which I started adding to my regular routine, and have been loving the results of so far.
Ultra Brightening Serum $160.00
Ultra A Skin Perfecting Serum Mild $118.00
Lucy -
Who is it for and what are the benefits?
RVR90 is for everyone and anyone wishing to commit to achieving results for their individual concerns. Common concerns are, visible signs of ageing, discolouration, coarse texture, uneven skin tone, visible pores and acne prone skin.
Lucy -
How long do the results last?
Results are ongoing and can even get better over the years, providing the guest continues using the appropriate Ultraceuticals home care. If a guest stops using home care then the guest's skin usually returns back to its original baseline state in 6 months.
You need to treat your skin the same way you treat your body. For example, if you stop working out and eat takeaway food every day, you aren't going to see the most positive results in your body. The same idea with skin. Using ingredients that are targeted for you with a regular routine will ensure that your skin is always healthy and looking the way you want it to.
Note we have some incredible before and afters if you would like to use these as below after 8 years of using Ultraceuticals.
*Results may vary depending on skin condition.
Lucy -
Who is the treatment not suitable for? Is it suitable for Pregnant & breastfeeding?
Our products and treatment services are suitable for most. Of course, there are some contraindications for instance we wouldn't recommend the Ultra A range or Azyme peels for those who are trying to conceive, are pregnant or nursing.
It would be highly recommended to visit one of our amazing clinics at David Jones or salons around Australia and speak with a qualified therapist. They will be able to tailor the correct skincare and treatment journey for you.
Our treatment costs are varied as we tailor our treatments to target specific concerns, and everyone has different skin and needs. 
FINAL TAKE
I really did not expect to be so impressed – with this brand or really any brand, as I have tried so many cult and expensive ones through my work, and have been diligent with my skincare. Now that I'm in my 30s I thought I'd simply hit the wall, and my only options ahead were injectables or invasive salon treatments with frustrating downtimes. Ultraceuticals have blown me away with the simple effectiveness of their formulas and regimes. I actually don't want to reintroduce other brands back into my life! This shit works, and I know I will see even better results as I continue the process. I didn't expect to become such an ambassador, but the amount of compliments I get on my skin lately inevitably leads to a referral to the brand. If you want to dip your toe in this pond with me, I would highly recommend you go for a life-changing facial in the city, and take home one of the RVR packs, plus any actives recommended. Yes it's a bit of an investment, but I believe it's worth it for the sheer joy of enjoying your own reflection, and feeling confident enough to go without makeup.
Read More From En Route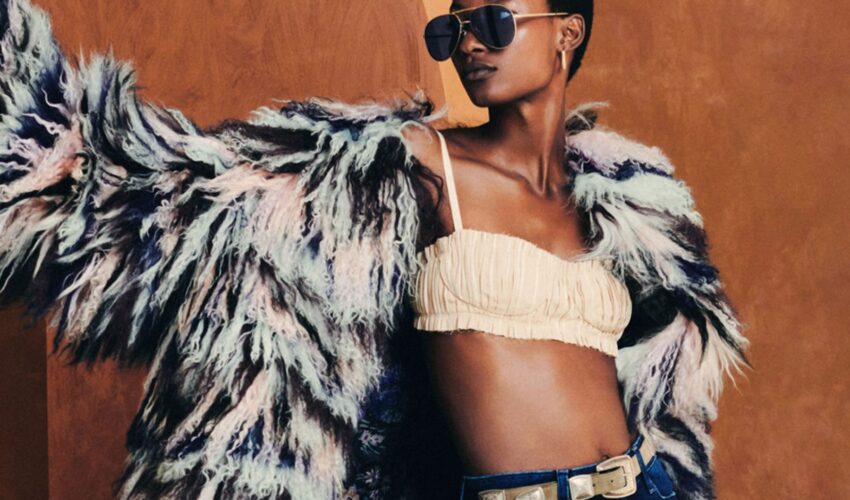 Beauty , Self , Style
06/23
come En-Route with us
Sign-up for our newsletter.
By clicking "submit", you agree to receive emails from En-Route and accept our privacy and cookie policy.