Beauty
Viral Beauty: Coffee Couture
Coffee Couture and the Art of Latte Make-Up
08/23
Share this:
Filed under Beauty
Written by En-Route Editorial Team
If you've been on Beauty-tok this winter, you will have no doubt seen the surgance of make-up that's reminiscent of a bronzy, summer look, channelling a sun-kissed glow and adding some cinnamon spice to our make-up palette.
And it's official, 'Latte Make-up' is the IT make-up trend of the season. Blending the love for all things caffeinated and barista inspired make-up artistry, Latte Make-up is the combination of bronzey, cocoa rich make-up that accentuates our features and soft, natural coffee-like hues to create a perfectly curated 'latte' like look.
Without further ado, grab your go-to coffee order, and let's sip on the best viral beauty buys for Latte make-up.
Rosie xx
The Base
For a beautifully soft base that enriches your skin, the Lukbeautifood Skin Tint is your answer. Nourished with pomegranate and rosehip oil, this delightfully light but powerful base provides a sheer natural glow for a soft 'latte' inspired make-up look. This one can be built-up as you go, so even if you're in need of some fuller coverage, you can add more onto your skin. As an added bonus, its natural plant base means it's suitable for sensitive/allergy prone skin, what more could you want!
If you're after an extra added 'latte' glow to your everyday moisturiser to pop underneath your skin-tint, the small but powerful Sunset Daze Liquid Rays is a perfect natural bronzer to spice up your moisturiser or SPF. She's even infused with a blue-light shield blend to protect our skin from tiktok scrolling all day long – In love!
Lukbeautifood Skin Tint $45.00
Shop here
Sunset Daze Liquid Rays $59.00
Shop here
The Eyes
They say the eyes are the window to the soul, or in this case, the key to a coffee-chic make-up look. The Quick Flick Liner in Hot Fudge is a perfect pick here, with an instant wing-stamp on one end and a liner on the other, it's a two-in-one eyeliner that takes the stress out of achieving that perfect wing, and does it for you. She's my favourite!
Apply a creamy, colour riche eyeshadow to the base of the eyelid and blend out softly towards your brows, the Charlotte Tilbury Eyes to Mesmerise Shadow in Exagger-Eyes is a perfect highly pigmented choice for a bronzed outer eye. To finish, sweep the Hourglass Glitter Eyeshadow in foil from the inner-eye towards the outer edge, opening the eyes up. For my budget queens, the Elf Liquid Glitter Shadow is a great dupe, and packs just as much glitter.
The Quick Flick Liner in Hot Fudge $34.99
Shop here
Charlotte Tilbury Eyes to Mesmerise Shadow $50.00
Shop here
The Lashes
Add a chocolate-riche mascara for a subtle look. For this, I'm obsessed with the Luk Beautifood Mascara in the shade 'Espresso', it's a perfect soft brown that will open your eyes and give you a natural bronzed look. Brown mascara has been trending for it's less harsh, more welcoming look on the eye as against a strong black mascara. Incorporate brown mascara into your daily routine and you'll have head's turning.
For an optional added glam, take two wisps of the Falscara Lash Kit and apply to the outer edges of the eye, adding a subtle cat-eye effect that is both alluring and sophisticated.
Luk Beautifood Mascara $37.00
Shop here
Falscara Lash Kit $19.99
Shop here
The Eyebrows
Brush through the brows with a spoolie and shape them through using the iconic Anastasia Beverly Hills Brow Freeze, she's completely transparent so you won't see any residue, and strong enough to hold even the most stubborn brow hairs in place. Take your favourite fine brow pencil and make small upwards strokes that mimic your natural eyebrow hairs, go for a delicate hand as you apply to enhance the natural look. My top pick is the Benefit Cosmetics Precisely My Brow Pencil.
Anastasia Beverly Hills Brow Freeze $40.00
Shop here
Benefit Cosmetics Precisely My Brow Pencil $48.00
Shop here
The Cheeks
Bronzer is your best friend here, and a creamy, dewy bronzer will warm your face up. With a big, fluffy brush, take the Chanel Cream-gel Bronzer and dabble it on your forehead, cheeks and jawline, blending it into the skin delicately and lightly sweeping it over the full-face for a full coffee couture inspired finish.
Finish off with a cream blush, and the absolute gem of this look has to be Ciate London Dewy Cheek Tint. Lightly take a drop of the Ciate Cheek Tint on your fingertip and dab it onto your cheekbones, blending upwards to lift the face. The ultra-shiny formula leaves a glass-like sheen on the skin that highlights the cheekbones without any harsh-lines.
Chanel Cream-gel Bronzer $91.00
Shop here
Ciate London Dewy Cheek Tint $36.00
Shop here
The Lips
No latte inspired make-up look is complete without a chocolate-ty lip. Delicately line the lips with a rich, creamy lip-liner, blending the colour into the lips for an even finish, for this, the Anastasia Beverly Hills Lip Liner takes the cake. The shades 'cool brown' and 'deep taupe' were MADE for latte make-up, packing a tonne of pigment into a sharp pencil tip for a neat outer-lip. Blend this one into the lip using a fine brush or your fingertips for a smooth base to all a gloss onto.
Finish off with a glossy lip. The viral Fenty Beauty Gloss Bomb Heat in Chocolate is a deep chocolate lip plumper that perfectly pulls together the Latte make-up look, serving that deep brown cacao colour whilst working hard to plump up the lips and leave you looking flawless.
Anastasia Beverly Hills Lip Liner $32.00
Shop here
Fenty Beauty Gloss Bomb Heat in Chocolate $40.00
Shop here
Read More From En Route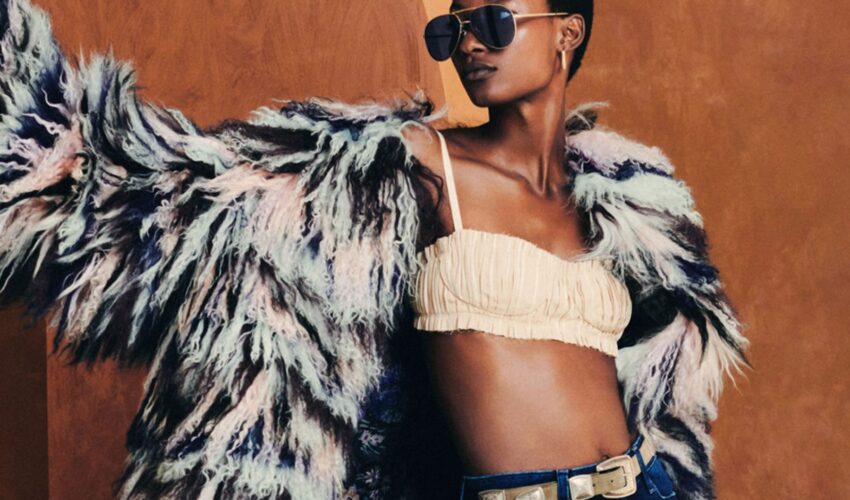 Beauty , Self , Style
06/23
come En-Route with us
Sign-up for our newsletter.
By clicking "submit", you agree to receive emails from En-Route and accept our privacy and cookie policy.